With the arrival of the coronavirus pandemic, travel has become a cumbersome process. Many countries have opened their doors again and visitors can take a trip whenever they want however, some rules have changed. You will need a passport to enter the Czech Republic and in addition, you will also need a Czech Republic vaccination certificate to enter the country. This will help you travel across the country without any fear and it will also allow the Czech officials to reach you in case of any medical emergency.
Do not worry, the process for getting your own Czech Republic vaccination passport is very easy so click here to start the application process right away!
You can visit iVisa.com to start applying for your Czech Republic vaccination passport today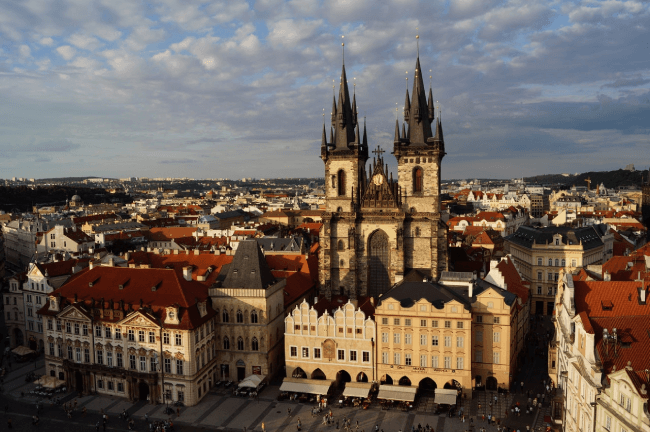 Frequently Asked Questions
If you have any doubts regarding your Visa application process or other documentation for your travel, kindly go through the following frequently asked questions. If you have any more questions, you can visit iVisa.com to know more.
Click here to know more about the Czech Republic vaccination passport.
What is the Czech Republic vaccination certificate?
This is an official document that informs the Czech Republic government that you have been vaccinated by the COVID 19 vaccine. This ensures the safety of the residents of the Czech Republic and serves as a health declaration.
You can apply here for the Czech Republic vaccination certificate.
What is the application process for the Czech Republic vaccination certificate?
The application process can be done easily through iVisa.com very easily. To get your Czech Republic vaccination passport, you only have to go through the following steps:
Start by filling the application form on iVisa.com.
Choose a processing time and cost as per your budget.
Go through the list of documents and upload scanned copies of the same.
After you have submitted the form, you will have to make the processing payment via Paypal or your debit/credit card.
Can I trust iVisa.com?
iVisa.com has been helping people travel all across the world. Our team of experts believes in transparency and we will check your documents multiple times to ensure that your documentation is correct. iVisa.com is a safe and reliable platform for all your Visa documentation.
Check the reviews from our customers.
What is the processing cost and time?
At iVisa.com, we have created a range of options that you can choose from. Here are the three ways you can get your documentation ready:
Standard processing: This is the most convenient option. This will ensure your documentation is done well in advance and this is also the cheapest option.
Rush processing: This option is slightly more expensive than standard processing charges however, with the help of this option you will be able to get the documents slightly faster.
Super Rush processing: This is the best option for an emergency situation where you need the Visa documents as soon as possible.
I still have questions regarding my documentation, whom do I ask?
You can go through the FAQs to know more about the documentation process for your trip to Czech Republic. However, if you still have more questions, you can write to us via email and our customer support team will get back to you with all the information.
iVisa.com Recommends
The Czech Republic continues to be one of the most beautiful European nations you will ever visit. The nation defines sublime, resplendent with Gothic architecture and some of the most unique natural landscapes, you are bound to see some gorgeous sites when in the country. It is full of small towns that are little fairy tales in themselves, cradled amidst green and luscious views. The country also has some fantastic national parks that you can visit to know more about the exciting flora and fauna of the region. Apart from the world-renowned capital city of Prague, you can visit many other castles, caves, and rock architecture that can be found across the country.
You can begin your trip to the Czech Republic by exploring the gothic architecture of Prague and its sites- the astronomical clock and the Prague Castle. You can then take a break and visit the Baroque theater at Cesky Krumlov. You can explore the beautiful colored lanes of Karlovy Vary, this place has many exciting hot springs, international film festivals, and hilltop views.
After you have explored the urban landscapes, you can make it a point to visit Czech Republic's iconic national parks like the Bohemian Switzerland National Park and Sumava National Park.
Telc is also a UNESCO World Heritage site, like many other small towns in the region that are worth exploring for their splendid history and culture.