It's always pleasant to travel to enigmatic corners, especially in European countries as historic as the Czech Republic.
If you're interested in traveling to this destination and you have a Botswana passport, keep in mind that you'll need a Czech Republic Visa for Citizens of Botswana. This document can only be obtained at an embassy at the moment.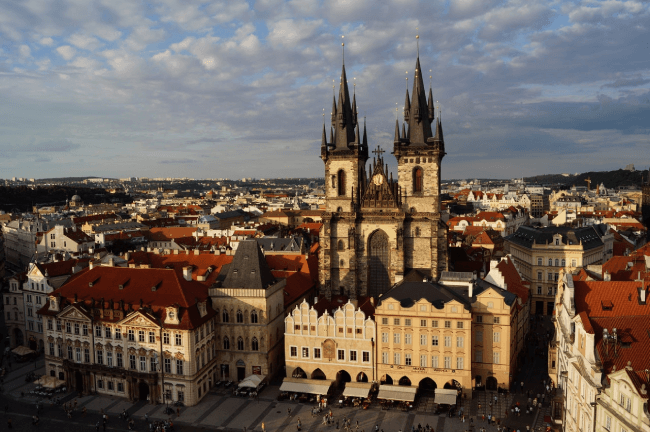 The good news is that we'll launch an online form on iVisa.com soon to make the process easier for you.
Find out more about the Czech Republic Visa for Citizens of Botswana in the following article.
Frequently Asked Questions
Do I need a Czech Republic Schengen Visa if I'm from Botswana?
Bolivian citizens are under the obligation to get a visa for both a short-term stay (90 days) and a long-term stay (more than 90 days) in the Czech Republic and other nations that belong to the Schengen area.
Please note that you'll have to apply for this visa at the closest Embassy or Consulate responsible for applicants from Botswana. Most of the time, this will be either in Pretoria or Johannesburg, but some might be in Windhoek or Lusaka.
Contact your nearest European embassy to get more information about this process to get the Czech Republic Visa for Citizens of Botswana.
What is a Schengen Visa?
The Schengen visa was launched in 1995, and in the following years, the process has gotten easier. A Schengen Visa is a travel document issued by an Embassy or Consulate of any of the Schengen countries. It allows the holder to travel freely in any of the Schengen States.
Keep in mind that this visa is useful in the Czech Republic and the rest of the Schengen member states, but NOT in these countries: Bulgaria, Croatia, Cyprus, Ireland, Romania, and the United Kingdom as they're not part of the Schengen Agreement.
What things or documents are required to apply for a Czech Republic Schengen Visa?
Obtaining a Schengen Visa might indeed be a bit complicated by now, but this process could be simplified in the future thanks to the online form we're designing for travelers that need this visa, including Botswanans.
The list of documents and items is available below, but take into account that it wouldn't change if we published an online form:
The first thing you have to do is to fill in the visa application form.
You need 2 passport-sized pictures recently taken.
Your passport with a scan of the first page.
A round trip reservation.
Your valid proof of accommodation.
A valid proof of financial means.
Your travel insurance with a coverage of at least 30,000 euros for medical emergencies.
A valid email address to get all the notifications of the process after you complete the application.
Payment alternatives so that you can proceed with payment. It can be a debit/credit card or your Paypal account.
What is the cost of the Czech Republic Visa for Citizens of Botswana?
The official price for this document is 90$ or 80€ for adults, but it changes to 45$ or 40€ for kids that are over 6 years old.
If the kid traveling is under 6 years old, then you won't have to pay any fee. The same happens with scholarship students and families of residents of the Schengen zone traveling to this area.
However, take into account that all of these prices don't include other services like iVisa.com's charges.
If we launch our online form, we'll have to charge an extra fee so that you'll be able to get the Schengen Visa in less time and with less effort. By using our form, you'll be able to select one of these processing options:
Standard Processing Option: if you want to pay the least expensive price of it.
Rush Processing Option: if you prefer to pay a bit more and receive your document faster.
Super Rush Processing Option: in case you don't want to wait for too much and you're in a rush. This option is the most expensive.
How can I apply for this visa?
Getting the Czech Republic Visa for Citizens of Botswana is possible only by taking a trip to the nearest embassy.
You must do the entire process to get this visa yourself. That's why we're working quite hard so that we can launch an online form that won't make you waste so much time applying.
With our services, you'd only have to follow these steps:
Fill in the form with your general and essential details and choose the processing plan you prefer.
Verify the information given in step one and then proceed with the payment. All of this is possible by clicking on 'review and checkout'.
Attach the documents required to the online form so that you complete the 3-step process.
After that, you'd have to wait for your approval letter and then visit the designated embassy or consulate to complete the personal interview and obtain the actual Schengen Visa.
How safe is it to use iVisa.com?
Our online methods are safe because we don't concede unauthorized access to our database. Many tourists have trusted our service thanks to our modern software and also our reliable agents. Check the reviews here.
I still have unresolved questions, where can I get other information about the Czech Republic Visa for Citizens of Botswana?
You can explore our website to continue reading other useful tips about the Czech Republic Visa for Citizens of Botswana. Additionally, you're free of reaching out to our customer service center if you prefer faster assistance while filling in the form.