This lovely Central European country has four astounding national parks. One of them is The Bohemian Switzerland National Park, the youngest of the four notable parks. This park was, in fact, the location for some of the scenes of the Narnia movies.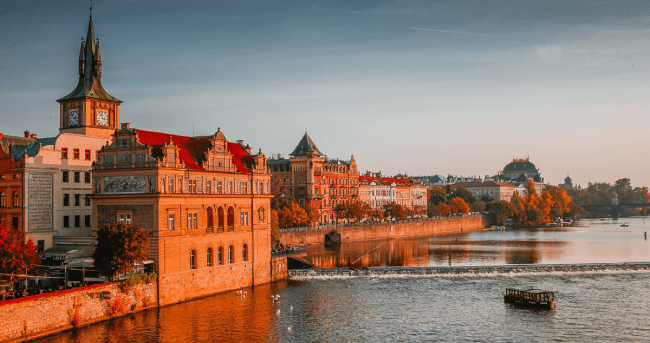 If you are looking forward to marveling at the Czech Republic's nature and discovering some of Narnia's magical lands, you will need to get an ETIAS to enter the country. The ETIAS is a new document requirement for travelers who want to visit the country in the future.
iVisa.com offers travelers great solutions to obtain the document. We advise you to continue reading as we provide you with the necessary information about the Czech ETIAS for Citizens of Hong Kong and how to apply for yours.
Frequently Asked Questions (FAQs)
Do citizens of Hong Kong need an ETIAS?
All citizens from countries outside of the European Union and are currently allowed to visit the Schengen Economical Zone without a visa will need an ETIAS. You can always use iVisa.com's Visa Checker tool to help you fully confirm if Hong Kong citizens should apply for an ETIAS.
Is ETIAS the new Czech visa?
ETIAS is a traveling document, but it is not a visa. This new European Travel Information and Authorization System (ETIAS) shares many similarities with the Canadian ETA, Australian ETA, or the US ESTA. It is an electronic system installed to assist the Czech Republic and other countries in strengthening security measurements in their borders by cross-checking every applicant's information on various international databases.
Can I visit other countries apart from the Czech Republic with my ETIAS?
The ETIAS will be granted as a multi-entry permit and allow you to visit not only the Czech Republic but also any of the other twenty-five countries that are part of the Schengen Area. Note that when you are entering your information on the application form, one of the fields will require you to indicate the first country in the Schengen Area you will be traveling to. It is vital that your traveling route matches your selection to avoid being denied from entering.
How long does ETIAS allow me to remain in the Schengen territory?
In most cases, the ETIAS will be granted for three years or sometimes for the trip duration. The ETIAS waiver will be permitted to remain in Schengen Territory no longer than ninety days within a hundred and eighty days. If you have more doubts on the subject please get in touch with our support agents, and they will gladly provide all the necessary information.
How can I apply for an ETIAS?
Applying for your ETIAS is a very straightforward process, iVisa.com makes it extra easy for you. All you need to do is to start by visiting the application page and then follow these three simple steps:
Firstly, set apart twenty minutes to fill the application form with your personal information.
Secondly, once you have completed the form, check all of your data to confirm that everything is correct.
Thirdly, submit the required documents along with your application.
What documents will I need for the ETIAS application?
Besides being eligible for a Czech ETIAS, you will need to add on to your application form these following documents:
A scanned copy of your passport.
A valid email address to get your ETIAS information and results.
A payment method. Select your preference: credit/debit card or PayPal.
What are the processing times and prices for the ETIAS?
Processing times and prices for the ETIAS are divided into three categories on iVisa.com. Each one of them is a great option, their processing times and fees adjust to your specific needs:
Standard category, lowest price, and standard processing times.
Rush category, higher price, and shorter processing time.
Super rush category, most expensive option slightest processing time.
Is iVisa.com the best alternative for my ETIAS application?
Several factors make iVisa.com the best alternative. A hundred percent online application with top modern technology assures a secure and easy process. Excellent customer agents ready to help you at every step and a minimum chance of rejection. We encourage you to read our customer reviews to back up this information.
I have some unresolved questions, where could I find further info?
Please contact our great customer service team. They are ready to assist you 24/7 and help you resolve some of your doubts and questions about Czech ETIAS or any other services.
Get your Czech ETIAS today, apply here.