Interested in seeing some fascinating locations that are dedicated to preserving the remains of those who died in war or by terrible plagues. There is a small town of Sedlec that is home to the popular Bone Church. In this Church, the remains of some 70,000 dead people are displayed in a very artistic way. Brno Ossuary is another place where you can visit to see the remains of around 50,000 dead people. You can also visit the Schwartzenberg Tomb, which is a huge crypt dedicated to one of the most powerful dynasties of the country. Planning this trip to Czech from Nicaragua, you must keep in mind to apply for a Czech ETIAS before your travel.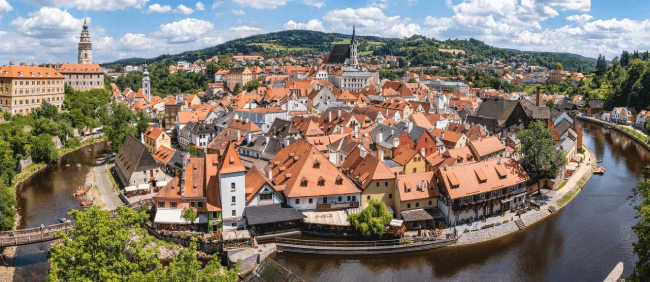 Obtaining Czech ETIAS is an easy procedure when you get assistance from iVisa.com. We offer the best services in obtaining travel documents like Czech ETIAS. You just have to fill an online application form that only takes a few minutes.
You can get more info about Czech ETIAS for the citizens of Nicaragua by checking FAQs given below:
Frequently Asked Questions
What is Czech ETIAS for the citizens of Nicaragua?
Every citizen of sixty-two visa-exempt countries like Nicaragua needs a mandatory travel document when they are planning a trip to any of the twenty-six Schengen countries like Czech. That means if you are traveling to Czech from Nicaragua you need to apply for a Czech ETIAS. This document has been launched by the European Union to improve the security of the borders and regulate illegal immigrant entry into the country.
Why is it necessary to apply for a Czech ETIAS?
When you plan your trip to Czech, you must apply for a Czech ETIAS as it allows you to enter Czech. If you don't have your ETIAS, you cannot enter Czech as immigration authorities won't allow you. To have a hassle-free vacation you should apply for this travel document before your travel.
What is the validity of Czech ETIAS?
The validity of Czech ETIAS is 3 years from the issuance date. You can enter multiple times into the country with this travel document. This travel document allows you to stay in the country for a maximum of 90 days.
Can I get information about processing time and fee alternatives for Czech ETIAS?
Being a newly developed travel document it is not possible to give exact processing time and fees of the Czech ETIAS. However, you can get an idea by seeing these three alternatives:
Standard Processing: Get your travel authorization document a standard delivery time by choosing this option and paying minimum fees.
Rush Processing: If you need your travel document in a hurry, choose this alternative and get your document at a faster rate by paying a bit more fees.
Super Rush Processing: Choose this most expensive option and get your travel authorization document as fast as we possibly can.
How can I apply for Czech ETIAS with iVisa.com?
The application procedure for Czech ETIAS with iVisa.com services is quite easy and simple. You will have to follow these simple steps:
First, open the application form and fill it with some basic information about yourself. Incorrect information leads to rejection of the document.
Then choose a payment alternative, pay your fees, and submit your application.
Is iVisa.com a safe option to choose for Czech ETIAS?
Yes, choosing iVisa.com for obtaining Czech ETIAS is a completely safe option. You can check our website to see reviews dropped by our clients.
What do I do to resolve my queries?
If you have more queries regarding Czech ETIAS you can go to our webpage and contact our customer care representatives to get more info.