Czech is an awesome place to visit if you are unable to decide the destination for your next vacation. You can visit a large number of places when you plan a trip to the Czech. Charles Bridge in Prague is one of the most beautiful and important river crossings in Prague. This bridge is worth your visit as it was built in 1357 and has a large number of spectacular statues. This place is very famous among tourists providing access to several amazing viewpoints. To visit this wonderful place from Moldova, you will have to apply for a Czech ETIAS.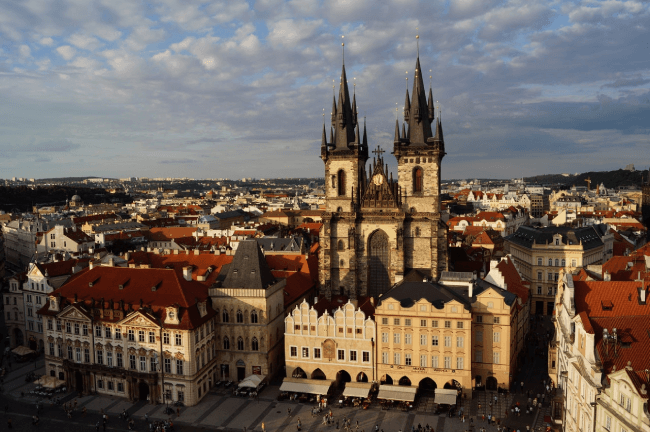 To get your Czech ETIAS easily and quickly connect with us at iVisa.com. We will get your travel document ready as soon as possible based on your selection of processing time options. To apply with us, you have to fill an application form and provide basic details.
To learn more about Czech ETIAS for the citizens of Moldova check given FAQs:
FREQUENTLY ASKED QUESTIONS FAQs
What do you mean by Czech ETIAS?
According to the new rule passed by the European Union, to travel to any of the twenty-six Schengen countries in Europe from any of the sixty-two visa-exempt countries, you have to apply for an ETIAS. For example, every citizen of Moldova will need Czech ETIAS to enter Czech. This is a mandatory travel document that is similar to US ESTA. This document will be operational by 2022.
What is the validity of Czech ETIAS?
Once you will receive your document you will obtain validity for a maximum of 3 years from the issuance date. You can enter Czech with your Czech ETIAS multiple times and can stay in the country for a maximum of 90 days from the date of your entry.
How much time will be required to apply for Czech ETIAS?
If you are utilizing iVisa.com services, you will need only 20 minutes to fill the online application form for a Czech ETIAS. This is a very simple form that doesn't require much time to finish.
What are the processing fees and time for Czech ETIAS for the citizens of Moldova?
Being a new travel document that will be operational by 2022, its exact fee structure and time for processing is difficult to provide. However, we can provide you with an idea of processing time and payment fees of Czech ETIAS. There are three options for processing times:
Standard Processing Option: If you don't require your travel authorization document in a hurry, you can choose this option and pay the minimum fees
Rush Processing Option: Need your travel document a little early, pay a little extra fee and get your document
Super Rush Processing Option: Need your travel document immediately, opt this alternative that is the most expensive one and get your document in a few minutes.
How can I apply for Czech ETIAS with iVisa.com?
iVisa.com offers a simple procedure for the application of Czech ETIAS. You just need to follow a few simple steps and you are all set to get your document:
The first step to apply for ETIAS is to fill the application form with some basic information about yourself.
The second step in this procedure is to review the information you have provided and check whether it is correct or not.
The third step to complete this procedure is to pay the fees according to the processing time you have selected and click the 'submit' button to send the form.
Can I rely on iVisa.com for Czech ETIAS?
Yes, you can completely rely on our services for getting your Czech ETIAS and other travel-related documents. You will find our services affordable, simple, and easy to use.
I still have doubts regarding the Czech ETIAS procedure. What should I do?
Still have doubts? You can visit our webpage and get more info about Czech ETIAS procedure, processing time, and payment alternatives.
Now that we've crossed this bridge get the application started here!