To visit the Czech Republic, you must always ensure that you have the required documentation, as some citizens require a Schengen Visa to visit it. If you have a Malawian passport, you must apply for the Czech Republic Schengen Visa for Citizens for Malawi with enough anticipation.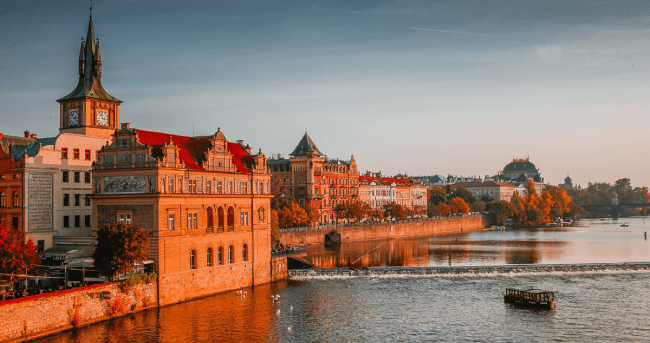 This document is available only at your nearest European embassy. However, you will be able to apply for the Schengen Visa by using iVisa.com very soon.
To learn more about the Czech Republic Schengen Visa for Citizens for Malawi, we invite you to read the guide below.
Frequently Asked Questions
What is a Czech Republic Schengen Visa?
The Czech Republic Schengen Visa is an obligatory travel authentication document that is required for the citizens of Malawi who want to visit the Czech Republic. It is available only by completing an interview at an authorized embassy or consulate, at least by now.
Soon, we will launch an online procedure that will speed up this process.
What are the basic documents to apply?
People who wish to apply for their Czech Republic Schengen Visa for Citizens of Malawi via iVisa.com will require the following documents (once the service is ready to use):
Passport: that is valid for at least 3 months later than the international stay of your trip.
Email address: via which the visa documents can be mailed safely to you.
Credit card/ Debit card: for your visa application.
Please be aware that this will be necessary once the online service is available. We recommend you contact the nearest embassy to get more information about what documentation is required to get the visa ASAP (through an interview).
What are the processing options and prices?
We offer 3 options for the Czech Republic Schengen Visa for Citizens of Malawi that those applying can avail of. The options are as follows:
Standard Processing: Your documents will be processed and delivered to you well in time for your trip.
Rush Processing: You can receive your document earlier than the standard processing time for a little extra. This is a suitable option.
Super Rush Processing: Those who are in a rush and need their visa as soon as possible, can opt for this option. It may be a bit costly but it is also the fastest option.
Please notice that this will be available once we launch the service to get this visa.
You can find out more about your Czech Republic Schengen Visa for Citizens of Malawi by reading the questions below.
How can I apply for this visa online?
As soon as we launch our service, you will only have to finish these steps:
Fill in the online application form with truthful details and choose a processing time (Standard, Rush, or Super Rush).
Check your information and correct any errors. After that, pay with your credit/debit card.
Attach any documents demanded.
How safe is it to use iVisa.com?
iVisa.com is safe. We take all necessary precautions to ensure that your details are 100% safe with us.
You can read more from our clients who vouch for us by visiting our reviews.
Where can I find more information about the Czech Republic Schengen Visa for Citizens for Malawi?
Since this is a document that can only be obtained at the embassy, you may still have some questions about it. Therefore, we invite you to contact the nearest embassy to learn more about the process or simply contact us if you wish to know more about travel documentation to visit Europe.
iVisa.com Recommends
The Czech Republic is located in eastern Central Europe, it is one of the smallest nations in the continent but also one of the wealthiest when it comes to culture and heritage. It is home to some of the most remarkable architecture, and it also houses over 2000 palaces that are in great condition. The museums, landscape, vibrant life of the cities of Prague and Berlin with a fun nightlife bring a lot of tourists annually.
The Czech Republic is also a friendly and light-hearted place with some of the most neighborly people. They produce some of the most exquisite barrels of beer annually along with some of the finest wine from the Moravian region. This is also the place where Franz Kafka wrote numerous famous works.
This is unquestionably your ideal travel spot if you are looking for something peaceful and lively because the Czech Republic is the perfect balance of the two. Do not miss the chance of exploring this nation!