You can now visit the Czech Republic if you're from Angola, but only if you get the Schengen Visa. You must apply for this document because Angola isn't a Schengen visa-exempt country, and the Czech Republic has been part of the Schengen zone since 2007.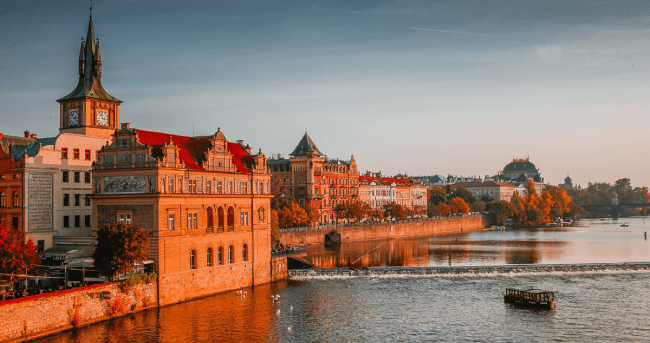 It might be tedious to apply for this document but this process might also be easier in the future thanks to iVisa.com. In this company, we're working arduously to offer you an online form that will prepare the Czech Republic Schengen Visa for Citizens of Angola in less time than usual. This way, you'll be able to save much time as you'll only need to visit the embassy to complete the interview and receive the visa.
We've written this article with the most important questions related to this document, so keep reading for more help.
Frequently Asked Questions
What is the meaning of a Czech Republic Schengen Visa?
Many countries must get a Schengen Visa to visit the Schengen Area. The only nations that don't need this visa are those who're under the Schengen visa-waiver program, but as you can guess, Angola is not one of those countries. Therefore, you must apply for the Schengen Visa with your Angolan passport to travel to the Schengen territory. We remind you that the Czech Republic is part of the Schengen area.
The Schengen Visa is a traditional paper visa that gives you legal permission to enter the Schengen zone for a short period (maximum of 6 months).
It's possible to get this document at an embassy, but only if the embassy issues it. However, most of the European embassies issue this type of travel document.
Get more details about the Czech Republic Schengen Visa for Citizens of Angola here.
How many types of Schengen Visas are there?
According to the type of visa you receive at the embassy or consulate, you might find some restrictions that apply to this document.
The Schengen Visa can get many variations, including one for tourism, business, and even medical reasons.
The most popular is the Uniform Schengen Visas (USV), which can also be classified into Single-entry visa, Double-entry visa, and Multiple-entry visa. This is the most famous because it's the one used for tourist trips.
With the USV, you can also specify if your trip will be for business or other reasons without any inconvenience.
You can also obtain the Limited territorial validity visas (LTV) if you don't have a valid travel document but you need to visit a country in the Schengen zone urgently. This visa is also useful to complete stopovers.
There are other varieties of Schengen visas, but to receive more details about them, we recommend you go to this link.
What items are necessary to apply for a Czech Republic Schengen Visa for Citizens of Angola?
You only need the following list of items to get your Schengen Visa. It might change a little if you travel for business. Nonetheless, we would let you know about this information on this section of our website.
As for the key items, these are:
An unexpired passport with a scanned copy of the first page.
2 professional and recent photos.
A scanned copy of a return-ticket reservation.
Your valid travel insurance with a minimum coverage of 30,000 €.
Copy of your Flight schedule.
A valid Proof of reservation.
Another valid proof of enough financial means while you stay in the Czech Republic.
A detailed letter describing your travel itinerary and your travel purposes.
An email address because you'll be notified about the process by email inbox.
You might also need a Paypal or debit/credit card to complete the payments in case you apply with iVisa.com.
How much does the Czech Republic Schengen Visa cost?
The approximated rates to receive a Schengen Visa are between $90 for adults and $45 for kids (as long as they're more than 6 years old because minors don't pay).
Keep in mind that these prices are the ones you'd have to pay by doing the process on your, which can be time-wasting and tiresome.
That's why we're building an application form that could speed up this process a lot. With our online application form, you'd be able to obtain your visa much faster.
While completing the online, you'll be able to pick one of these processing options:
Standard Processing option: if you're not in a hurry as it's the slowest, but also the least pricey.
Rush Processing option: if you prefer to wait for less time regardless of the price.
Super Rush Processing option: if you're in a rush and you need the visa ASAP .
Can I get the Czech Republic Schengen Visa via an online form?
No by now, but you shouldn't bother about that, as we'll be providing you an online form to rush up this process quite soon.
How can I get the Czech Republic Schengen Visa for Citizens of Angola?
Take into account that you can only get this visa by going to a local consulate or embassy. Nevertheless, at iVisa.com, we'll be giving an online form very soon. With our online form, you'd only have to do the following:
First, fill out the application form cautiously with all your general information and also decide the processing time you prefer to receive your Schengen Visa.
Second, don't forget to check that all the information you gave in step one is correct so that you can continue with the payment.
Third, attach the scanned documents we asked you for at the beginning of the process and click 'submit' to finish.
Once you get your approval letter via email, print it, and show it at the local embassy to get the actual visa. You might have to complete an interview, but that would be all!
How safe is iVisa.com's website?
Although using online forms in general involves accepting some risks, it's not the case when you use our website as we hold a 100% safe system that won't leak anything from your data.
Furthermore, we have amazing agents who are always prepared to process your visa quickly and help you in case of help.
Where do I find other information about the Czech Republic?
There might be other doubts about the Czech Republic Schengen Visa for Citizens of Angola, and in that case, we advise you to reach out to our customer service center. It's always available to help you.
If you prefer to read other questions, you can check this link.
We cannot offer you Schengen Visa by now but we recommend you to stay alert to our website because we'll be able to help you with this process shortly.