Burundi citizens must have a Schengen Visa to enter the Schengen territory in Europe, which includes countries such as the Czech Republic, France, Italy, among others.
The Czech Republic Schengen Visa for Citizens of Burundi is a travel document administered by a European embassy that allows you to enter the Schengen zone. This visa is specified as the Czech Republic Schengen Visa only because the Czech Republic would be your main destination, but you can use it in the rest of the Schengen territory.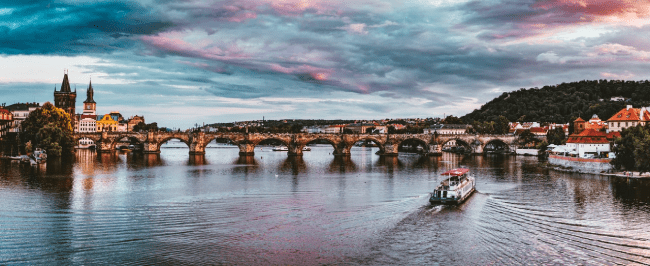 For now, you can only receive this visa in person, but we invite you to read the following frequently asked questions to apply easily.
Besides, at iVisa.com you'll be able to enjoy an online form that will simplify this process very soon.
Frequently Asked Questions
What is a Czech Republic Schengen Visa?
The Schengen Visa is a travel document made for the Schengen Area, which is most of the European Economic Area and other adjacent countries.
This visa allows visitors to stay in the Schengen zone for up to 90 days within 180 days. This document is valid for tourism, family visits, and also business purposes.
You can only use the Schengen Visa in Schengen territory, not the whole European continent. Therefore, keep in mind that the following countries don't accept it: Bulgaria, Croatia, Cyprus, Ireland, Romania, and the United Kingdom.
Do I have to get a Czech Republic Schengen Visa if I'm from Burundi?
Yes, you do. Burundian citizens must get a visa for traveling to the Czech Republic. The visit is usually short with a period of 90 days and the visa expires in 90 days.
This visa is always available at the nearest embassy or consulate that issues it, as not all the embassies do it. Therefore, we suggest contacting the nearest European embassy to learn more about the Czech Republic Schengen Visa for Citizens of Burundi.
Requirements to apply for a Czech Republic Schengen Visa for Citizens of Burundi
The Czech Republic Schengen Visa isn't too hard to get, but it has a process that might make you waste a lot of time. That's why we're creating an online form to help you with that, as this form will speed up the visa procedure and it'll make you get your visa faster and much easier.
As for the items and requirements to apply, they are as follows:
You need 2 passport-sized pictures.
You must get your passport ready for this process. We recommend you scan the information page.
Another thing you need is your round trip reservation.
You must get valid proof of accommodation.
Also, valid proof of financial means.
A travel insurance with coverage of 30,000 euros.
An email address.
Lastly, you must have valid payment methods to buy this document because it isn't free. You can use your debit/credit card or your Paypal account.
How much does a Schengen Visa cost?
The price range for the Czech Republic Schengen Visa for Citizens of Burundi is 90$ or 80€ for all adults. For children is 45$ or 40€.
However, if the kid is less than 6 years old then he or she won't have to pay the fees mentioned above.
The prices we mentioned above don't include other fees that might be necessary for services like the one iVisa.com offers.
As soon as iVisa.com's online form is ready to use, we'll have to charge another fee so that we can process the document faster and much easier for you.
We have three processing times for that:
Standard Processing Time, which is the least pricey but it still saves effort and time.
Rush Processing Time, which is faster but also a bit more expensive.
Super Rush Processing Time, which is the fastest of the three so it's also the most expensive.
How to get a Czech Republic Schengen Visa for Citizens of Burundi
You might have to visit an embassy to get this visa by now, but don't worry, we'll be launching our application form very soon.
The steps for this application are as follows:
First, you have to complete the online form with general information like your passport ID and your full name. This way, you can now determine the processing time you prefer.
Second, take a look at the information you wrote to avoid mistakes and continue with the payment platform.
Third, don't forget to scan and upload the documents to the application form to finish everything.
The last thing to do is to wait for an approval letter so that you can visit the embassy to complete the interview and receive the Czech Republic Schengen Visa for Citizens of Burundi.
Is iVisa.com a safe service to get a Schengen Visa?
Yes, iVisa.com is a safe space not only to get a Schengen Visa but also to apply for other travel documents that you might need.
We never compromise our client's information, and we don't retain personal details like your payment data. Feel relieved when using our platform as we always guarantee professionalism and safety.
Learn more about the Czech Republic Schengen Visa for Citizens of Burundi
We have a customer service center ready to help you if you have doubts about this process. Besides, there are other articles about this document on our blog page, so don't forget to take a look at them if you still have doubts.
Get ready for your Schengen visa!