If you are planning to travel to the Czech Republic from Ethiopia, then you should have the required documents first. In the case of Ethiopia, it is necessary to obtain a Schengen Visa before entering any country that belongs to the Schengen area, including the Czech Republic.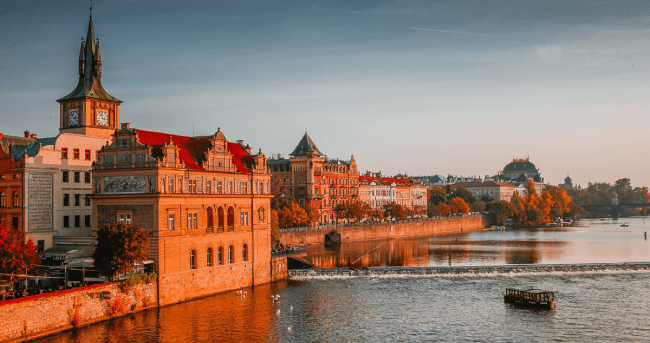 You can apply for a Schengen visa through a government entity. However, be aware that at iVisa.com, you will be able to apply online very soon. We suggest you stay alert to our webpage to see when the Schengen Visa online is available!
Read the list of frequently asked questions below to learn more about the Czech Republic Schengen Visa for Citizens of Ethiopia, including how you will be able to have it online once it is launched with our services.
Frequently Asked Questions
Do I need a Schengen Visa to enter the Czech Republic if I'm from Ethiopia?
Citizens of Ethiopia need to get a Schengen visa before departure to make the flight to the Czech Republic.
Visitors from countries that do not have a travel agreement with the Czech Republic need to have a Schengen visa to enter the Czech Republic. It allows the holder to stay up to 90 days in the Schengen Area.
What documents should I have to apply for a Schengen Visa?
To apply for a Czech Republic Schengen Visa, have these documents with you:
Passport-sized photos. There should be two recently taken passport-sized photos.
Passport and travel documents. you should have a valid passport and travel documents. It should be valid during your stay.
Insurance. you should have travel and medical insurance during your stay.
You should have to state the purpose of your visit to the Czech Republic.
You should provide proof of your accommodation, return tickets.
You should also provide your bank statements.
For more detailed information on the Czech Republic Schengen visa for citizens of Ethiopia, read the questions below.
How can I obtain a Schengen Visa by now?
Here are the steps involved in applying for a Schengen visa:
Select the type of visa, according to the purpose of the visit.
To apply for the Schengen visa, you should have all the documents.
Then make an appointment at the embassy consulate in your country.
Attend the interview and wait for your visa application to be approved.
You can always use iVisa.com to get your travel documents processed in time with little effort. Remember that we will offer a reliable service for this visa very soon.
How long does it take to process the Czech republic Visa application with iVisa.com?
We do not offer this visa yet, but once we do, you will be able to choose one of the following processing alternatives for payments:
Standard Processing Option: This is the basic option that prepares your application at an affordable price. The waiting time is long compared to other options
Rush Processing Option: It prepares your travel form at a much faster rate compared to the former option. The price is a bit higher as well.
Super Rush Processing Option: It is a higher-priced option because it processes the order at the fastest speed.
How will I be able to apply for the Schengen Visa online?
As we have previously mentioned, iVisa.com will soon launch an online service to process this visa faster. In that case, you will only have to do the following:
The first step is to fill the application form and then choose the processing option.
The second step is to verify all the information provided is correct and then pay the application fee with your credit/debit card or using your PayPal account.
The third step is to upload the scanned copy of your passport and other documents if required.
Get more information about the Czech Republic Schengen Visa for Citizens of Ethiopia below.
Is it safe to use iVisa.com?
Yes, your information will be safe with iVisa.com. Our team of experts has experience in handling personal information, and the personal details are backed up by security software.
Your privacy is our highest priority. See the comment section for more clarification.
Where can I obtain more information or help about this visa?
If you still have any queries, you are free to contact us. Our customer service agents are ready to guide and help you when you need help.
You can get more information on the Czech Republic Schengen visas for citizens of Ethiopia from iVisa.com's webpage. You can also contact us via email at [email protected].
iVisa.com Recommends
The Czech Republic may not be as popular as other countries in Europe like England or Italy, but it still has a lot to offer. This Central-European nation is famous thanks to a large number of castles, as well as its millennia-old history. Plus, the Czech Republic is home to Prague, one of the most recognizable cities in Europe thanks to many festivals and fashion weeks, including the Mercedes-Benz Prague Fashion Week.
Prague also has a well-preserved medieval old town, the popular Charles Bridge, and a popular 9th-century castle. Another thing you can do in the Czech Republic is to visit Český Krumlov, a small village placed in the South Bohemian region. This beautiful village is popular for its abundance of Gothic, Renaissance, and Baroque structures.
If you are an art lover, you will definitely love the Czech Republic and its cities, so be ready to explore once you have the required documents to travel ready!