We are sure Europe is on your bucket list, and we are also sure that you may want to know what documents are necessary to visit this amazing continent. If you are from Laos, then you should keep in mind that a Schengen Visa is mandatory to visit most parts of the old continent, including the Czech Republic. That's why we have prepared this article for you, to inform you a little about the Czech Republic Schengen Visa for Citizens of Laos.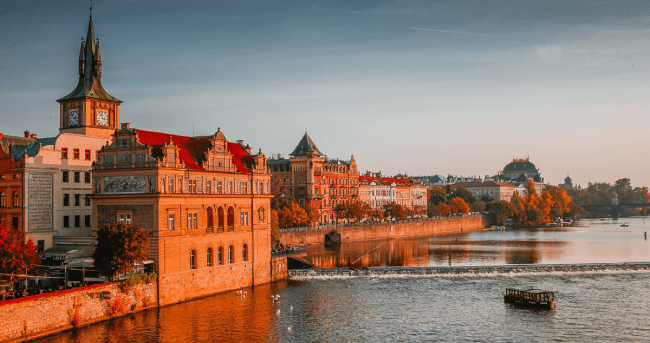 The Czech Republic Schengen Visa for Citizens of Laos is not available online yet, but at iVisa.com we are working hard to bring that service to you very soon. By now, you can only obtain this visa by going to the embassy.
Learn more about the Schengen Visa by reading the questions below.
Frequently Asked Questions
What is a Schengen Visa?
The Schengen Visa is a type of visa that certain foreign citizens need to enter the Schengen Area. The eligible citizens are those who are not part of a visa-waiver program. For example, Laos is one of the eligible countries to apply for this visa.
To know more about the Czech Republic Schengen Visa for Citizens of Laos, read the information below.
What documents do I need to apply for a Schengen Visa?
The process to get a Schengen Visa is presential, meaning that you will have to attend an embassy to get the visa. With that in mind, you should contact your nearest European embassy to get a better idea of what you need. What we can tell you is that you will surely need your passport, a scanned copy of your passport, two passport-style photographs, medical insurance, among others.
Once we launch the online service at iVisa.com, you will need a few things to get the process started because it will be online. You will only need:
A passport with a validity of 3 months after arriving there.
A valid email address.
Payment methods. You will be able to pay for the fees with a credit/debit card.
What are the processing times and fees?
Unfortunately, we cannot give you an exact price for this document yet because it will depend on the embassy and other personal purposes. What we can give you is the general information of our processing times so that you can have them in mind once we launch our service:
Standard processing service, in case you are flexible with your waiting period.
Rush processing service, if you decide to travel sooner, then get the electronic form faster.
Super Rush processing service, if you have no time to waste! The quickest option when you are in a hurry.
How is the application process?
Once we launch our service, you will only have to do the following:
Fill in the electronic application with truthful details and select a processing time (Standard, Rush, or Super Rush).
Verify your information and correct any mistakes. After that, pay with your credit/debit card.
Add any documents needed.
Is it 100% safe to apply with iVisa.com?
Do not doubt the security of our system, as we have a modern platform and an efficient team ready to answer your questions. In addition, we always provide timely information and are honest about what we offer.
You can verify all this by entering our comments section.
Where can I find more information about the Czech Republic Schengen Visa for Citizens of Laos?
We know that there may still be doubts about the Czech Republic Schengen Visa for Citizens of Laos, as it is a document that can only be obtained at the embassy, at least by now. Even so, we remind you that you can contact us with any questions you have and that you are also free to explore our page at any time.
iVisa.com Recommends
Did you know that there are less than a thousand UNESCO cultural heritage sites in the whole world, and you can find 14 of them in the Czech Republic? This can give you an idea of the beauty this country has. Some of these popular UNESCO cultural heritage sites are the historical center of Prague, Český Krumlov, Kutná Hora, and Telč. But that's not all, you can also visit the Functionalist Villa Tugendhat in Brno created by the designer Ludwig Mies van der Rohe, the ancient gardens and chateau in Kroměříž, and the Pilgrimage Church of St. John of Nepomuk steeped in symbolism in Žďár nad Sázavou.
In case you decide to travel to the Czech Republic, you cannot forget to visit Prague, the golden capital city, which is full of thousand-year buildings, and it is considered a unique architectural gem in the country. In Prague, you can easily explore the mystery of the Gothic monasteries, and you can also experience classical music concerts in one of the Baroque churches or just unwind in the beautiful Renaissance gardens. You surely won't get bored in this city, nor the Czech Republic!