Citizens of the Maldives must obtain a Schengen Visa if they wish to visit the Czech Republic. The Czech Republic has been part of the Schengen area for many years, and that is why this country usually requires a Schengen Visa for those citizens who are not part of the visa-waiver program.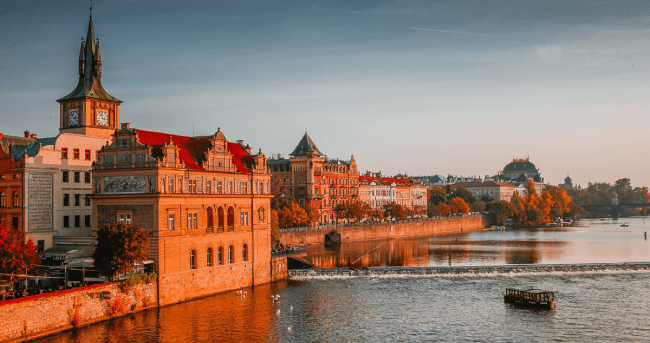 Obtaining a Schengen Visa is a bit tedious these days because it can only be done at a European embassy. Even so, at iVisa.com we can ensure that this process will be simplified thanks to the online service we are working on.
To learn more about the Czech Republic Schengen Visa for Citizens of Maldives, we recommend reading the following questions.
Frequently Asked Questions
What is a Czech Republic Schengen Visa?
It is a required document for citizens that are not exempt from visas to enter the Czech Republic and other countries of the Schengen Area. It works exactly as any visa paper, so it can only be obtained through an interview (by now).
Learn more about the Czech Republic Schengen Visa for Citizens of Maldives in the following lines.
What are the essential documents required for the application process?
This process is available only at an embassy, so you will need a few documents before attending the interview, including your valid passport, professional photos, and proof of funds. However, once iVisa.com launch the online service, you will only need:
A valid passport: It should be valid for at least 3 months later than the international stay of your trip.
Your current email address: so that the documents can be mailed safely to you.
A credit card/ debit card/ to pay for your fees.
Read more about the Czech Republic Schengen Visa for Citizens of Maldives in the paragraph below.
How much does this visa cost?
We cannot offer you an exact price yet because we do not offer the online service to apply for this visa by now. However, we can give you an idea of what our processing times are:
Standard Processing Option: With this option, your visa will be processed and delivered to you in an average time for your trip
Rush Processing Option: By choosing this option, you can get your document a bit earlier than the standard processing option, but you have to pay a little extra. This is a suitable option.
Super Rush Processing Option: Those who are in a rush and need their visa as fast as possible, can choose this option. It may have a higher price but it is also the fastest option.
Continue reading to see other details about the Czech Republic Schengen Visa for Citizens of Maldives.
How can I get this visa online?
At this moment you cannot, but do not worry, you will be able to have it online by doing the following:
Fill in the online form with your private details and select a processing time (Standard, Rush, or Super Rush).
Check the information to make sure it is correct and after that, pay with your credit/debit card.
Add any of the documents demanded.
See other info about the Czech Republic Schengen Visa for Citizens of Maldives below.
How safe is it to use iVisa.com?
iVisa.com is very safe. Our team always takes care of all necessary precautions to ensure that your personal information is 100% safe with us.
You can get more information from our clients who vouch for us by visiting our reviews.
Where do I find more information about the Czech Republic Schengen Visa for Citizens of Maldives?
In case you decide to apply for this visa, remember that it is possible only by going to the embassy, at least by now. Therefore, if you want to get more information, contact the nearest European embassy. If you want to learn more about other travel documents to enter Europe, keep in touch with our customer service agents.
iVisa.com Recommends
The Czech Republic has become one of the main tourist destinations in the old continent of Europe, which is why it currently receives over 20 million visitors yearly. This happens mostly because of the UNESCO heritage sites in this country and also its popular capital city, Prague.
Prague is without a doubt the most popular destination in the Czech Republic, by itself getting over 8 million visitors annually out of which almost 7 million are foreign. However, there are other highly visited places like Karlštejn Castle, Kutná Hora, Brno, Český Krumlov, České Budějovice, Olomouc and the Lednice–Valtice Cultural Landscape.
Most travelers come from Germany, Russi, Poland, Israel, the UK, and the U.S., and it is not for less if this country has so much to offer.
The Czech Republic has 14 UNESCO World Heritage Sites. All of them are in the cultural category, but keep in mind that one is shared with Germany. We invite you to explore them once you arrive in this beautiful country!