The Czech Republic is a fantastic place for lovers of craft beers, with well-preserved castles and cities full of Gothic buildings. You might not know that Sigmund Freud was from this country, and you can learn more about him in the fascinating museum set up in his birthplace in Příbor.
Learn more about his sense of humour through caricatures and listen to stories about his childhood as told from his perspective.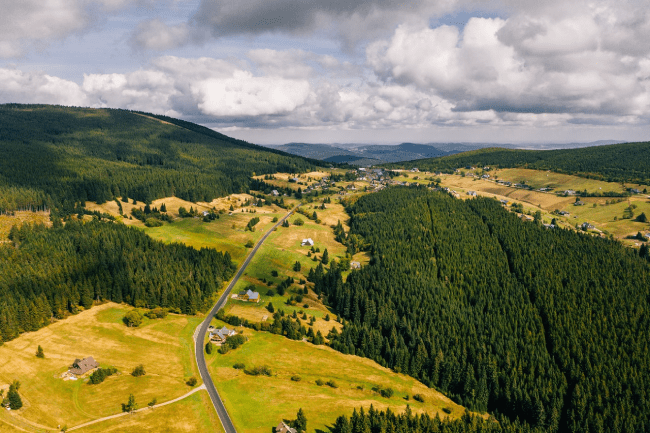 If you are wondering what kind of documentation or paperwork you need to travel to this country, you have come to the right place. It's your lucky day!
The team at iVisa.com are experts in travel documentation and can inform you with confidence that you need to apply for the Czech Republic Schengen visa for citizens of Sri Lanka through the official embassy method, including attending an interview there.
Everything you need to know can be found in this helpful FAQ section so that your trip to Czech Republic gets off to a flying start.
Frequently asked Questions
What does a Czech Republic Schengen visa for Citizens of Sri Lanka mean?
If you are planning a trip to the Czech Republic from a non-Schengen country, you should apply for a Czech Republic Schengen Visa if your country does not already have a visa waiver agreement with the Schengen area.
This document allows you to enter the country without any problems. You can visit the country several times with this travel document as long as you respect the current restrictions.
Also, you can visit other Schengen countries with this document. Get in touch with our 24/7 chat experts for more information.
How can I get a Czech Republic Schengen Visa for Citizens of Sri Lanka with iVisa.com?
As much as we would love to be able to help you with the application for the Czech Republic Schengen Visa for citizens of Sri Lanka unfortunately we do not have the necessary permissions to submit this document on your behalf, as you must attend an embassy interview.
However, if your circumstances change and you are entitled to apply for an eVisa, we can certainly help.
At iVisa.com, we offer a simple procedure to obtain your eVisa. You only need 20 minutes to fill out our form.
You must first go to our website and complete an application form for an eVisa with the necessary data.
Then you need to check the data that you filled in the form.
And finally you must upload your documents, pay the processing fee and send the form to finish the process.
Can my minor brother apply for a Schengen visa?
All travelers, including children and seniors, must present a Czech Republic Schengen Visa for Citizens of Sri Lanka upon arrival in the Czech Republic if they are not eligible to use the visa waiver program.
If you have any questions about applying for your child's visa, please speak with one of the team members at iVisa.com in the 24/7 chat feature found on the iVisa.com website.
What is the price to request authorization?
iVisa.com offers 3 processing speeds for our digital eVisas so you're covered, even if your trip is tomorrow.
The options are as follows:
Standard Processing: This speed is perfect for planners who are in no rush and they will also benefit from paying the lowest price.
Rush Processing: When your flight is this week, it's time to start rush processing, but you will have to pay more.
Super Fast Processing: If you remembered to request your document at the last minute and your flight is later today, choose this one, but be prepared to pay the highest price for the faster service.
You can pay the fee by debit or credit card, as well as PayPal. Immediately after completing the payment, the authorization process will begin.
Don't forget- these speeds don't apply for the Czech Republic Schengen Visa for Citizens of Sri Lanka, which iVisa.com doesn't yet offer.
Is iVisa.com safe to use?
When it comes to personal data, we know that users want to be sure that their personal data is in the right hands.
That is why we use the highest quality protection software to carefully protect our platform with the best security to keep your data safe with us. We also have a chat feature that is available day and night for any questions, problems, or concerns that may arise.
You can even read some of our satisfied customers reviews to learn more about our company.
Where can I read more information about the Czech Republic Schengen Visa for Citizens of Sri Lanka?
If you are interested in learning more about the Czech Republic Schengen Visa for Citizens of Sri Lanka, you can click on the website iVisa.com for more information, tips and updates.
Does the Czech Republic accept a Schengen visa? You can bet it does, so check your nationality entry requirements on the home page.