The Czech Republic is a great country to visit if you are looking for a vacation with your family in the most beautiful cities, with preserved castles, and fascinating architecture. To help our enthusiastic travelers reach this wonderful destination, iVisa.com has put together these frequently asked questions about the Czech Republic Schengen Visa for citizens of Tajikistan .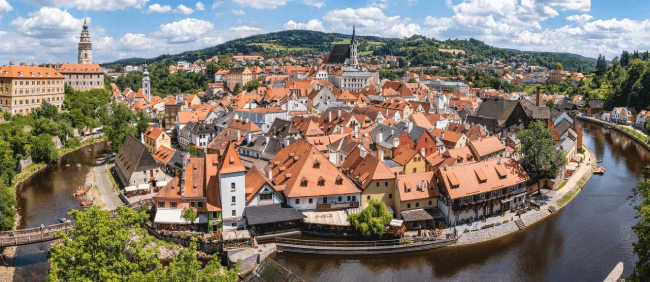 It's worth reading because you won't be able to enter the Czech Republic or any of the other Schengen Economic Area countries without this valuable document.
Here are the answers to some of the questions you may have if you're thinking of traveling to the Czech Republic.
Frequently Asked Questions
What is the purpose of the Czech Republic Schengen Visa for citizens of Tajikistan?
The objective of the Czech Republic Schengen Visa for citizens of Tajikistan is to collect information on travelers who cross the border into the European Union and also to ensure that travelers or groups of travelers presenting security problems are identified by officials before they are allowed to enter the Schengen countries.
At the same time, this visa system allows the region to avoid terrorist threats and better control the border and illegal immigration by controlling newcomers.
The application cannot be filled in on iVisa.com's website because you'll need to attend an interview- but you're welcome to use the site for travel tips and information.
How much does it cost to request authorization?
The charges will depend on which Czech Republic Schengen Visa for citizens of Tajikistan you choose. You will see that there are different visas for a variety of travel reasons as well as single and multiple entry options.
Although you can't apply for this visa with iVisa.com, eligible citizens from different nations are able to apply for eVisas with iVisa.com.
iVisa.com offers three processing velocities which include:
Standard Processing: This is our most reasonably priced option with average processing speed.
Rush Processing: You will pay more to get your authorization with a faster turnaround time.
Super fast processing: This option is perfect for people who are in a rush, maybe because they have to attend an emergency meeting and they need their document now.
How important is this authorization for the citizens of Tajikistan?
One of the main benefits of authorization is to reinforce security in Schengen countries. The cost of the Czech Republic Schengen Visa for citizens of Tajikistan, although high, goes towards making improvements in border security and infrastructure that will strengthen the protection measures of the citizens of the area.
Unfortunately, you cannot apply for a Czech Republic Schengen Visa for citizens of Tajikistan on iVisa.com because our company doesn't yet have the permissions or capability to provide interviews, but watch this space for updates!
What countries can I visit with this authorization?
The Schengen visa is valid for all countries that make up the Schengen Economic Area. There are 26 countries that are easily accessible with minimal border control for residents and permit holders.
You can use the iVisa.com visa checker tool on the homepage to find out what kind of documentation you need to visit any country in the world. Our website was created to be a one-stop-shop for everything you need, wherever you go.
Does the authorization have an expiration date?
The Czech Republic Schengen visa for citizens of Tajikistan is like to have a 90 day validity. The minimum time that your authorization could be granted for is the duration of your trip.
It all depends on the result of the evaluation of your application, which takes place after your interview with embassy officials.
Is iVisa.com safe to use?
At iVisa.com you can rely on a dedicated team of professionals just waiting to advise you on all your travel plans around the world.
That's because our team can provide you with updates and progress reports every step of the way. Visit our customer reviews page to get feedback from satisfied customers.
Where can I get more information about the Czech Republic Schengen Visa for citizens of Tajikistan?
For more information about applying for the Czech Republic Schengen Visa for citizens of Tajikistan or to learn about the services iVisa.com offers for international travelers, tourists and medical visitors, read more on the iVisa.com website.
For specific questions about products, prices and individual inquiries, please reach out to one of the team members via the chat feature 24/7.