The Czech Republic is one of the best places in the Schengen region to visit, as many bachelor and bachelorette parties can confirm. You'll often see big groups of friends traveling to the capital city of Prague to enjoy the nightlife and a range of fun activities including bike tours through the quaint streets and boat trips along the river.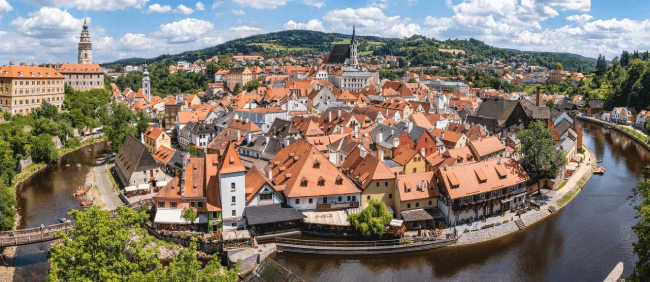 Visiting the Czech Republic is worth the effort, so don't delay in applying for your Czech Republic Schengen Visa for citizens of Tanzania if you'd like to experience this party city for yourself.
Check out this blog filled with helpful questions that covers everything our Tanzanian readers need to know about traveling to the Czech Republic, or this charming country.
Get ready to enjoy a slice of strudel and one of the many locally brewed beers, thanks to the practical advice you can find at iVisa.com.
Read on to learn more about the Czech Republic Schengen Visa for citizens of Tanzania and the services provided by our professional document processing team.
Frequently Asked Questions
What exactly is a Czech Republic Schengen Visa for citizens of Tanzania?
If you live in a country that isn't part of the Schengen Economic Area, that does not have a visa waiver agreement with the region and you plan to visit the Czech Republic, you will need to apply for a Czech Republic Schengen Visa.
This document allows you to enter the country without any hassle. You can visit the country several times with the multiple entry benefit version of this travel document.
You'll have to meet with consulate staff for an interview before you can get the Czech Republic Schengen Visa for citizens of Tanzania entered into your passport, so don't delay for too long!
How long can you stay in the country with a Czech Republic Schengen visa?
Applying for a Czech Republic Schengen Visa for a tourist trip allows you to stay in the country for up to 90 days. There are different types of visas on offer, so apply for the correct one for your circumstances.
If you're planning on studying or working in the region then you will need to specify this on your application.
Although iVisa.com can provide visa guidance, we cannot process this specific application at this time.
What do I need to get the Czech Republic Schengen visa?
You cannot apply for a Czech Republic Schengen Visa for citizens of Tanzania with iVisa.com as you must attend an interview with the authorities.
The iVisa.com website is a great place for travel tips however, and we can help you process any digital visa requirements with these simple steps:
Complete the online form with your biometric passport information, as well as taking the time to answer any additional questions that are relevant to you.
Check your answers. Pay for the processing time you chose by choosing one of the options detailed in the answer below.
Upload scans of your documents and submit your request. Digital visas are a walk in the park in comparison to paper visas.
What prices does iVisa.com offer to process digital visa authorizations?
Unfortunately we cannot process your Czech Republic Schengen Visa for citizens of Tanzania, however iVisa.com offers three different processing options to process your electronic visa.
You can choose the option that best suits your needs, depending on how far in advance you plan to travel.
Standard option: receive the document in an average waiting time at the best price.
Rush option: you will pay more for a faster service.
Super Rush Option: You'll pay considerably more than the other two for this processing speed, but you'll get your hands on it faster than the speed of light.
What do I do if my application is rejected?
If your application for a Czech Republic Schengen Visa for citizens of Tanzania is rejected, you will find a reason why it was denied in the notification email.
You can find instructions to appeal this decision formally through the contact details provided at the time of applying on the government site.
iVisa.com's team cannot appeal your decision as we don't have permission to apply for this type of document on your behalf. If you need an eVisa, however, feel free to reach out to us.
Is iVisa.com safe to use?
After witnessing data breaches and privacy invasions affect other companies, we decided to address the security situation even before it had a chance to become a problem. The team makes your privacy its number one priority.
Handling your confidential documents has made them experts in security, and if you are unsure, check out what our users say about iVisa.com on the review page.
Where can I read more information?
If you are still not satisfied with the answers to these frequently asked questions, it may be time to contact one of the customer service advisors. They are waiting to hear from you, at any time of the day or night, in the online chat.
Click on the homepage of iVisa.com for much more interesting travel news and updates on the Czech Republic Schengen Visa for citizens of Tanzania.