The Czech Republic has become a top destination in Europe, so you must visit the capital, Prague. Go to the Old Town Square, where the streets and architecture have had minimal changes since the 10th century. Enjoy a Czech meal in one of the restaurants near the Square or admire some performers or merchants nearby. Start planning your trip by checking the latest entry requirements.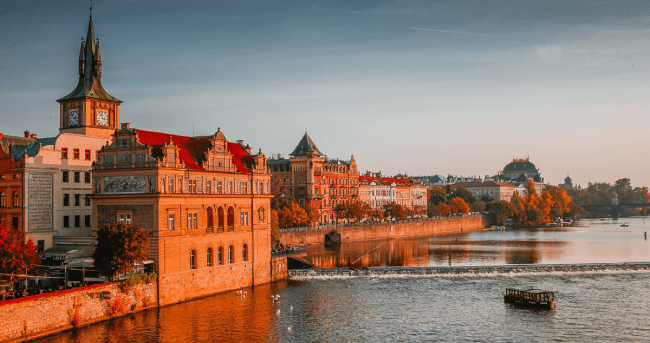 Visitors who are not part of the European Union will need to comply with a new entry guideline, known as ETIAS. This system will be mandatory for citizens exempt from a Schengen visa, such as citizens of Tonga.
iVisa.com can support you with the ETIAS process. Trust iVisa.com with a fast, simple, and 100% reliable service.
Keep reading about Czech ETIAS below.
Frequently Asked Questions (FAQs)
What is the Czech ETIAS?
ETIAS refers to the European Travel Information and Authorization System. The Czech ETIAS is a new electronic system that will gather information from non-EU travelers.
The main purpose is to use these details to identify possible threats to European countries. The EU authorities hope to decrease illegal immigration, crime rates, and terrorism.
Check the ETIAS application with iVisa.com!
Do I need an ETIAS as a citizen of Tonga?
Citizens of Tonga who decide to visit the Czech Republic will need an ETIAS. Any country that is visa-free to the Schengen area will need to apply for a Czech ETIAS. In this case, Tonga is among the countries exempt from a Schengen visa, so Tonga citizens do need an ETIAS.
Is Czech ETIAS similar to a visa?
No, these are two different processes. Visas usually demand interviews at the embassy and extensive paperwork. For an ETIAS you only need to complete an electronic questionnaire, and you will be ready to travel.
As well, Czech ETIAS and visas are targeted to different countries. If your nationality needs a Schengen visa then a Czech ETIAS is not required. In the case of Tonga, this country doesn't need a Schengen visa hence Tonga citizens must get an ETIAS.
Is an ETIAS valid for other countries apart from the Czech Republic?
Yes! Czech ETIAS is valid for the 26 countries in the Schengen zone. You can start planning your trip to most of Europe, but if you are unsure which countries require an ETIAS, then iVisa.com can help you. Go to the Visa Checker and corroborate if you only need an ETIAS to all the countries you want to visit.
Remember that iVisa.com can help you with plenty of travel documents.
How long is Czech ETIAS valid for?
ETIAS is valid for 3 consecutive years since the issued date. Also, you can stay up to 90 days within a 180-day period in the Czech Republic or any other Schengen country.
Apply and discover the Czech Republic soon!
What documents are requested?
The ETIAS electronic form is very simple. You need your complete name, address, and citizenship among other details. As well, you must give information about criminal offenses, medical records, and travel history.
Review the next requirements for citizens of Tonga:
A passport scan with a clear view of your photo and details.
An email address that is valid, so your ETIAS document arrives safely.
Payment, iVisa.com brings you two alternatives, you can pay with a Paypal account or with a credit/debit card.
What are the processing times to get the Czech ETIAS?
iVisa.com provides three options for processing times:
Standard, the regular alternative when you have time to wait.
Rush, in case you need to travel soon, pick a faster service.
Super rush, the minimum waiting time for the highest fee.
Contact our customer agents if you want further advice.
How is the Czech ETIAS process?
The Czech ETIAS only demands three steps:
Respond the questions in the online questionnaire with truthful information and choose a processing time.
Review the answers and correct any mistakes. Decide if you will pay with a credit/debit card or a Paypal account.
Attach your passport scan and any other documents required.
Citizens of Tonga can travel to Europe with Czech ETIAS, check the process!
What exactly will I get in my email?
Citizens of Tonga who complete the Czech ETIAS application will receive their final document at their emails. For this reason, provide a valid email address. Tonga citizens will have to show their ETIAS upon arrival.
How safe is iVisa.com?
iVisa.com is a trustable company, and tons of travelers have confirmed iVisa.com is 100% safe. Check our clients' comments so you make the best decision to use iVisa.com for your Czech ETIAS.
How can I obtain more information?
Explore the iVisa.com main page where you can find our travel products. As well, reach out to customer support in case you have some doubts about the ETIAS application.
The capital await! Let iVisa.com get you there easier!