Planning a trip to the Czech? If so you must include the Bohemian Paradise on your travel itinerary. This is one of the most beautiful corners of the Czech Republic. The area covers stunning natural beauty and is popular for its numerous rock formations that project from the ground like pillars. These rocks were formed by the erosion of the elements about tens of thousands of years ago. A great place of attraction for hikers and sightseers across the world. You can also visit many sites like the Trosky Castle and Kost Castle. To begin your travel planning the first thing that must be a priority is Czech ETIAS if you are traveling from Peru.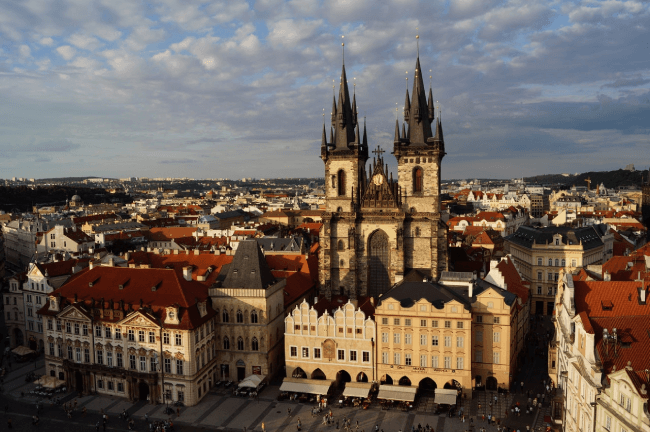 Getting the Czech ETIAS is a simple procedure when you associate with iVisa.com. We understand every single detail about the procedure of ETIAS. Hence, we will get your document ready quickly and easily. For obtaining your travel document, you need to fill out an application form that is available on our website. It will take only fifteen to twenty minutes and is so easy that you can do it while sipping your favorite coffee.
To get more information about Czech ETIAS for the citizens of Peru check the following FAQs:
Frequently Asked Questions (FAQs)
Explain Czech ETIAS for the citizens of Peru
As per the European Union's new rule, a new travel authorization document will be required from the citizens of sixty-two visa-free countries to enter any of the twenty-six Schengen countries in Europe. This document is an ETIAS and is yet to be implemented. When you are traveling from Peru to the Czech you need to apply for Czech ETIAS.
Which documents are required for the Czech ETIAS for the citizens of Peru?
This document will be operational by 2022. Hence, it is not possible to give exact information about the documents required for the procedure. With that being said, this is an online document so it requires only basic documents like:
A Passport with six months validity from the date of travel.
A valid email address to obtain your Czech ETIAS.
Payment options like PayPal account or credit/debit card.
Can I travel to multiple countries with Czech ETIAS?
Yes, you can travel to other Schengen countries with this Czech ETIAS. You can check your travel itinerary with iVisa.com Visa Checker Tool to know which countries you can visit with this travel document.
What is the cost of Czech ETIAS?
The cost of Czech ETIAS depends on the processing time option you select when you get your document with iVisa.com. We cannot provide exact cost information for the travel authorization document as this document is yet to be implemented. But we can give you an idea of three alternatives for processing time. There are three processing time options that are:
Standard Processing Time: This is the low priced option and mostly utilized option. You can select this option if you have enough time for your travel.
Rush Processing Time: When you need your document a bit early, this option is best. You just have to pay more fees than the Standard one.
Super Rush Processing Time: The most expensive option for those travelers who need their document urgently.
What are the steps to follow for the application of Czech ETIAS with iVisa.com?
When you choose iVisa.com services for your Czech ETIAS, you can get sufficient time to plan your vacation and pack your bags. We will get your document ready in a jiffy. You need to follow three simple steps when you apply with iVisa.com:
First, answer all the questions in the application form available on our website.
Second, review your answers to avoid any mistake.
Third, upload the required documents and press the 'submit' button to send the form.
Is iVisa.com a secure alternative for Czech ETIAS for the citizens of Peru?
IVisa.com is a 100% secure alternative for all the citizens of Peru and other countries to obtain the Czech ETIAS. We offer affordable, transparent, fast, and easy services for travel-related documents.
How can I clear my doubts regarding Czech ETIAS?
Still, have doubts? You can go to our website and contact customer care executives to clear all your doubts regarding Czech ETIAS and get more info. You can also check reviews dropped by our clients.