Denmark is a popular destination for many travelers around the world because it has a beautiful coastal town full of colored houses and picturesque landscapes, which is the capital city, Copenhague. However, if you want to enjoy this and other remarkable spots in Denmark. you must get an ETIAS first. The ETIAS is an authorization that will be obligatory by 2021 to all travelers from visa-exempt countries like Moldova.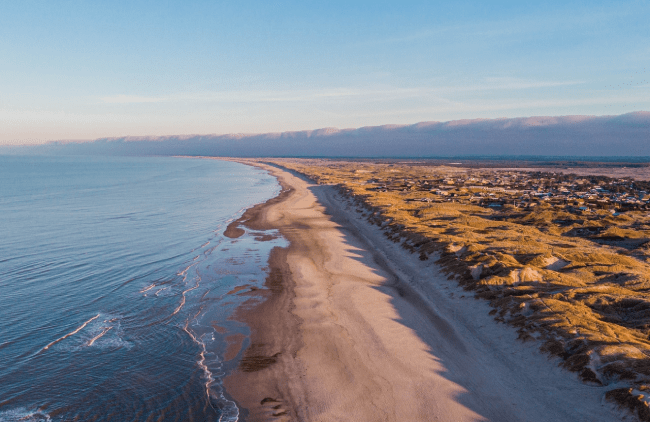 It might seem like an obstacle for any traveler, but this document is necessary to increase the security of Denmark's borders (and the borders of other European countries).
You should know that the ETIAS is obligatory only in the Schengen zone, and you should also take into account that you can learn more about the Denmark ETIAS for the citizens of Moldova in this article.
If you prefer to avoid official websites because they tend to be slow, then we also want to recommend you iVisa.com's service, because it was designed to offer you the document faster without time-consuming questionnaires along the road. Learn more about this process in the following FAQs.
Frequently Asked Questions / FAQs
What is the ETIAS?
Many non-EU citizens don't need a visa to visit Europe, but that will change by 2021 because these citizens will require an ETIAS. Please consider that this document will be strictly obligatory for all countries in the Schengen zone, not exclusively for Denmark.
The European Travel Information and Authorization System is better known as ETIAS, and it is a visa waiver system that is designed to have better control of the limits in the Schengen Area. This system works by tracking non-EU tourists that enter Denmark and other places in the Schengen Area.
The ETIAS isn't the same as a paper visa because the ETIAS screens all applicants before they visit Denmark and the process is entirely online. When the ETIAS is approved, the traveler can move freely throughout the Schengen Area for 90 days.
I'm from Moldova, do I have to apply for the ETIAS to visit Denmark?
Yes, you must apply for a Denmark ETIAS to visit this Scandinavian nation. Don't forget that all the travelers from non-EU countries will require an ETIAS before entering certain nations like Denmark, and Moldova is one of them, regardless of the condition of the visa-exempt country.
It's important to remark that the ETIAS is necessary only in the Schengen zone. You can't use this document in other EU countries that don't belong to the Schengen Area, like Ireland.
Another thing you should remember is that while filling in the ETIAS application form, you have to select a country, and it should always be the nation you'll be visiting first. For example, if you just want to travel to Denmark, then you'll need to choose Denmark as the destination point. But, if you want to visit more than one country in the Schengen Zone, then you'll need to choose the first country to visit in your application form.
What documents should I collect to apply online?
Something great about iVisa.com's online form is that you'll need only the following documents:
A valid passport with the scanned copy of the information page to make your personal details visible.
A valid email address to receive the ETIAS and other important announcements.
A Paypal account or a valid debit/credit card to pay for the entire service.
If you use the ETIAS official website to apply then you'll probably need other documents.
What are the processing alternatives and prices?
As you can see, the ETIAS application process is very recent, so it's not easy to provide you all the exact details about the total price because it can differ from traveler to traveler. Nevertheless, we can tell you that we expect that the ETIAS fee is €7, but that doesn't include iVisa.com's service fees.
It's true that iVisa.com provides a reliable service, but if you want to take advantage of that, you must pay a small price. The good thing is that this price can vary according to the following processing options:
Standard Processing Options: it is the cheapest option and it has a standard waiting, so it is great if you're not in a rush.
Rush Processing Options: it has a more expensive price because it's faster than the previous option.
Super Rush Processing Options: this is the fastest alternative, therefore, it is also the most expensive of the three.
How can I apply with iVisa.com?
iVisa.com has a 3-step system quite easy to follow:
First, you have to click on this link to complete the questionnaire and select your procedure option.
Second, double-check the spelling and all the information you offer. Only after that, you can proceed with the payment. Please remember that we won't charge you anything until you know the total price of the document and you authorize us to continue with the process.
Third, simply upload the requirements and click on 'submit' to finish everything on your side.
If you have doubts or questions while completing the online form, you can contact iVisa.com's support center.
How long does it take to apply?
Even the official system is easy, but it's recommended to apply with iVisa.com because you can avoid any obstacle with the official website, including a slow loading or a long list of requirements. With iVisa.com's service, you probably won't spend more than 20 minutes completing the online form.
You should also remember that you can apply from anywhere, but you don't need to rush the process on your own, especially if you want to avoid typos or mistakes. If you need your document as fast as possible, we suggest you choose the Super Rush Processing Option. Keep in mind that 95% of applications are quickly approved, but that's possible only when mistakes are avoided, so double-check the spelling.
Is it secure to apply with iVisa.com's method?
Yes, totally! You can rest assured when using iVisa.com's online form to apply because we designed a high-quality security system that won't put your information in danger. Plus, our system is fast because we know that you might want to evade tedious official services, so we've been 100% authorized by official entities. If you have doubts, you can check our reviews on this link.
Where can I get more information?
If you still have questions about the ETIAS online form, then don't forget that you can contact iVisa.com's customer service agents. Also, you can read other tips on iVisa.com's blog if you prefer.