In case you want to visit Denmark soon, you should read the following information, especially if you have a Paraguayan passport. As of 2022, Paraguayans may still visit the Schengen Area without needing a European visit, and they'll still be able to stay in this area for 90 days maximum. The only thing that will change is that it'll be necessary to carry on an ETIAS document.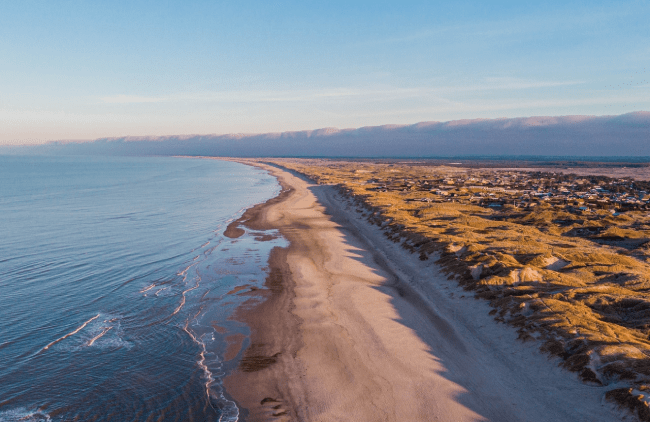 As long as you have your valid passport, you're eligible for the ETIAS document because Paraguay is one of the countries that don't have to get a Schengen Visa to enter this area. Another thing that will surely calm you is that the ETIAS system is completely online and easy. If you use iVisa.com's application form, you'll be ready in just a few minutes, so you can be sure that it won't be a headache to apply for this document. It won't ruin your trip.
From 2022 onwards, all Paraguayans entering the EU for tourism, business or entertainment will be required to apply for the ETIAS. Remember that Denmark is part of the Schengen Area, which is why the ETIAS is necessary to enter this nation.
Read the information below if you want to learn more about the Denmark ETIAS for Citizens of Paraguay.
Frequently Asked Questions
What is the meaning of ETIAS?
If you're a citizen of Paraguay, then you should know that the ETIAS travel authorization for Europe will be an obligatory requirement by the end of 2022, when ETIAS is fully operational.
ETIAS means European Travel Information and Authorization System, and it's an electronic visa-waiver program created for the citizens that don't need a visa to enter the Schengen Area. You can obtain it by applying online and completing an easy form with your basic information. You should know that the ETIAS is necessary not only for Denmark but for the rest of the countries in the Schengen Area.
Do I need to apply for the ETIAS program if I'm from Paraguay?
Yes, you have to because the Denmark ETIAS will be mandatory by 2022. Remember that it'll be necessary to apply for this document if you're from any of the visa-exempt countries that can enter the Schengen Area, including Paraguay.
Requirements for the ETIAS if you're from Paraguay
With iVisa.com, you can obtain the Denmark ETIAS in a few minutes, but to complete the process successfully, you have to offer a list of documents first. The advantage is that these documents aren't difficult to find:
You need a Paraguayan passport with a validity of 3 months.
A valid debit/credit card or a Paypal account to pay for the ETIAS fee.
You also need an email address where the approved ETIAS will be delivered.
You should also consider that if you apply with the official website, you could need other requirements. The previous list is the only thing you need to have if you apply with iVisa.com.
What are the processing times and prices?
Apply for a Denmark ETIAS is necessary before traveling to this country, but since this document is too new, there's no official information about the price yet. What we can tell you is that with iVisa.com, you can choose one of the following processing options:
Standard Processing Option: It's the slowest processing time, so it has the cheapest price. Still, it's quite useful if you want to save time and effort but you're not in a rush.
Rush Processing Time: If you want your document faster, you can choose this option by paying a bit more.
Super Rush Processing Time: With this option, you can have your document as fast as possible, but only if you accept to pay the most expensive price.
How to apply for the Denmark ETIAS with iVisa.com's service
You can apply for the Denmark ETIAS using iVisa.com's service if you want to save several minutes of your day, and you also want to avoid going to the embassy or applying through a tedious official website. With iVisa.com, you only have to follow these 3 steps:
First, you'll need to provide your personal information and then you'll have to choose your favorite processing option.
Second, you'll have to check that the information you gave is correct and pay for the service with your credit/debit card or Paypal account.
Third and last, you'll have to upload the documents required and click on 'submit' to finish.
As you can see, you don't need to stress with this form because it's quite easy and effortless. Keep in mind that you can contact iVisa.com's customer service if you need help.
What should I do if I make a mistake while applying?
You should always double-check the spelling of the information you write on the online form to avoid any mistake. However, if you make a mistake while completing the form, then you can contact us to receive help and proper assistance. Just remember that if you've already sent the form and you made a mistake, it'll be difficult for us to change the information, so you'd probably have to apply again.
What is the difference between the Schengen Zone and the European Union?
We want to remind you that the ETIAS is obligatory only in the Schengen zone. It means that you can't use the Denmark ETIAS in other EU countries that don't belong to the Schengen Area.
Therefore, you should know that there are differences between the Schengen Zone and the EU. The Schengen countries are those who signed the Schengen Agreement, which means that they have no border controls and there's free transit between their territories. This is why many countries can travel to this area without needing a visa.
The Schengen zone is part of the EU, but not all the Schengen member states belong to the EU. The EU is a socio-political union that has an important influence in Europe, especially in policymaking.
Keep this information in mind when traveling to Europe. Remember that some countries, like Norway and Iceland, are part of the Schengen Area, but not part of the EU.
How secure is iVisa.com's method?
If you decide to use iVisa.com's application form, then you'll be able to enjoy a safe and reliable service. Our high-security software is the best one to avoid unauthorized access to your personal details. You can always check our reviews if you have doubts about the service.
Where can I read more information about the ETIAS?
There might be more useful details for you if you want to travel to Denmark. You can contact iVisa.com's agents if you need help while applying, or you can click here to read more important questions about this process.
But, if you want to get the Denmark ETIAS for the citizens of Paraguay now then we invite you to get your requirements ready and apply! You'll complete the online process in a few minutes.