Let's check some items off your list. A multicultural society, check! A country that speaks multiple languages, check! A unique history, check! A reign of Queens, check! Canadians will feel right at home in Denmark, with these similarities and their French connection. While these two countries are both tourism hotspots, there's nothing wrong within a little cross cultural exchange for loyal Canadians and Denmark is an excellent choice. All you need is the Danish European Travel Information and Authorization System, which becomes operational in 2022.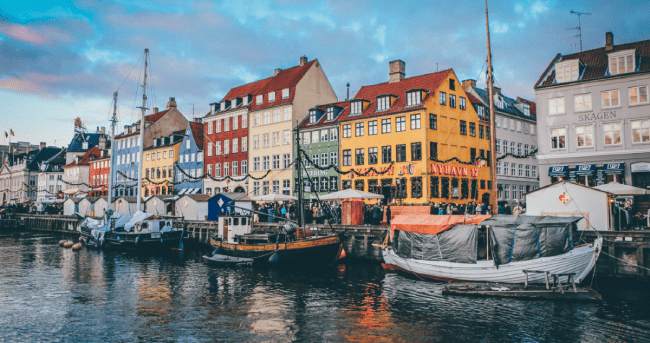 Comparable to ESTA or United States Electronic System for Travel Authorization, its job is to secure the borders and alleviate external threats before they happen. All travellers with visa free entry can move easily within the issuing country. The ETIAS was formally established by members of the European Union, in order to regulate who can or cannot enter, while reducing the wait time for the traveler. This allows them to provide better border management and safeguard citizens.
At the moment there are 62 countries whose citizens can travel to the Schengen area, including Denmark visa free. If touring for business or tourism, a Schengen visa is necessary for travel throughout Europe and must be secured before travelling. Learn more about Denmark ETIAS if you plan to stay and take in the royal palaces, culture, and Danish traditions by reading our FAQs below.
Frequently Asked Questions
What is the Denmark ETIAS?
The European Travel Information and Authorisation System (ETIAS) is an electronic information system that helps the Danish authorities control the entry of visa free travellers within its borders. You can apply for it with the help of iVisa.com before your trip.
Am I eligible to receive the Denmark ETIAS?
Your can confirm by using our iVisa.com cisa checker tool. Just type in the details of your trip and press search. Information regarding your country of origin will be shown, now, just search for Denmark ETIAS in the listing.
Do I need any documents to apply for the Denmark ETIAS?
As the form is being arranged to specifically suit each EU members situation and the specifics are unavailable. Here are some basic documents you can prepare before you apply for your ETIAS through iVisa.com's reliable platform:
A valid passport and scanned copy – hasn't expired before the travel date.
A suitable email address, to receive the Denmark ETIAS.
Payment methods such as credit/debit card, online banking etc. for payment.
As the final step, the Denmark ETIAS will arrive at the time chosen once these documents and payment are cleared.
How long does the Denmark ETIAS take to process?
A cost has not been resolved, with everything still in the early stages. Let iVisa.com help you get ahead with planning:
Standard Processing Time: the most affordable option and favourite option for simple travellers, who must wait for some days and then get the document.
Rush Processing Time: higher cost but you obtain the document faster than standard processing.

Super Rush Processing Time: an expensive alternative but your document is processed as quickly as possible.

How do I apply for the Denmark ETIAS?
The official Denmark webpage will have the direct access to the form, however it requires one to answer lengthy personal questions. With iVisa.com, you can get the document this way:
Complete the application and select the preferred time. We offer a Standard, Rush or Super Rush processing option. Prices will vary depending on the one that best suits your traveling needs.
Ensure the correct information is provided and make payment using credit card, debit card or PayPal.
Upload the prerequisite documents and send the form.
How long does it take to complete the Demark ETIAS?
The application form does not take more than 10-minutes to complete with iVisa.com. With this extra time, plan your route through the kingdom.
Is it safe iVisa.com to use to get the Demark ETIAS?
iVisa.com is very safe to use in order to apply for the Denmark ETIAS. Your information is secured by the technology we use, once entered on our website.
How do I get more information?
If you are not completely satisfied after reading the information here's, please visit our homepage. Please contact our customer service team here for more information. Light up Denmark with selfies nice and easy with iVisa.com!