Odense in Denmark is a fairytale city. This is where the famous author Hans Christian Andersen was born. He was the mastermind behind 'The Little Mermaid', 'The Snow Queen' as well as 'The Ugly Duckling'. Explore Odense and find statues of these characters all over the town. This is a children's fantasy. Discover more special sites in Denmark but check first the new entry guidelines for travelers.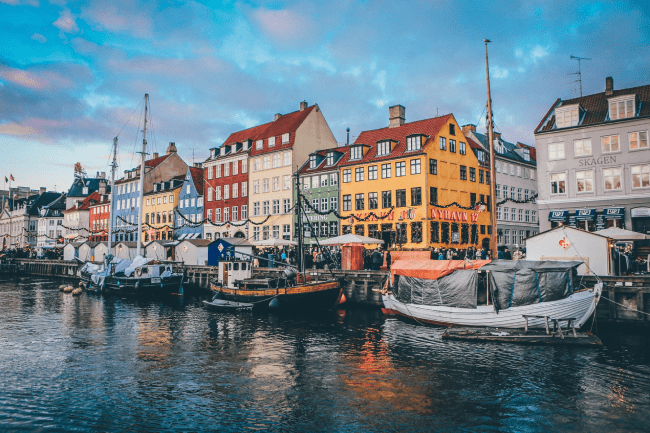 Foreign visitors entering Denmark have to comply with the new entry requirement called ETIAS. Citizens from visa-free countries to the Schengen zone will need an ETIAS. This includes citizens of Uruguay.
iVisa.com can support you with the ETIAS process. Now you can relax with a fast, simple, and trustable product.
Keep reading about Denmark ETIAS below.
Frequently Asked Questions (FAQs)
What is ETIAS?
ETIAS is an electronic questionnaire requested to non-EU visitors who are exempt from a Schengen visa. ETIAS means European Travel Information and Authorization System.
The implementation of ETIAS is a response to security concerns. Due to high crime rates and illegal immigration. ETIAS is supposed to gather information from travelers so it can be used to detect potential threats to European countries.
Begin the ETIAS application with iVisa.com!
Can citizens of Uruguay apply for ETIAS?
Yes, citizens of Uruguay can apply for Denmark ETIAS. There are over 60 countries eligible for ETIAS, one of them is Uruguay. Citizens of Uruguay need to have an ETIAS before traveling to Denmark.
Go to the application page and find out more about ETIAS.
Is Denmark ETIAS a visa?
No, ETIAS is an authorization document, it's not a visa. Visas need more complicated steps to obtain the document like interviews at the consulate and lengthy paper forms. ETIAS is the opposite, you don't need to leave your home to complete the online form and you will be done within minutes.
As well, visitors who need an ETIAS are exempt from a Schengen visa. In the case your nationality needs a visa, then an ETIAS is not required. In this case, citizens of Uruguay need an ETIAS.
Denmark is ready to welcome you! Check more about ETIAS!
Is the ETIAS only valid for Europe?
Yes, ETIAS has been created by the European Union and it's valid for the 26 countries in the Schengen zone which includes Denmark. Be aware not all countries in the European continent are part of the Schengen agreement. Therefore, confirm beforehand which documents you need for every country you intend to visit. iVisa.com facilitates a Visa Checker in case you need further confirmation.
How long is ETIAS valid?
ETIAS is valid for a maximum of 3 years since the issued date. Also, you can only stay in the Schengen area up to 90 days in a 6-month period.
Apply and explore Denmark soon!
What documents are requested?
ETIAS requires the next information:
A passport scan, that will be attached to the application.
An email address that must be valid in order to receive the ETIAS document.
Payment alternatives, use a Paypal account or pay with a credit/debit card. iVisa.com charges a minimum fee for the ETIAS requirement.
You must answer all the questions in the electronic form that refer to name, nationality, birthplace, and phone number among others. You could also be asked about criminal records, medical conditions, and travel history.
What are the procedure times?
You have three alternatives to choose from:
Standard option, a moderate processing time with the lowest fee.
Rush option, a rapid alternative for the ETIAS application.
Super rush option, the quickest service to obtain the document.
What is the ETIAS process?
The process is simple, complete the three next steps:
Fill out the online questionnaire with personal information and choose a processing time.
Review the answers carefully and select a payment option between a credit/debit card or a Paypal account.
Upload the documents required, such as your passport scan.
Visit Denmark with an ETIAS!
How will I receive my response once I apply?
This is when your email address becomes relevant. Your ETIAS document will be sent to the email address in the application. Save the document in an electronic device or print it so you can show it to border control upon arrival.
How secure is iVisa.com with the Denmark ETIAS?
iVisa.com is incredibly safe! iVisa.com works tirelessly to bring you the best service in the market, taking into consideration the highest security guidelines. Previous customers have excellent reviews about iVisa.com, explore them here.
How can I obtain more info?
Continue navigating the main page for more information about travel documentation you might need on your next trip. Connect with customer support or send an email to help@ivisa.com.