As Denmark has signed the Schengen Agreement, it shares the common Schengen visa policy. Therefore, passport-free travel is permitted to citizens of the 26 countries in the Schengen Area, if they simply present a valid National ID Card at a Danish border checkpoint.
Through iVisa.com you can easily get your hands on the visas for anywhere you want.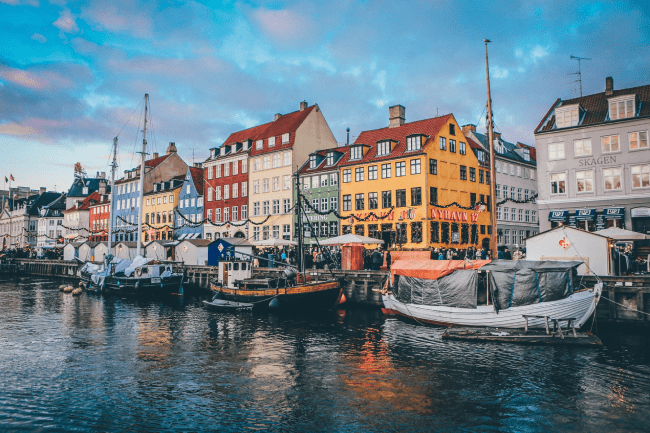 A number of other foreign citizens from outside the Schengen zone are also visa-exempt for Denmark and can currently enter the country for a stay up to 90 days for purposes of tourism, business, medical treatment, or transit.
The best part is that with iVisa.com you can obtain your visa successfully in a 100% online procedure, it is a reliable and confident system, and if you need help our support team is available for you 24/7.
Next, you can see how easy is to obtain your Denmark Schengen Visa for Citizens of Chad:
It is useful to stay updated about the country's restrictions by the Covid-19 situation because regulations are constantly changing as the situation evolves.
Remember that you can apply for your visa through iVisa.com, but it will depend entirely on the restrictions imposed by each government.
Frequently Asked Questions
What is a Schengen Visa?
The Schengen visa is the most common visa for Europe. It enables its holder to enter, freely travel within, and leave the Schengen zone from any of the Schengen member countries.
There are no border controls within the Schengen Zone. So we recommend you to take advantage and let iVisa.com make your visa process successful!
What are all the important documents for the application form?
If you are a citizen of Chad and want to apply for your Schengen Visa for Citizens of the Chad through iVisa.com, you will require some documents that are important for the visa application.
you just need the following:
Click on iVisa.com page if you are ready to begin a new adventure!
How much does it take for a visa processing?
With the help of several processing plans for your Schengen Visa for Citizens of Chad, one can receive the visa in less time. Everything depends on your needs and how quickly you want your Schengen visa.
iVisa.com provides you three alternatives:
Select the best option according to your needs!
How do I process my Schengen Visa with iVisa.com?
There are certain documents that are needed when you will filling the visa form read carefully the steps below:
If you have any further questions or doubts, do not hesitate to contact our call and message centers. They are ready to help you 24/7 with your Denmark Schengen Visa for Citizens of Chad.
How do I know if my visa was accepted?
Remember to provide us with a real email, we will send to you the information about your Schengen Visa. You can verify the status of your visa on our iVisa.com page just by clicking on the Status bottom at the top right of the page.
Keep your authorization document at all times when entering Denmark or any other Schengen country.
If I make a mistake, what should I do?
Make a double-check and review any typo before and after you submitted. In case you make a mistake, please as soon as possible contact our customer support team and they will assist you with your Denmark Schengen Visa for Citizens of Chad form.
Is it safe to use iVisa.com's service?
We promise you the best services in your entire process of registration and journey. We take care of your safety and security. iVisa.com. It is a 100% trustable platform, our system protects your data information and use it only if you allow it.
You can read our reviews to confirm it.
Where can I find more information related to the Schengen Visa application through iVisa.com?
In case you have any questions about Denmark Schengen Visa for Citizens of Chad after reading the information on this page, you can reach out to iVisa.com customer service agents or search for more information on iVisa.com's blog if you prefer to read more travel tips.
Who says you can't get your Denmark Schengen Visa for Citizens of Chad with iVisa.com and start a new adventure?