If you travel to Denmark from outside the Schengen agreement area, you may also require a Denmark Schengen Visa for Citizens of Comoros. A visa normally grants you the right to stay in the entire Schengen region for up 90 days.
If you wish to stay in Denmark for a longer time, you must apply for a residence permit. iVisa.com wants to make this procedure easy for you, for that reason provides you a trustworthy online service to apply for it.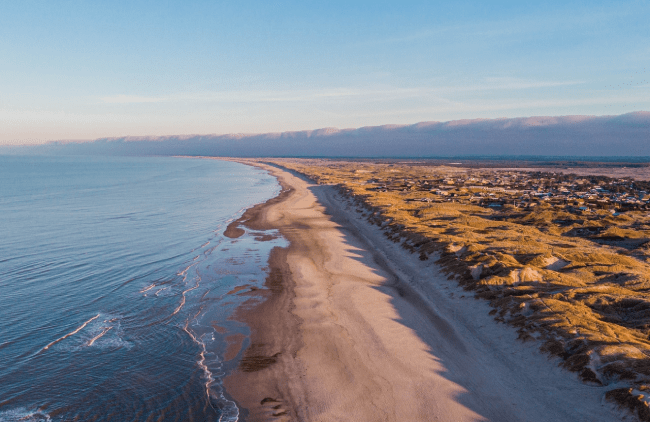 Remember that depending on the purpose of your trip, there are different types of visas.
Remember that it's a mandatory document to enter this country, for that reason let iVisa.com be part of your trip to obtain quickly or according to your time and needs your Denmark Schengen Visa for Citizens of Comoros.
We recommend that you apply for a visa well in advance of your intended entry into the Schengen area.
It is very easy to get your Denmark Schengen Visa for Citizens of Comoros:
Visit the application page.
Complete the information as requested.
Select a processing speed.
Our team reviews your application and informs you if there are any issue.
Receive your e-Visa via Email.
Print or display your e-Visa for officials at the airport in Denmark.
We know the global health situation is constantly changing. Our service team is continuously updated with relevant information about the Covid-19, our main goal is to make the process easy and successfully obtain your Schengen visa.
In case you have any doubt reach out to our support team.
Frequently Asked Questions
For how long is my Schengen Visa valid?
According to the purpose of traveling, authorities determine the validity of the visa. There are two categories A (travel through the international zone of the Schengen Country Airport without entering the Schengen Area) and C category which allows the foreigner to reside in a Schengen area for a certain period.
According to the purpose of the travel can be obtained in a form of single-entry, double-entry, or multiple entries.
Access now the online form for the Denmark Schengen visa for Citizens of Denmark.
What are the restrictions due to Covid-19?
Denmark government has implemented some categories for travelers that need to enter this country:
Active workers in Denmark.
Students or trainees in a certified education center.
Parents, child, wife/husband of a Danish national resident.
Important business meeting at a local company.
It is important to present in any case, a certificate with a negative Covid-19 result.
This is a sensitive topic, for that reason, in case you have any further questions our customer service executive are ready to assist you to clarify any doubt.
What are all the important documents needed at the time of filling the visa form?
The following list of documents are required for any short-term Schengen visa application:
Valid passport.
A professional picture. This document can be easily obtained with iVisa.com Passport Photos's professional service.
Email Address Make sure that you give a valid email because we will send your Denmark Schengen Visa for Citizens of Comoros via email.
Supporting documents Some nationalities need a supporting document. If you want to know if you need any extra documents, please check our application page and insert your nationality.
Some of the documents could be:
Medical assistance.
Hotel reservation.
Flight itinerary.
Means of payment, like debit/credit card or/and Paypal profile to proceed with the payments.
Remember, you can start your application for the Denmark Schengen visa for Citizens of Denmark anytime with the online form developed by iVisa.com. If you have doubts about how to fill the form, please contact our customer service.
Are you ready? click on iVisa.com page.
What will be the processing time of the visa application?
You should know that the processing time and visa fees will depend on your needs.iVisa.com offer you three different and easy ways to pay. Please select the best option for you.
The three alternatives are:
Standard Processing Option: this is the standard option that allows you to get your document in the most affordable way possible.
Rush Processing Option: For a higher fee get a faster response.
Super Rush Processing Option: this is the most expensive option because it allows you to receive your document ASAP.
How do I know if my visa was accepted?
Remember to provide us with a real email, we will send to you the information about your Schengen Visa. You can verify the status of your visa on our iVisa.com page just by clicking on the Status bottom at the top right of the page.
If I make a mistake, what should I do?
Double check and review any typos before and after you submit. In case you make a mistake, please as soon as possible contact our customer support team and they will assist you with your Denmark Schengen Visa for Citizens of Comoros form.
Is it safe to use iVisa.com's service?
Yes, it is completely safe to apply for a visa, through iVisa.com. It is a 100% trustworthy platform, our system protects your data information and uses it only if you allow it.
You can read our reviews to confirm this.
Where can I find more information related to the Schengen Visa application through iVisa.com?
In case you have any questions about Denmark Schengen Visa for Citizens of Comoros after reading the information on this page, you can reach out to iVisa.com customer service agents or search for more information on iVisa.com's blog if you prefer to read more travel tips.