All people who want to enter this country should know the importance of obtaining this document.
From Denmark, you can move throughout Europe in complete freedom with a Schengen Visa and set off with complete peace of mind. iVisa.com wants to help you to obtain your Denmark Schengen Visa for Citizens of Congo with a 100% online process.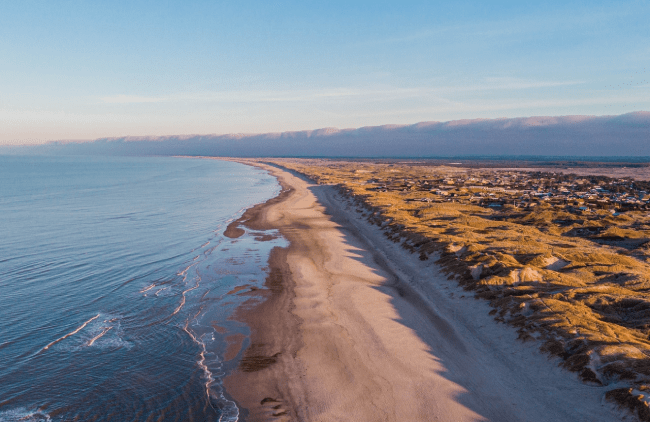 Depending on your purpose of travel remember you can apply for Schengen visa for business purposes, for medical purposes, for study/trainee purposes, for Sports/cultural purposes, or tourism purposes.
iVisa.com can provide you with many benefits and payment facilities according to your needs. Some of the benefits you have with us are Security using our platform, an executive team who checks your form application before sending it, and of course the best support service ready to assist you on any occasion.
To apply through iVisa.com and obtain your Denmark Schengen Visa for Citizens of Cogo you just need to follow these steps:
Visit the application page.
Fill out some basic information about yourself and your trip.
Select a processing speed.
Our experts review your application and let you know if there are any problems.
Receive your e-Visa via Email.
Print or display your e-Visa for officials at the airport in Denmark.
Due to the current pandemic, some countries have introduced restrictions for the entering of travelers, our support team can provide you more info about the current health situation before beginning your journey.
We invite you to read this article to learn more about your Schengen Visa. Our main goal is to help you to obtain your Denmark Schengen Visa for Citizens of Congo easily and successfully.
Get Started on your application now.
Frequently Asked Questions
How long is the Schengen visa valid for?
A Schengen visa is valid for a total of 90 days within 180 days. Multi-entry visas may be valid for 3 or 5 years. Its validity will depend on the behavior and activities performed during previous visits.
If you are ready to apply, access the online form now!
Does Denmark have restrictions due to the Coronavirus?
In recent months daily life has changed, travel has become more complicated and jobs are under threat. Denmark government has implemented an entry ban for travelers due to the Covid-19 but, have some categories that help people to enter this country, but only are available for workers, students, and family in general.
Our main goal is to give you the most updated information about this situation and help you to obtain your Schengen Visa easily.
Keep in mind that a negative Covid-19 test may need to be documented at the border. We know that this is a sensitive situation, for that reason our executive team are available for you in case you have any further questions about your Denmark Schengen Visa for Citizens of Congo.
What are the required documents when applying for a Schengen Visa?
You need to provide the next documents for your Denmark Schengen Visa for Citizens of CONGO.
Valid passport.
Passport Photo Two white background passport size pictures. The photo tool from iVisa.com analyzes your photos to make them government compliant.
Take advantage of this feature and avoid delays in your application.
Health and travel insurance certificate.
Email Address Make sure that you give a valid email because we will send your Denmark Schengen Visa for Citizens of Congo via email.
Supporting documents you must provide proof that you have the financial means to support yourself.
Hotel reservation. with your application, you are asked to give information on where you plan to stay during your visit. This can be a hotel reservation invoice, an email from a friend or relative that invites you to stay with them, etc.
Means of payment, like debit/credit card or/and Paypal profile to proceed with the payments.
Additional documents or information can be asked during your application, in case you have any doubt do not hesitate to reach out to our customer service team.
What are the fees to apply for the Schengen visa??
iVisa.com provides you three alternatives according to your needs and time.
The three options are:
Standard Processing Option Without any extra charges, your visa will take the standard time to get processed.
Rush Processing Option: With some extra charges, your visa processing will take less time than the Standard process.
Super Rush Processing Option: this is the most expensive option. With a reduced time of processing, your visa will be with you quickly.
Can I enter the Schengen Area in a different Schengen country than the one that issued my visa?
There is no general requirement that you must enter the Schengen Area through the country that issued your visa. Your main destination may be different from your first destination. To prevent complications, accomplish your itinerary as best you can.
If you have questions contact our support team, they are ready to assist you 24/7.
How do I know if my visa was approved?
If you need information about your Denmark Schengen Visa for Citizens of Congo, you can log-in on our page and select the Status button that is located at the top right of the page.
Also, remember to provide us a valid email address, we will send you important information about your Schengen Visa.
What should I do in case I make a mistake on my application form?
Please as soon as possible contact our customer support team, if you notice an error on your application.
We are able to make changes only if we have not processed your Denmark Schengen Visa for Citizens of Congo. Remind them to double-check and review any typos before and after you submitted.
Is it safe to use iVisa.com's service?
Of course! iVisa.com is a 100% reliable platform, you can feel confident when applying with its service.
iVisa.com is a completely safe option to get your Denmark Schengen Visa as we use advanced systems for storing your data safely and only authorized professionals can access it.
I need specific questions, where can I find more answers about my Denmark Schengen Visa for Citizens of Congo?
In case you have any questions about Denmark Schengen Visa for Citizens of Congo contact our iVisa.com customer service agents or search for more information on iVisa.com's blog if you prefer to read more travel tips.