Denmark is a wonderful country to visit and a great example for other countries in the world. The Citizens of Ecuador require a Schengen Visa to visit Denmark.
To apply, you can take advantage of the online service created by iVisa.com. Our team has successfully processed millions of documents over the years.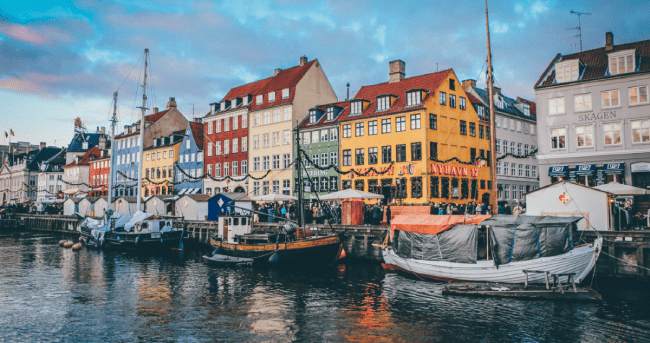 Requirements for traveling have become more demanding due to the Covid-19 contingency measures. We are aware of that. Still, there are many ways to visit a foreign country. iVisa.com is committed to find solutions and get your documents for your upcoming trip to Denmark.
Fill out the application form.
All the details about the application for the Denmark Schengen Visa for Citizens of Ecuador are below. We invite you to read this article carefully.
What steps should I follow to get the Schengen visa with iVisa.com?
Access the application form.
Complete the information as requested.
Attach the documents and extra information to support your application.
Choose an option to process your application.
Send your application (our team reviews your application and informs you if some adjustments need to be done).
Receive your Schengen visa (Waiting times may vary). Print your document.
Can I apply in advance for a Schengen visa?
Is the date of your trip a few months ahead? If so, you can apply in advance for the Denmark Schengen Visa for Citizens of Ecuador.
Applying in advance means that, regardless your trip is scheduled a few months ahead, you can send your application for the Schengen visa today. Once you apply, iVisa.com is in charge of looking for the best date to process your application. You can be sure our experienced team will get optimal results.
Start filling out the online form now!
Frequently Asked Questions
What types of visas can I apply for?
Citizens from Ecuador can apply for the following types of visa: Denmark visa for Business purposes, for Medical purposes, for Sports, Cultural or Religious purposes, for Study/ Training purposes, and Tourism purposes.
Authorities determine the validity of your visa according to each person's profile. It can be valid for a single-entry, double-entry, or multiple entries.
The most common type is the single entry visa. Travelers must obtain a single or a double entry visa before applying for a Multiple entry visa. The multiple entry visa is granted for 1 year, 3 years, or 5 years depending on the behavior and activities performed during previous visits.
To start processing your application for the Denmark Schengen visa for Citizens of Ecuador, you can access the online form.
What is the importance of the 90/180 rule?
A big percentage of the evaluation for a new Schengen visa depends on following the 90/180 rule. Foreign travelers are allowed to stay inside Denmark, therefore the Schengen zone for a max of 90 days within a period of 180 days.
To receive more information about the 90/180 rule and how it may affect the application for the Denmark Schengen visa for Citizens of Ecuador, we invite you to contact the customer service from iVisa.com.
Has Denmark established restrictions due to coronavirus?
Yes. Denmark has imposed an entry ban on foreign citizens due to coronavirus. However, during the last months of 2020, some categories of travelers were authorized to enter Denmark. Also, the ban was lifted for a few countries after the improvement of the health situation.
Foreign visitors can enter Denmark in the following cases:
They are active students or trainees in a certified institution.
They are working in Denmark or are attending a critical business meeting.
They are related to a Danish national resident: parents, child, wife/husband.
For all cases, travelers must provide certification and proof of their status to enter the Danish borders. It is also necessary to present a certificate with a negative COVID-19 result, issued during the last 72 hours.
The customer service from iVisa.com is ready to assist you 24/7 with this or any other question about the Denmark Schengen visa for Citizens of Ecuador.
What Documents and information are necessary to apply for the Belgium Schengen visa?
Passport and previous visas copies: You should attach a copy of your valid passport (three blank pages must be available for stamping). The remaining validity must be at least 180 days from the date of arrival. It is also important to include a copy of every previous visa.
Passport Photo: Passport size picture, white background. Ensure your photos are government compliant, access the photo tool from iVisa.com.
Certification letter: Include a letter explaining the purpose of your trip. It may be from your employer, your business contact in Denmark, the school you will be attending, or a family/friend you will be visiting.
Flight tickets: Travelers must present a flight itinerary. Entry and exit dates. It is recommended to wait for the visa approval before buying tickets.
Bank supports: Ecuador citizens must demonstrate sufficient financial means to cover the stay in Denmark.
Travel Medical assistance: Health insurance for up to €30,000. Coverage within Denmark and the Schengen zone.
Proof of accommodation: hotel reservation or a place to stay during your whole visit to Denmark. Travelers must provide the address to authorities.
Payment method: Choose preferred payment method: Debit/Credit card, PayPal.
Remember, you can start your application for the Denmark Schengen visa for Citizens of Ecuador anytime with the online form developed by iVisa.com. If you have doubts about how to fill the form, please contact our customer service.
What are the fees to apply for the Schengen visa?
iVisa.com offers three options to process your application for the Denmark Schengen visa for Citizens of Ecuador:
Standard Processing service: A good processing option within average times.
Rush Processing Option: Looking for faster results?. Get a short time response for a higher fee.
Super Rush Processing Option: Process your application in a few days. Pay a high fee.
Is iVisa.com a safe service?
iVisa.com has earned a solid reputation thanks to its high-quality service. A strong security system the information provided by every user during the application.
Services provided by iVisa.com are rated with 5 stars. Feel free to explore the positive reviews posted by many satisfied users.
Can I ask for more information about the Schengen visa?
At iVisa.com's blog, you can find hundreds of articles about the Schengen visa. Access them by clicking here. Solve your queries about the Denmark Schengen visa for Citizens of Ecuador with the customer service from iVisa.com. Our agents are available 24/7.