The Schengen visa is mandatory for Gambia passport holders. Entering Denmark is only possible after getting this document.
Travelers can apply online for the Denmark Schengen Visa for Citizens of Gambia with iVisa.com.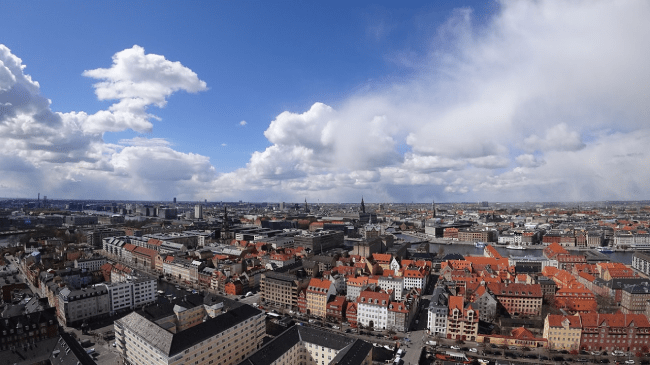 Start filling out the application form!
New conditions must be considered before traveling due to the world pandemic. iVisa.com is constantly updating information about the requirements and alternatives to help travelers get their documents.
Find what you need to apply for the Denmark Schengen Visa for Citizens of Gambia in this article.
How can I apply for the Denmark Schengen visa with iVisa.com?
To process your application, you only need to follow a few steps:
Visit the application page. and start filling out the online form.
Type in the information.
Choose a processing speed.
Receive feedback from our expert team.
Apply changes (if applicable).
Get your Denmark Schengen visa (time will depend on the selected processing speed)..
Print your visa.
What means to apply in advance for a Schengen visa?
Applying in advance means you can send your application now regardless your trip is a few months ahead.
By taking this option, iVisa.com can select the right moment to process your application ensuring the best results. Be aware, the validity of your visa is guaranteed for the duration of your trip.
Frequently Asked Questions
What are the restrictions to enter Denmark?
Most countries and travelers (even from the EU) are banned from entering Denmark from March 2020. By the end of the year, restrictions were relaxed for some countries and travel categories.
Authorized countries are:
Australia, Japan, New Zealand, Singapore, South Korea, Thailand and Uruguay.
Authorized travelers are:
Workers in Denmark.
Those attending a business meeting.
Students enrolled in an educational institution.
Wife/husband, parents, child of a Danish resident. (Provide proof of the relationship).
Travelers must provide relevant documentation according to the category they belong. At the border control in Denmark, travelers must provide with no exemptions a certificate with a negative COVID-19 result issued in the last 72 hours.
Do you need to check if nationals from your country are authorized to enter Denmark? Our customer service agents are ready to make clear this point for you.
How long Can I stay in Denmark?
Foreign visitors are authorized to stay in Denmark for 90 days within a period of 180 days. This is called the 90/180 rule.
Apply now for the Denmark Schengen visa for Citizens of Gambia.
How long will my Denmark Schengen visa be valid?
A visa can be valid for a single-entry, double-entry, or multiple entries and could go from a few months to 5 years
start your application for the Denmark Schengen visa for Citizens of Gambia.
What documents/information do I need to apply for the Denmark Schengen visa?
Certification letter: A letter stating the purpose of your trip is definitive. It must be signed by your business contact, your employer, or the family/friend who is inviting you to visit Denmark.
Valid Passport: A copy of your valid passport (two blank pages available for stamping). Check remaining validity, it must be at least 180 days after the arrival in Denmark.
Previous visas: If you still have your expired visas, it would be a good idea to include them with your application.
Passport Photo: Two white background passport size pictures. The photo tool from iVisa.com analyzes your photos to make them government compliant.
Flight itinerary: Presenting flight tickets to authorities proves you have a way out of the country.
Bank supports: You should demonstrate enough financial means to cover the expenses during your stay in Denmark.
Medical assistance: Health insurance to cover possible expenses in Denmark. (Mandatory)
Hotel Reservation: Proof of accommodation during your stay in Denmark.
Payment method: Select your preferred payment method: Debit/Credit card, PayPal.
Getting your Denmark Schengen visa for Citizens of Gambia is easier with the online form designed by iVisa.com.
What are the prices to apply for the Schengen visa?
Standard Processing: An affordable option to process your application.
Rush Processing: Faster response, higher price.
Super Rush Processing: The highest fee, gets an almost immediate response.
Is iVisa.com a trustable service to process my documents?
iVisa.com has gained the trust of users with amazing results and a high-quality service. We can proudly say we are the best at what we do.
Please, do not trust our word, visit the user's comments section to read about what iVisa.com has done for millions of satisfied customers.
Where can I get more info about the Denmark Schengen visa?
You can always count on iVisa.com to solve your queries.
Our customer service agents are available 24/7 to assist you and guide you through the application for the Denmark Schengen visa for Citizens of Gambia.