Bornholm, an island in the Baltic Sea closer to the shores of Poland and Sweden than Denmark, is known for its specialties and artworks, particularly glass and earthenware. The island is home to a few towns with beautiful windmills and a few middle-age temples, four of which are round. The island, involved by the Germans in World War II and later by the Soviets, is noted for its remarkable view from rough ocean precipices and backwoods to verdant valleys and seashores.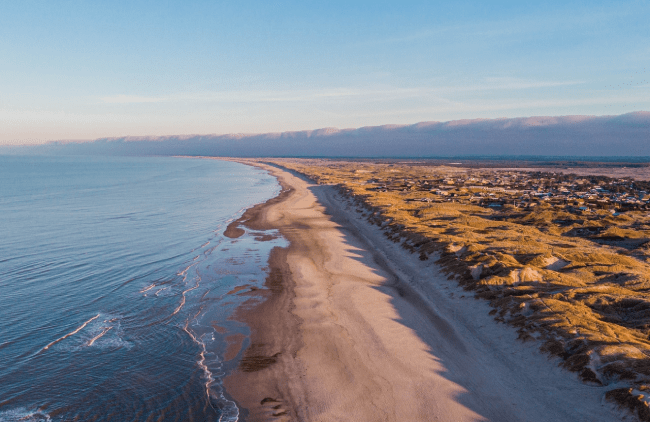 Traveling to a foreign country requires a lot of crucial consideration. One of the aspects you have to think about is that you may need a visa before departure. When going to Denmark, keep in mind that Denmark is a Schengen Area country, so if you do need a visa, you have to apply for a Denmark Schengen Visa.
You should take a look at the answers to the most frequently asked questions below if you wish to know more about the Denmark Schengen Visa for citizens of India.
Frequently Asked Questions
HOW CAN I APPLY FOR A DENMARK SCHENGEN VISA?
For citizens of India to apply for a Denmark Schengen Visa, you should have two passport-sized photos and should have recently taken photos, you should have a valid passport and other relevant travel documents. Then you should be also in possession of travel and medical insurance, and you should also state the purpose of your visit and provide proof of your accommodation. You can either go to the Denmark embassy and complete the application process, or you could complete the process online in a much faster and secure way through iVisa.com.
WHAT ARE THE STEPS INVOLVED IN APPLYING FOR A DENMARK SCHENGEN VISA?
Choose the type of Denmark Schengen Visa you need.
You should have all the documents required for the Denmark Schengen Visa for citizens of India.
Take an appointment in the embassy or consulate or a Visa application center in your native country that is accredited by Denmark.
Then attend the interview and wait for your Visa to be approved.
For a much easier solution, choose iVisa.com and complete the visa application process as soon as possible.
HOW CAN IVISA.COM HELP ME WITH THE DENMARK SCHENGEN VISA?
We can help you by providing a completed application form. All you need to do is give us general information about yourself, a few other personal details, and your trip, as well as a few documents. Based on everything you provide us with, we will send you a completed application form that is ready for submission at the embassy. Moreover, we will coordinate the interview for you and send a preparation guide for you to use in the process of preparing for the Denmark Schengen Visa for citizens of India.
WHAT DO I NEED FOR A SUCCESSFUL APPLICATION PROCESS?
The process of getting a Denmark Schengen Visa is not a challenge for most people. However, you have to make sure that you have at hand the following documents, necessities, and information:
Passport: it has to be valid for another 6 months from arrival and include at least 3 blank pages for the stamps
Airline confirmation: both outbound and inbound flight ticket confirmations
Accommodation details: a hotel booking confirmation, an Airbnb receipt, or anything else that proves you have a place to stay while in Denmark
Proof of sufficient funds: according to Denmark's visa policy, you ought to have at least €45 per day. You can use cash, credit cards, and cheques. In other Schengen Area countries, that amount can be lower or higher
E-mail address: the document you apply for online is sent via email in PDF format.
Means of online payment: credit and debit cards or PayPal.
DO I HAVE TO WAIT LONG FOR MY COMPLETED APPLICATION FORM TO ARRIVE?
That is entirely up to you, but the waiting period does not have to belong. That is because iVisa.com gives you three options when it comes to the processing speed of your online application. As a result, you can choose the one that makes the most sense for you. Here is what you can opt for:
Standard processing: your application form comes with the lowest cost but with the highest waiting period among all the three options
Rush processing: you have to wait a little less than the Standard processing for your completed application form
Super Rush processing: it takes the lowest time period for your completed application, but comes with the highest fee
FOR HOW LONG WILL I BE ABLE TO STAY IN DENMARK WITH A SCHENGEN VISA?
You can stay in Denmark with a Schengen Visa based on the type of Visa you are having that is issued to you by the embassy or consulate. The most common type of Schengen Visa issued is the short-stay Visa and you will be able to stay for 90 days during the 180 days.
If you need more information on Denmark Schengen visa validity for citizens of India, then follow this link to visit iVisa.com's webpage.
IS IVISA.COM RELIABLE TO APPLY FOR THE SCHENGEN VISA?
Yes, iVisa.com is safe and reliable to apply. It is a highly experienced and reputed firm backed up by enhanced security software. There is no need for any worries in applying for a Denmark Schengen Visa with iVisa.com as our team of experts will take care of all the necessities.
WHAT WILL I DO IF I NEED FURTHER HELP TO COMPLETE THE APPLICATION PROCESS?
If you are having any doubts or if you need any further assistance, you are free to contact us. Our customer care agents are at your service 24/7. Our agents will check the details that you have provided in the application form and if there is any problem you will be informed to provide further details. Click this link to know more about the Denmark Schengen visa for citizens of India.