Despite going through the visa application process, there are still millions of eligible applicants from third-countries such as Malawi passport holders who are willing to apply for the Schengen Visa in order to be granted entry into the region. This is because the region has the world's most traveled countries like Denmark, the happiest nation in the world.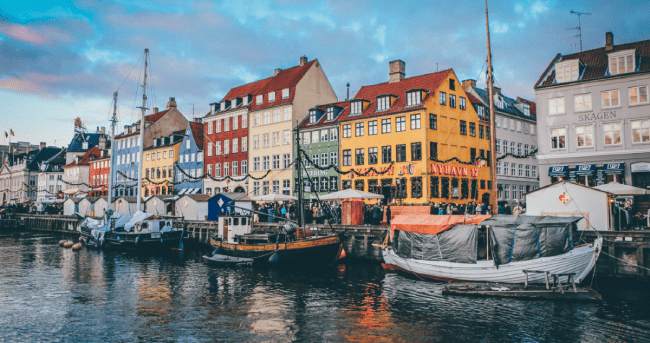 Aside from that, applicants with an approved visa such as the Denmark Schengen Visa for Citizens of Malawi can also travel to the rest of the Schengen states which are the following: Poland, Austria, Czech Republic, Slovenia, Estonia, Sweden, France, Greece, Hungary, Malta, Iceland, Lithuania, Latvia, Liechtenstein, Luxembourg, Italy, Netherlands, Germany, Norway, Portugal, Belgium, Slovakia, Finland, Spain, and Switzerland. These countries are in fact bucket lists of travelers planning a European trip.
Excited to get yours? Go ahead and apply using iVisa.com for a quick and easy application.
Frequently Asked Questions
Can you explain what the Schengen Visa is for?
The Schengen Visa is a required travel document for third-country tourists like citizens of Malawi. This way, Schengen immigration authorities could check the credentials of all applicants before granting them entry into the region.
This is part of security protocols designed to keep the Schengen Area as a safe travel environment both for tourists and residents. However, this shouldn't discourage applicants from applying because aside from gaining access to the beautiful Schengen states, the application is simple and straightforward especially when you apply through iVisa.com.
If you are looking for a complete walkthrough of the application process, apply for your Denmark Schengen Visa for Citizens of Malawi here.
What are the documents that I will need to prepare when applying for a Schengen Visa?
Applicants must prepare the following documents when applying for a Denmark Schengen Visa for Citizens of Malawi:
The Schengen Visa application form: completely filled out and signed.
A valid passport: with an at least 3-months validity after the day of your departure in the Schengen area. Must contain at least 2 empty pages and is issued within the last 10 years.
A travel insurance policy: with a minimum coverage of €30,000 indicating the dates of arrival and departure and that the scope of your coverage is the Schengen territory.
A proof of accommodation to show that you have planned out your stay. A hotel booking/rental agreement or a letter from a host will do.
A roundtrip ticket or a flight itinerary: you must show your intent to return to your country of residence at the end of your trip.
A bank statement or a sponsorship letter accompanied by the sponsor's bank statement: You must prove that you are financially capable of supporting yourself during the entire trip. The bank statement must be at least the last 3 months.
Apply for your Denmark Schengen Visa for Citizens of Malawi through iVisa.com to ensure the completeness and accuracy of your documents.
How can I be sure that iVisa.com has the correct information about the Schengen Visa?
We pride ourselves on having the latest information and updates about the Schengen Visa and other travel documents that we provide for our customers. We employ a team of visa specialists with the knowledge base and years of experience working with Immigration authorities to make sure that every travel document application is a success.
On top of that, we provide 24/7 customer service to travelers who need answers to whatever questions they may have. All you have to do is visit our website and look for our chat feature if you want to speak to an agent in real-time. You may also send us a message through email at help@ivisa.com
How will you keep my information safe from security threats?
Our website is equipped with the best software protection program that will keep unauthorized access from getting any information and to guarantee your data privacy.
Start filling out your application form now!