Take your road trip to a whole new level when you drive across the Öresund Bridge, a 16 kilometer-long combined rail and road bridge in Denmark. Seeing this engineering marvel is something you wouldn't want to miss out on when you are planning for your next European trip.
Aside from the fascinating story of how it was built and how the bridge transitions seamlessly into an underwater tunnel, you will be driving on the most scenic view ever.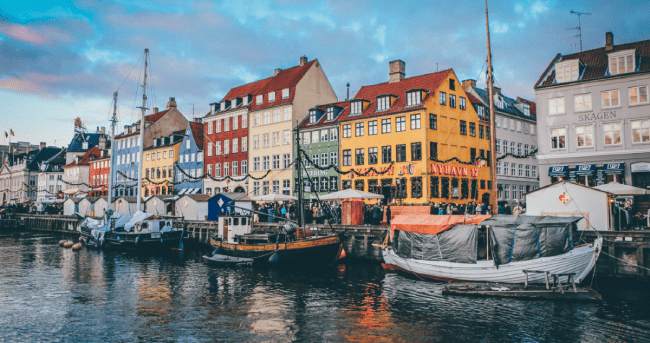 However, before anything else, you must know that as much as the Schengen authorities would love to welcome tourists, they want to make sure that their region is safe from threats in order to protect their residents and their structures such as the Öresund Bridge.
This is why they require certain nationalities, specifically third-country passport holders, to apply for a Schengen Visa before being granted free movement within the Schengen zone.
If you are a citizen from Mali, head to our iVisa.com and apply for a Denmark Schengen Visa for Citizens of Mali to go to Denmark.
Frequently Asked Questions
I have a Mali passport, do I need a Schengen Visa to visit Denmark?
Citizens from Mali must apply for Denmark Schengen Visa for Citizens of Mali to be authorized to enter the Schengen states. Once approved, Mali citizens can enter Denmark and the rest of the countries in the region and stay there for up to 90 days within a 180-day period.
Apply for your Schengen Visa using your Mali passport at iVisa.com.
Do I need to provide a confirmed flight ticket when applying for the Schengen Visa?
A copy of your roundtrip ticket is a mandatory document when applying for a Schengen Visa such as the Denmark Schengen Visa for Citizens of Mali. However, the Schengen authorities understand that some applicants wouldn't want to waste money on a flight ticket they are not 100% sure on using.
So as an alternative, they accept a flight itinerary as well just as long as you indicate your arrival and departure date and your intent to return to your country of residence after your trip.
Talk to one of our customer service representatives if you need more information about this document.
What document should I provide if I will stay with a friend?
One of the documents required from applicants of the Denmark Schengen Visa for Citizens of Mali is a proof of accommodation. If the applicants plan to stay in a friend's place, he needs to ask his host a letter of invitation confirming that he will be staying in his place during his entire trip in the region.
The letter must be signed by the host and must be accompanied by his ID with his complete address in the country.
If you need help with this document, visit our website and look for our chat feature to speak to an agent.
When is the best time to start my Schengen Visa application?
Eligible applicants are encouraged to apply at least 15 working days before their arrival date to the Schengen territory. However, there will be instances where you will be asked for additional documents for further checking.
Hence, the ideal time to submit an application is at least 30-60 days before your travel date.
Apply for your Denmark Schengen Visa for Citizens of Mali on time and successfully at iVisa.com.
Would it be best if I apply for my Schengen Visa at iVisa.com?
Our people are the best in this industry. Aside from their years of experience working with the consulates and immigration authorities, they know how to take care of our clients.
From providing answers to your inquiries to making sure you have everything you need before you start your trip, we are always there for you. In addition, we have the best security protocols that will safeguard your information.
Want to hear about our client's experience? Read their testimonials.
What's the best way to contact you?
You should use the chat app for immediate response or send us an email at help@ivisa.com. We will respond to your message as soon as possible.