It is wiser to spend money on experiences rather than material things. This is the reason why people travel. Hence, choosing the right country to visit is an important task for tourists. If you are looking for a unique travel experience, you should consider the Schengen zone.
It consists of 26 beautiful countries. Among them is Denmark, where tourists could do a lot of things such as going to museum visits, beer tasting, biking around the city, and a chance to visit renaissance castles. All of these give tourists a one of a kind travel experience only Denmark could offer.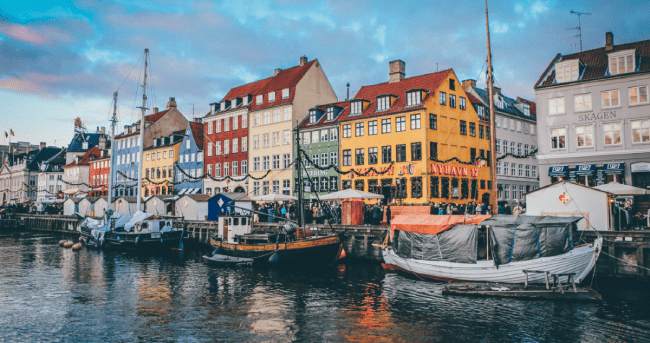 On top of that, Schengen authorities made sure that their territory is a safe place to visit. As a security measure, they require certain visitors, such as citizens of Mauritania, to apply for a Schengen Visa like the Denmark Schengen Visa for Citizens of Mauritiana if they wish to explore Denmark and the rest of the Schengen nations.
Consider applying for a Schengen Visa. All you have to do is to fill out an application form and iVisa.com will take care of the rest.
Frequently Asked Questions
Why do I need to apply for a Schengen Visa?
While there are citizens who are visa-exempt when entering Schengen territory, there are those who must go through the visa application process before enjoying an unrestricted travel movement in the region.
Specifically, tourists from a third-world country are required to apply for a Schengen Visa when planning a trip in the Schengen zone.
This security measure is a way for the authorities of the Schengen States to assess each and every applicant by knowing the purpose of their travel in the Schengen zone. In the same way, it will prevent any person posing as a threat from entering the region.
To check if you need a Denmark Schengen Visa for Citizens of Mauritiana, try our eligibility checker.
How long will I be permitted to stay in Denmark using the Schengen Visa?
Regardless of the number of entries the visa permits, holders of a Denmark Schengen Visa for Citizens of Mauritiana are allowed to stay for an aggregate of 90 days which are totaled within a consecutive 180 day period in Denmark and the other Schengen countries.
If they wish to enter the region for a vacation or a business trip, eligible applicants must apply for the Uniform Schengen Visa under Category C documents.
On the other hand, the USV has another category which is the Airport Transit Visa or Category "A". This visa is applicable to those who will only need to pass through the international zone of a Schengen country airport with a flight coming from a non-Schengen country. Holders of this visa are not allowed to have an overnight stay or to leave the airport.
Let us know the reason for your travel and we will help you get your Denmark Schengen Visa for Citizens of Mauritiana trouble-free. Talk to one of our agents if you have any questions or concerns.
How can iVisa.com make my application for a Schengen Visa easy?
As much as possible, travelers want to skip the visa application process because they don't want to deal with the embassy. Our company understands the stress this may cause to some tourists. This is why we are here.
Our team of visa specialists will provide you a step-by-step walkthrough of the application process. On top of that, it is part of our duty to deal with the consulates so you wouldn't have to. All you have to do is to completely fill out an application form, provide the necessary documents, and show up for your interview. We will take care of all the hard work for you.
Lastly, we keep your information safe by installing the best software protection program.
For a stress-free visa application process, click here.
What is the best way to reach you?
Send your inquiries at help@ivisa.com or use our live chat for an immediate response.