Museums and art galleries are wonderful places to recharge, especially if you need a breath of inspiration. Not only does it improve one's critical thinking but it changes how you see the world. This is because every piece of art has a unique story to tell. Studying them means understanding not only the mind of its creator but his emotions as well.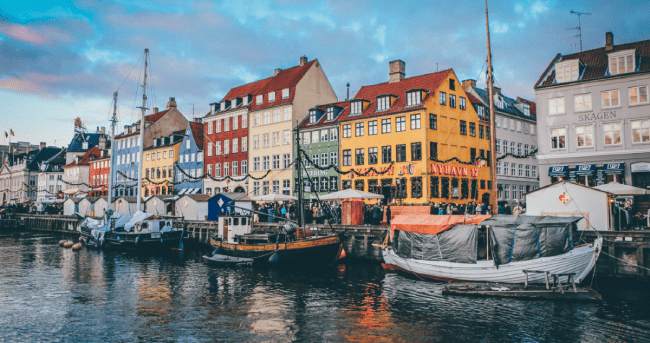 If you are planning for a cultural trip, try visiting the National Museum of Denmark to gain insights into Danish society, history, and culture. Consider taking a side trip to Ny Carlsberg Glyptotek where ancient artifacts from the beginning of the history of Ancient Greece and the Roman Empire are displayed.
However, you have to know that Denmark is one of the countries in the Schengen zone that require citizens from developing countries such as Mongolia to get a Schengen Visa before granting them entry to the country and the rest of the region.
Planning a trip to Denmark using your Mongolian passport? Apply for your Denmark Schengen Visa for Citizens of MONGOLIA at iVisa.com.
Frequently Asked Questions
Why do citizens from Mongolia need a Schengen Visa?
Certain countries like Denmark have visa restrictions in order to check the credibility of visitors coming in and out of its territory. This is a way for the Schengen Authorities to prevent criminal activities. Requesting travelers from Mongolia to apply for a Schengen Visa will allow them to deny entry to visitors who pose a security threat.
However, please be aware that the Schengen Visa application is an easy task, and iVisa.com will make the entire application process even easier.
Simply go to the application page fill out the form with your personal information, and provide the necessary documents needed for your Denmark Schengen Visa for Citizens of MONGOLIA.
I heard they require specific documents from employees, what are those?
Aside from the general documents required by the Schengen authorities to eligible applicants, they require employees to submit the following specific documents:
An employment contract or Certificate of Employment.
A copy of your bank statement for the last 6 months.
A letter from your employer granting you permission to take a leave of absence.
Income Tax Return (ITR) form or Certificate of Income Tax deducted at the source of salary.
If you need help with the documents, our customer service representatives are always pleased to help you.
What are the options for visa processing times?
Standard process: Gets you the Denmark Schengen Visa for Citizens of MONGOLIA with the slowest processing time. It also costs the least among the three options.
Rush process: You will get the visa quicker and costs more than the Standard option.
Super Rush process: This option is the most expensive but the visa will be available earlier than the other two options.
Ready for your trip? Get your visa now!
How many days can I stay in Denmark using the Schengen Visa?
Regardless of the type and validity of the visa, the Schengen Visa grants travelers with an approved visa an aggregated 90 days duration of stay within a 180-day period. Travelers are encouraged to strictly adhere to the 90/180 rule on the duration of stay to avoid penalties like deportation or being permanently banned from entering the region.
How many times can I enter the Schengen Area with my visa?
The number of times you are allowed to enter would depend on the type of visa that you have applied for. There are three types based on the number of entries allowed when applying for a Denmark Schengen Visa for Citizens of MONGOLIA:
Single entry - holders of this visa are allowed to enter only once.
Dual entry - anyone who has this visa can enter the region twice before the visa loses its validity.
Multiple entries - holders of this visa are permitted multiple entries into Schengen territory. Only those applicants who have obtained a single or double-entry previously are allowed to apply for this type of visa.
To learn more, visit iVisa.com or talk to one of our representatives via chat. You can also email us your queries at help@ivisa.com.
How can I be sure my information is safe with iVisa.com?
Our website uses security software that is intended to protect customer information from all forms of threats to data privacy. Thousands of travelers trust our services not only because we guarantee their information privacy but we help them obtain their visas and other travel documents successfully.
To learn about our previous client's experience with iVisa.com, read their testimonials here.