If you believe that the journey is more important than the destination, then you must be a tourist who loves cycling. And if you are, consider biking through the scenic routes of Denmark, where you will meet some of the happiest people on earth during your stops. Danish cycling culture has existed for hundreds of years. In fact, there are cycle superhighways in most urban cities like Copahengen, places where your safety is guaranteed so you could enjoy the blissful sensations you can only get by traveling by bicycle. Get started with iVisa.com!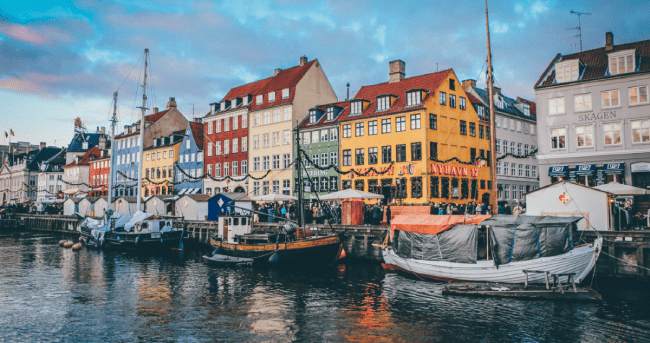 Before taking that journey though, it is important for you to know that some tourists are required to apply for a Schengen Visa in order to visit Denmark and the other Schengen states. For instance, citizens of Morocco must obtain a Denmark Schengen Visa for Citizens of MOROCCO before being granted entry by Schengen authorities.
If you are ready to take a journey by bicycle, the quickest and simplest way to apply for your Schengen Visa is through iVisa.com.
Frequently Asked Questions
Why do the Schengen Authorities require Morrocans a Schengen Visa?
Schengen authorities require citizens from third-countries like Morocco to obtain a Schengen Visa before granting them entry in a Schengen country like Denmark. Since the Schengen Area is one of the most traveled areas in the world, it is very important for them to check and monitor tourists coming in and out of their territory. This system requires travelers to undergo the visa application process which will give immigration officers the opportunity to deny visitors posing any forms of security risk to the country, thereby making the Schengen state a safe environment for travel.
If you want to learn more about the Schengen visa and how to obtain your Denmark Schengen Visa for Citizens of MOROCCO, visit iVisa.com for more helpful insights or continue reading.
What are the documents required to apply for a Schengen Visa?
The following are the basic requirements that you will need to provide during your Denmark Schengen Visa for Citizens of MOROCCO application:
A scanned copy of your passport - with at least three months validity from the time you exit Schengen territory. Note: A copy of your old passport is required if you have already obtained a Schengen Visa in the past.
A completely filled out and signed Schengen Visa application form
One of the following proof of accommodation: a hotel booking, a rental agreement, or a letter of invitation from a friend or relative.
Either of the following proof of financial means: a copy of your bank statement in the last 6 months or a sponsorship letter along with the sponsor's bank statement in the last 6 months.
A round-trip ticket or a travel itinerary that will prove your intention of returning to your home country.
A travel insurance policy - with a minimum medical coverage amounting to 30,000 Euros and the indicated scope of coverage is the Schengen territory .
Apply at iVisa.com to make sure of the completeness and accuracy of your documents.
Do I have to wait months to get my Schengen visa?
You only need to wait for weeks for your visa. How many depends on which option you choose.
Standard: The visa processing with the slowest time frame. This is also the least expensive option you will get.
Rush: Costs a bit more than Standard processing but you will get the visa earlier.
Super rush: Costs the most but the visa is processed in the quickest time possible. Perfect for those in a rush for their visa.
Need a Denmark Schengen Visa for Citizens of MOROCCO? Get started here.
How long can I stay in Denmark using my Schengen Visa?
Usually, the Schengen authorities will indicate the duration of your stay on your visa sticker. However, in most cases, holders of the Denmark Schengen Visa for Citizens of MOROCCO will be given a total of 90 days of stay within a 180-day period. It is essential that they leave the region on or before the last day they are permitted to stay.
Let us know about your travel plan so we can help you apply for the most suitable Schengen Visa. for your trip.
Is iVisa.com my best option?
iVisa.com has been the traveler's top choice when looking for a document service provider. This is because we have already helped thousands of tourists around the globe get their visas and other travel documents successfully. On top of that, our client's data privacy is guaranteed by a top-notch software protection program.
Speak to one of our customer support through chat or send us a message at help@ivisa.com