Among the 26 Schengen countries is Denmark, and just like the rest, it has a lot of stunning views with a rich culture and history waiting to be explored. This is the reason why even though certain travelers like Mozambique tourists need a Schengen Visa to go there, they are still more than happy to go through the visa application process.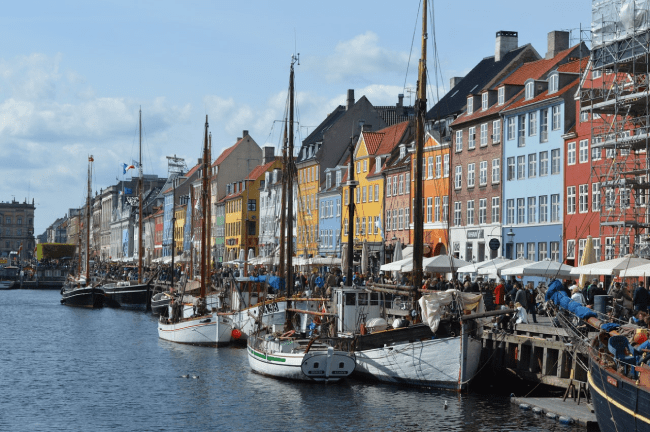 After all, the visa restrictions of the Schengen states is a security measure to keep the territory safe from various security breaches. Hence, keeping the region a safe environment for travel that will benefit both tourists and its residents. In addition, the visa application process shouldn't bother travelers at all because it was made to be easy and straightforward especially when you apply through iVisa.com where you will be given a step-by-step walkthrough of the application process.
Start filling out your application form] now to get your Denmark Schengen Visa for Citizens of MOZAMBIQUE.
Frequently Asked Questions
How does applying for a Schengen Visa keep the territory safe from security threats?
By requiring certain visitors like tourists from Mozambique to apply for a Schengen Visa, the Schengen authorities will be able to decide on who to allow or deny entry into the region by checking the applicant's details. Applicants are asked to fill out an application form with their personal information. The authorities will then counter check the data against various security databases to determine if an applicant is a threat to the security of the zone or not. Hence, preventing potential visitors from entering the territory.
Wouldn't it be nice to travel to a place where your security is guaranteed? Apply now at iVisa.com and take the easiest application you'll ever have.
What Schengen Visa should I apply for if I'm going to take a vacation to Denmark?
Travelers who are planning to visit Denmark for holiday must apply for the Category C Uniform Schengen Visa. This is the most commonly issued visa for those visiting a Schengen country for vacation. The same visa will grant you a total of 90 days which is counted within a span of 180 consecutive days.
Apply for your Denmark Schengen Visa for Citizens of MOZAMBIQUE at iVisa.com and we will make sure you'll get your visa on time.
How many countries am I allowed to visit using the same visa?
What's good about getting a Schengen Visa such as the Denmark Schengen Visa for Citizens of MOZAMBIQUE is that it will allow you to visit not only Denmark but all of the 26 most traveled countries in the world using only a single travel document. Hence, making your application worthwhile. The only thing you have to remember is to stick with the 90/180 Schengen Visa rule where you must not exceed the allowable stay of 90 days within a period of 180 days.
Want to learn more? Talk to one of our customer service representatives for some helpful insights about Denmark Schengen Visa for Citizens of MOZAMBIQUE.
Do I have to wait long for my Schengen visa?
That depends on which processing option you choose. Here are the three available options:
Standard processing: Has the lowest cost and is the most affordable option. The processing time is the slowest of the three.
Rush processing: You will be charged more than standard but you will get the visa earlier.
Super rush processing: The most expensive option for you but the visa is delivered the earliest.
Getting ready to pick up the Denmark Schengen Visa for Citizens of MOZAMBIQUE? Start applying here.
Where do I go if I need more information about the Schengen Visa?
We are just a click away if you need to know everything about the Schengen Visa as well as your other travel needs. We have the best people in the industry ready to provide you with all of the information you need when applying for your Denmark Schengen Visa for Citizens of MOZAMBIQUE. Our customer-friendly agents are available 24/7 via live chat or you can send us a message at help@ivisa.com. We will reply to your email as soon as possible.
How can iVisa.com guarantee my data privacy?
iVisa.com is using the best software protection program to keep your information safe from any security breaches. Our previous clients have trusted us for 7 years not only in keeping their personal data safe but in delivering their visas and other travel documents successfully.
Go ahead and try it yourself today. Apply for your Denmark Schengen Visa for Citizens of MOZAMBIQUE now!.