Travelers consider a lot of factors when planning a trip. Aside from choosing a travel destination that will give them a one in a million experience, the most important thing a tourist will consider is an environment safe for travel especially for those who will be going on a trip with the whole family. If safety is your top priority, then the Schengen zone is an excellent choice.
The security and welfare of the whole family are guaranteed in the Schengen area. This is because the Schengen authorities have put a security measure in place. By requiring citizens like Nauru tourists to undergo the Schengen Visa application process, they will be able to identify travelers that may pose a security threat to the country or the region. Hence, preventing any criminal activities to happen within the area.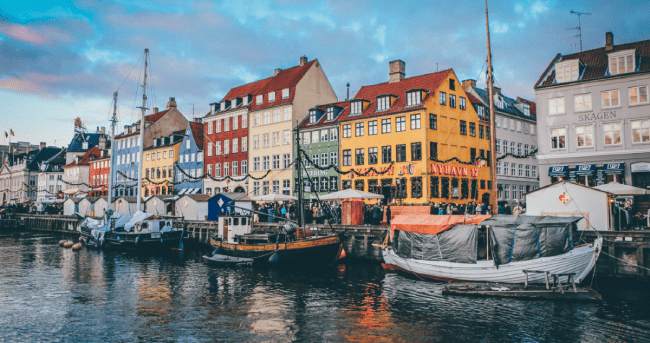 So if you hold a Nauru passport who wish to visit Denmark, apply for a Denmark Schengen Visa for Citizens of NAURU first at iVisa.com.
Frequently Asked Questions
Who needs a Schengen Visa?
Citizens from a third-country such as Nauru must obtain a Schengen Visa in order to be granted unrestricted travel movement within the Schengen zone. However, there is no reason to be disappointed because once approved, a Schengen Visa such as the Denmark Schengen Visa for Citizens of NAURU will allow you to visit not only Denmark but 25 other countries within the Schengen Area the most stunning natural landscapes and above all, the safest places to visit.
What are you waiting for? Start filling out your application now.
How can I have the visa as early as possible?
You can choose among the three options available at iVisa.com. The options for the Denmark Schengen Visa for Citizens of NAURU are as follows:
Standard Option: The most affordable but this option has the slowest processing time.
Rush Option: The visa is processed faster but it costs more than the standard process.
Super Rush Option: Perfect for those who don't have enough time. The document will be available in the quickest time possible.
Avoid the rush. Start your application now!
Do I also need to apply for a Schengen Visa for my children?
Every applicant must apply for a Schengen Visa regardless of age. However, applicants under 18 years old are required to submit additional documents which are the following:
A scanned copy of the minor's birth certificate
A completely filled out Schengen Visa Application form signed by both parents or legal guardians
A family court order, in case only one of the parents has full custody over the minor
A copy of the parent's ID or passports
A notarized parental authorization signed by both parents or legal guardians in case the minor will be traveling by himself.
Apply for the Denmark Schengen Visa for Citizens of NAURU for the whole family at iVisa.com for a hassle-free application.
My child has no bank statement account, are there any alternative documents to pass to prove his financial capability?
In the absence of a bank statement account which is one of the mandatory documents when applying for your Denmark Schengen Visa for Citizens of NAURU application, you must provide a sponsorship letter indicating that your sponsor will take care of your expenses during your entire trip in Denmark or the Schengen. Along with the sponsorship letter, you must also submit your sponsor's bank statement account in the last 6 months to show that he is financially equipped to sponsor the applicant.
If you need assistance with this document, talk to one of our agents for some tips.
Why should I choose iVisa.com to do our Schengen Visa application?
iVisa.com has the best people in the travel industry especially when it comes to obtaining visas and other travel documents. Our visa specialists have the knowledge base and experience working with the immigration authorities and consulates. They can easily identify what will work best for clients whose application needs special attention. We understand that applying for a Denmark Schengen Visa for Citizens of NAURU could be difficult at times, but you wouldn't have to worry about that because we will take care of it for you. In addition, your information is safe from unauthorized access with our security protocols.
Read what our clients say about us. Click here.
How can I speak with a customer service representative to follow-up on the status of my application?
Simply visit our website and look for the chat feature to reach our customer support. You may also send us your inquiries at help@ivisa.com.
For more information about Schengen Visa, visit our website.