Traveling is an escape from your normal routine in life, and sometimes we are only granted 15 days of vacation leave by our employers every year. So to make your personal holiday worthwhile, you should consider traveling to Denmark for a complete change of scenery and atmosphere. You will surely be welcomed by friendly faces wherever you go. That is because the Danes are known as the happiest people in the world. In addition to that, they are not accustomed to a fast-paced life so they know how to chill. By meeting them in person, you can also adopt those laidback traits and you already know how to take it slow sometimes when you get back home.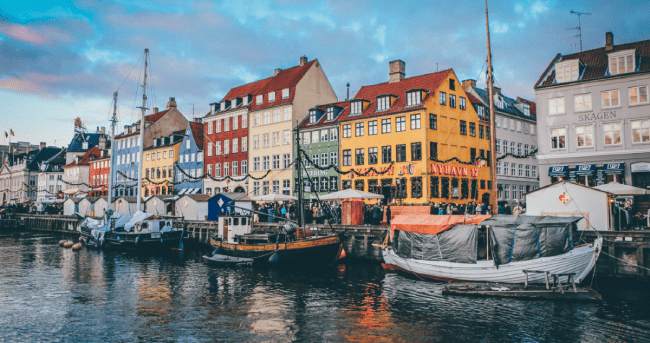 With that said, you still need to find out if you need a Schengen Visa before planning that trip to Denmark. It's because Schengen authorities require some travelers such as Niger tourists to obtain a Schengen Visa before they are permitted to enter the Schengen Area. In other words, if you hold a passport from Niger and you wish to visit Denmark, you need to apply for a Denmark Schengen Visa for Citizens of NIGER first before enjoying the free movement privileges.
Frequently Asked Questions
What is a Schengen Visa for?
A Schengen Visa is a mandatory travel document needed by certain nationalities in order to gain access to a country. The Schengen authorities have put this system in place to promote a safe travel environment. By requiring citizens from third-countries such as tourists from Nigeria to fill out a Schengen Visa application form and submit specific documents, it will help them determine the applicant's reason for entering the country. In addition, it will allow them to deny travelers who they consider as a danger to the safety of their citizens.
To get started with your Denmark Schengen Visa for Citizens of NIGER application, click here.
Are there additional documents required when applying for a Schengen Visa from employees taking a vacation?
Employees taking their vacation leave have specific documents to submit which are the following:
Certificate of Employment or Employment contract.
A copy of your bank statement account in the last 6 months.
A letter from your employer confirming your vacation leave.
A copy of your Income Tax Return (ITR).
If you need help with these documents for your Denmark Schengen Visa for Citizens of NIGER application, speak to one of our customer care agents.
What are the available options for processing times?
The Standard Processing option is the most basic and costs the least. It also takes the longest to process the visa.
The Rush Processing option costs a bit more than the Standard process but you can get the visa earlier as well.
The Super Rush Processing option is the most expensive but has the shortest delivery time of the three.
What are you waiting for? Start applying for your Denmark Schengen Visa for Citizens of NIGER now!
When is the best time to start applying for a Schengen Visa application?
The Schengen authority accepts Schengen Visa applications not later than 15 working days from the day of your intended arrival day in a Schengen country.
However, we encourage our clients to apply at least 30-60 days before their arrival date. There are instances that the consulate will require you to submit additional documents. Hence, delaying the result of your application. To make sure you acquire your Denmark Schengen Visa for Citizens of NIGER before your trip, apply within the suggested timeframe.
Discuss your travel itinerary with one of our support agents to get helpful insights.
What makes applying through iVisa.com the easiest?
Our visa specialists will make everything easier for you since they will do the unenviable job of working with the consulate and immigration authorities. All you have to do is fill out an application form with your personal information and provide the necessary documents needed for your Denmark Schengen Visa for Citizens of NIGER application. We even check the completeness and accuracy of your documents to make sure you'll get your visa on time. Most of all, we keep your information safe by installing the best security protocols.
To experience the quickest Schengen Visa application, visit iVisa.com.
I need to speak to one of your agents, how can I do that?
Simply look for our chat feature by visiting our website. Our customer care is available 24/7 to tend to our inquiries. You may also send us a message at help@ivisa.com.
Read what our previous clients have to say, click here.