The famous city of Odense in Denmark breaks down to "Odin's asylum", yet it's more well-known for different things than a place of refuge for admirers of this Norse god. It is the origin and youth home of the popular narrator Hans Christian Andersen, so you can hope to see numerous sculptures of a lot of his characters in and out of town. Denmark's third-biggest city likewise is popular for the sweet treat marzipan.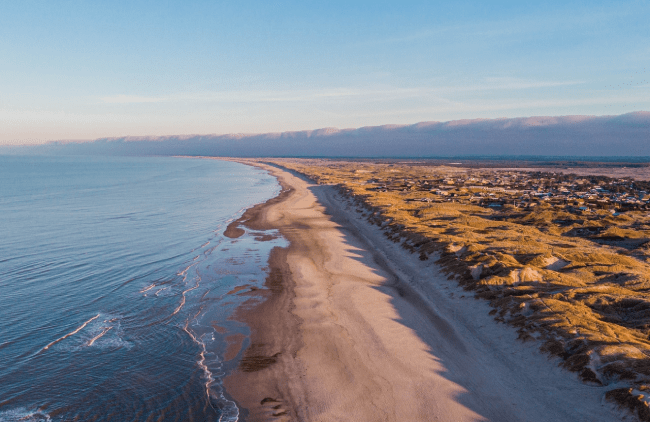 But if you want to do anything there, you will first need a visa. iVisa.com can help. Simply fill out your secure online application. Afterward, we can even schedule an interview for you at the Danish embassy nearest you.
Read long to know more about the Denmark Schengen Visa for citizens of Nigeria, and the details revolving around it.
Frequently Asked Questions
IS A SCHENGEN VISA NECESSARY IF I WANT TO ENTER DENMARK FROM NIGERIA?
Yes, if you want to enter Denmark, then it is necessary to have a Schengen visa, as Denmark is a part of the European Union and a member of the Schengen area. The Schengen visa applies to all the countries in the Schengen area, including Denmark. Use the [visa eligibility checker tool] to find out the Denmark visa requirements for citizens of Nigeria.
If you are a citizen of Nigeria, then you need to apply for a Schengen visa to enter Denmark. Nigerians need a Schengen visa to travel to Denmark as a tourist. Start your visa application with iVisa.com and our team of experts will process the travel documents and deliver it to you online, as soon as possible.
WHAT IS THE DENMARK (SCHENGEN) VISA FOR CITIZENS OF NIGERIA?
The Schengen visa is one for the Schengen Area, which comprises 26 countries. The Schengen visa is a mandatory document required to enter Denmark or any other country in the Schengen area. The visa allows visitors to stay in the Schengen area for up to 90 days within a 180-day period. There are different Schengen visas based on your purpose of visit. So start your application with iVisa.com to get the right visa within your preferred time-period to enjoy your trip.
WHAT ARE THE REQUIREMENTS FOR THE DENMARK (SCHENGEN) VISA FOR CITIZENS OF NIGERIA?
Citizens of Nigeria require a visa to enter Denmark. If you are applying for a Schengen Visa then you should have the following necessities handy.
The first requirement is to download the application and fill-up the form with all the requested details. You can also do it electronically and print a hard copy of the form.
The second requirement is to attach recently taken passport-sized photographs. They should be with a white backdrop, displaying your current look.
The third requirement is that you should have a valid passport and other relevant and necessary documents like a negative COVID-19 test, Passenger Locator Form, tourist medical insurance, etc.
If you need an easier way to apply for the Schengen visa, then choose iVisa.com. Our team of experts will make the application process simple and faster, right according to your convenience.
HOW LONG CAN I STAY IN THE SCHENGEN ZONE?
There are different types of visas, and you can stay in the Schengen Zone according to the visa you have. The most common type of visa is for 90 days. The visa allows the holder to stay in Denmark or in other countries of the Schengen area for up to 90 days within a 180-day period. The visa is valid for tourism, family visits, and business. For more information on the Denmark (Schengen) visa for citizens of Nigeria visit the iVisa.com webpage.
WHAT WILL BE THE TIME TAKEN TO PROCESS AND HOW MUCH DOES IT COST WHEN APPLYING WITH IVISA.COM?
Apart from the government fee, you will need to pay an additional fee on iVisa.com to get the documents processed at a much quicker time period. You can choose the processing option as per your needs, and the cost of the processing option is based on the processing time taken. If it takes less time to process your application, then it will cost you more. There are three options at iVisa.com that you can choose from.
Standard processing option: if you are not in a hurry, then choose this option. It processes your application at a standard time and is the least expensive option among all the three.
Rush processing option: it is more expensive as it processes your application faster than the Standard option.
Super Rush processing option: it is much more expensive than the other options and also processes your application much faster.
Choose a processing time that suits your travel plans and start your application with iVisa.com. Some documents will be available within hours with the applicable processing speed. If there is an issue with your application, then you will be informed immediately, so you can provide further information and we can solve the dispute as soon as possible.
WHAT ARE THE STEPS INVOLVED IN APPLYING FOR A DENMARK SCHENGEN VISA WITH IVISA.COM?
We have a user-friendly application process that is quite easy to apprehend. Our team is always there to guide you, in case, you are stuck at any random step, and our experts will review all the documents before submitting them to the corresponding authority. The steps involved in the application process are:
The first step: Fill the application at the iVisa.com platform and select the processing time according to your need.
The second step: Before making the payment, make sure that all the information that you have provided is correct, and after that pay for the service using your credit/debit card or PayPal account.
The third step: Upload scanned copies of your application fee and other relevant documents.
Time is valuable for every traveler and if you want to get everything done in a smooth and easy way, then you can apply with iVisa.com. Why waste your time standing in long queues, when you can get the Denmark (Schengen) Visa for Citizens of Nigeria with iVisa.com without stepping out from the comfort of your home.
IS IT SAFE TO APPLY FOR THE DENMARK (SCHENGEN) VISA FOR CITIZENS OF NIGERIA WITH IVISA.COM?
As we are an experienced firm concerning travel requirements & documentation, there is no need for any worries. Your details are safe and secure with us because all your personal and sensitive information is secured and backed up by an enhanced security-software. Your information's safety is our utmost priority. iVisa.com ensures the security and privacy of your personal data, protecting them from any external threats. Our team of experts has received great reviews from our previous clients for their quality work.
WHERE DO I GET MORE DETAILS ABOUT THE DENMARK (SCHENGEN) VISA FOR CITIZENS OF NIGERIA?
If you face any difficulty while filling the application or if you need any further help, you are free to contact us and our customer service agents, there for you 24/7, will guide you. To get more information on the Denmark (Schengen) Visa, you can even visit our webpage.
Your desired trip to Denmark is just a click away. Start right away!