If you are looking for information about the Denmark Schengen Visa for citizens of Philippines then we are pleased to let you know that you've come to the right place to find all the details you need to get prepared for your journey.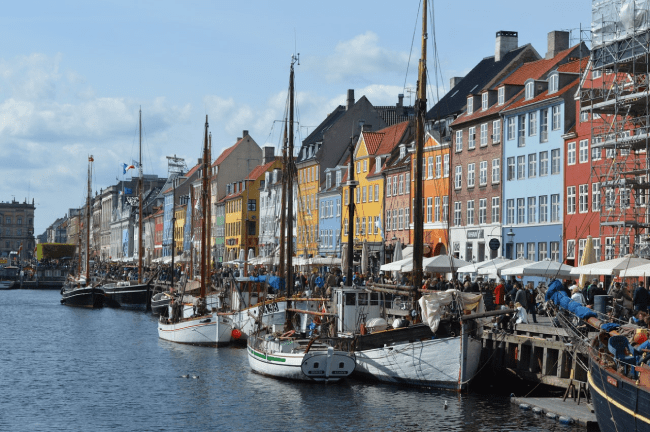 Start packing your bags to travel to Denmark, a Scandinavian country, known for its beautiful capital Copenhagen, which is home to many Renaissance palaces and castles. To travel to this beautiful country, citizens of the Philippines will need a Danish Schengen Visa, in order to pass the border controls that are being updated so that you have a safe trip.
Keep reading the FAQ section below and discover the answers to all of your burning travel questions about this wonderful country, that is known for its high quality agricultural exports like pork and milk, as well as frequently topping world lists for being the happiest nation on the planet.
iVisa.com can offer you all the advice you need to set off with clear guidance and advice.
Frequently Asked Questions
Where can I apply for a Danish Schengen visa?
At iVisa.com, in future, we hope to be able to provide our clients with a simple and easy to fill out application form to facilitate their next trip to Denmark.
Unfortunately, at the minute any citizens from the Philippines that want to visit this regal country will have to first get in touch with their local Danish embassy to arrange an appointment to get their Schengen visa.
When we do have this product available on our website we will try to make it as simple as possible. For most of our document processing jobs, there are only three basic steps on our easy-to-use website.
Complete the form with your personal information. You can check all the prices of your iVisa.com processing options and choose the time period that best suits your trip. Please take the time to review your responses before submitting. Pay your processing fee with PayPal or a credit / debit card.
You will need to upload any necessary scans, such as the passport information page. And now that you're ready to go, just wait for the results by email!
How long would it take me to process the iVisa.com Denmark Schengen visa?
If we are able to process this documentation in future, you will be able to choose from 3 different speeds to get your Denmark Schengen Visa for Citizens of Philippines. The cost of processing the document depends on the processing time.
Get an idea by looking at the following descriptions of our plans:
Standard Processing Time: Get your document at an affordable cost in a few days
Fast processing time: Get your document at a higher cost a little faster
Super fast processing time: Get your document for the highest cost in the shortest time possible.
How long would it take to apply for a Schengen visa for Denmark?
On average, the Danish Schengen visa processing time takes up to 15 days to process a standard Schengen visa .
After 15 days, the embassy makes a decision on the application. However, the Schengen visa processing time may vary in some specific situations.
In individual cases, the visa processing time can be extended to 30 days after the interview, or in some very specific situations to 60 days.
What documents do I need to present to apply for the Schengen visa for Denmark?
To reduce your effort, if we can provide this documentation application in future, it is likely that we will only need you to compile a short list for the procedure when applying for a Denmark Schengen Visa for Philippines Citizens.
When uploading the required documents, you will be able to select the processing time for the Schengen Denmark visa based on your needs:
A passport with at least six months of validity from the date of departure.
A valid email address where you can receive your travel document online.
Payment methods such as PayPal or credit / debit card.
Is iVisa.com safe to use?
Applying for your Denmark Schengen visa is safer when you use iVisa.com. Rest assured that our databases are protected by the highest firewalls and the most complex password combinations.
You can rely on our experienced team to fulfill your request from start to finish. Take a look at some of our customer testimonials on the customer review page on iVisa.com.
Where can I read more information?
To learn more about the Denmark Schengen Visa for Citizens of Philippines, the visas needed to visit other countries, or just chat with a real person about any questions you may have, visit the chat function page or email us with your inquiries.