If you are a citizen of Senegal, please go through this article to have detailed information on the Denmark Schengen Visa for citizens of Senegal. We have prepared the entire article to make you aware of the requirements that are mandatory while you travel across Denmark for any purpose. Schengen Visa is a mandatory document required to enter Denmark or the Schengen Area.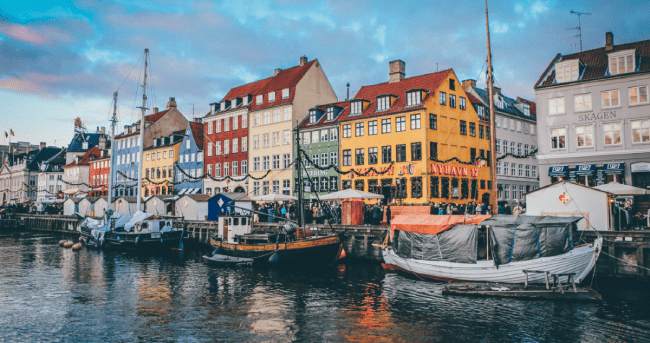 The citizens of Senegal, who are planning to visit Denmark, can get their Schengen visa for a stay period of 90 days within a 180-day period. Click here to get your Denmark Schengen Visa for citizens of Senegal and make the trip easier. Wish you a happy journey!
Start your application with iVisa.com.
HOW CAN I GET MY SCHENGEN VISA THROUGH IVISA.COM?
Visit the application page.
You fill out some basic information about yourself and your trip.
Select a processing speed.
Our experts review your application and let you know if there are any problems.
Receive your document via email.
Print or display your travel document at the airport.
Apply in Advance
One benefit of applying with iVisa.com is that it saves time. Apply in advance and our team of experts will review and process your application on time. Get started on your application now.
Frequently Asked Questions
I NEED TO MOVE TO DENMARK, WHICH TYPE OF VISA CAN I TAKE FOR SHORTER STAYS?
You can get a Schengen visa for a shorter period of 90 days, mainly for tourists or business purposes. You require a passport with at least a validity of three months before the trip. Apply with iVisa.com and learn more about the Denmark Schengen Visa for citizens of Senegal.
WHAT KIND OF SCHENGEN VISA DO I REQUIRE TO TRAVEL TO DENMARK?
Depending on the purpose/ nature of your travel, visa types can vary. First, decide the purpose of your travel and then select accordingly
The Uniform Schengen Visa stands for the permit of a certain period up to the maximum of 90 days every six months starting from entry
The limited territorial validity visa allows you to travel only in Denmark that has issued the visa or in some other cases, in certain areas as mentioned while applying for the visa.
The national Visa is granted to certain individuals who are to be studying, working, or permanently residing in Denmark.
Visit this link for more information on the Denmark Schengen Visa for citizens of Senegal.
IS THE SCHENGEN VISA FEE THE SAME FOR ADULTS AND FOR CHILDREN?
No. children between the ages of 6-12 pay only 35 euros, while the children under the age of 6 are not required to pay anything. You can pay this fee using available debit/credit cards. See this link for more details on the Denmark Schengen Visa for citizens of Senegal.
WHAT ALL REQUIREMENTS SHOULD I PROVIDE TO GET SCHENGEN VISA?
Countries throughout the world have different visa requirements which can have extensive amounts of paperwork before granting you admission for tourism, business, or educational purposes. Apply with iVisa.com and learn more about the Denmark Schengen Visa for citizens of Senegal. Visa applications can take up to several weeks for approval and cost a significant amount. Here, you require a simple process and easy requirements.
A valid passport : a scanned copy to get the details and contact information.
A valid email address: receive the approved copy of the document via email
Mode of payment: pay the application fee using valid debit/credit cards or PayPal.
WHAT ABOUT YOUR PROCESSING TIME AND FEES?
The authorization process does not require lengthy approval procedures as a visa. It is less time-consuming for applying through an online application form and makes your processing easier. iVisa.com offers three options.
Standard Processing Option: one of the affordable means to attain your document easily.
Rush Processing Option: compared to the above option, this is slightly expensive and speedy to obtain the document
Super Rush Processing Option: This is the most expensive option because it is the fastest among the above two mentioned options. It will provide you with a document ASAP.
HOW CAN I GET SCHENGEN VISA TO DENMARK THROUGH ONLINE?
Applying is much easier than other forms that take much effort to run behind, and here, all is to follow a simple process.
First, fill the application form and choose your processing time to your convenience.
Second, verify and double the information sent. Make payment through debit/credit cards available.
Third, upload your documents or passport scan. If you have any doubts, contact our customer support team. They are available 24/7.
WHERE TO GET MORE INFORMATION ON THE DENMARK SCHENGEN VISA FOR CITIZENS OF SENEGAL?
If you have any unresolved issues, contact our customer support agents. If you need more information on the Denmark Schengen Visa for citizens of Senegal, visit iVisa.com's webpage. You can also contact us via email at help@ivisa.com.
WHY DO I NEED TO APPLY WITH IVISA.COM?
We are concerned about proving ourselves maximum, about bringing a satisfactory experience for our customers. This is because we can drive customers only if we satisfy each customer by providing individual travel service requirements. So iVisa.com is constantly providing valuable and secure services that are sure to satisfy our customers. See the reviews for more clarity.