If you are a citizen of Sri Lanka, please go through this article to have detailed information on the Denmark Schengen Visa for citizens of Sri Lanka. The Denmark Schengen Visa is a mandatory document required to enter Denmark. Citizens of Sri Lanka need to get a Schengen Visa to enter Denmark. As citizens of Sri Lanka don't enjoy visa-free entry into the Schengen Area.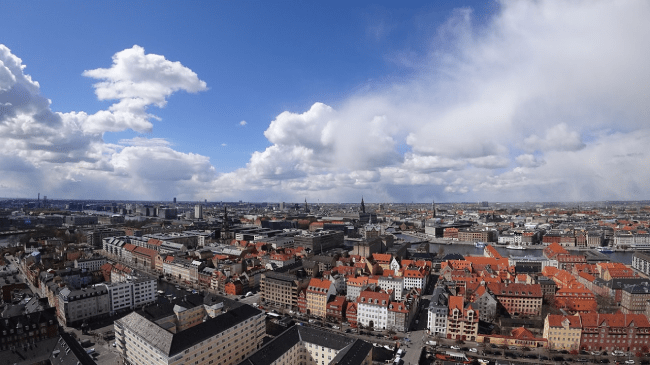 We have prepared the entire article to give you useful information and to make you aware of the requirements that are mandatory while you travel across Denmark for any purpose. The citizens of Sri Lanka, who are planning to visit Denmark, can get their Schengen visa for a shorter stay period of 90 days within 180 days. iVisa.com offers a 100% digital application process. It is fast, simple, and secure.
Click here to get your Denmark Schengen visa for citizens of Sri Lanka via email.
HOW CAN I GET MY DENMARK SCHENGEN VISA WITH IVISA.COM?
Visit the application page.
You fill out some basic information about yourself and your trip.
Select a processing speed.
Our experts review your application and let you know if there are any problems.
Receive your document via email.
Print or display your travel document at the airport.
Apply in Advance
Without the proper travel documents, you won't be able to make the flight. Apply for your Schengen Visa in advance through iVisa.com and our team will review and process the document in time. We are well aware of the current global citizen, but we assure you that safe travel is possible.
Start your Denmark Schengen Visa application now.
Frequently Asked Questions
CAN MY SCHENGEN VISA BE EXTENDED AND WHAT IT'S VALIDITY STAY PERIOD?
Yes. The visa can only be extended if you have stayed less than 90 days in the Schengen area, in the course period of 180 days, and if your current visa is expired. This tends to be the shorter stay interval period of the Schengen visa. For more information on Denmark Schengen Visa for citizens of Sri Lanka, please do refer to this link.
HOW LONG CAN I STAY IN DENMARK?
They allow you to stay in Denmark for the number of days in the field 'duration of stay days'. The period 'from-until' is longer to allow flexibility regarding entry or exit within the mentioned period in case of an emergency. So, the total stay must not exceed the number of days in 'duration of stay days'. Visit this link for more details on the Denmark Schengen Visa for citizens of Sri Lanka.
DO I NEED TRAVEL INSURANCE TO ENTER DENMARK?
Yes. Proof of health insurance is to be submitted along with your visa application. Majorly, the following three items must be covered; repatriation for medical reasons, urgent medical attention, and an emergency hospital treatment. Start your Denmark Schengen Visa application now and learn more information on the Denmark Schengen Visa for citizens of Sri Lanka.
WHAT ARE THE REQUIREMENTS SHOULD I PROVIDE YOU TO GET MY DENMARK SCHENGEN VISAS?
To apply for the Denmark Schengen Visa, you will be required to present some items. You should note that all the documents presented must be well signed and correctly filled. The requirements are:
International passport: this is provided to us should be valid for at least three months beyond the duration of your stay in Denmark.
Two recent passport photos: the photographs should be in the plain background and should be 2 by 2 in dimension.
Payment method without any dishonest information and properly signed.
Other Documents a copy of hotel accommodation booking, medical insurance may be required,
A valid email address: this is to provide you the tourist Visa email after the completion of the process.
WHAT IS YOUR PROCESS TIME TO DELIVER MY VISA?
You feel such a lengthy process on applying and submitting it after long procedures of filling multiple pages to the embassy, iVisa.com extends the simple application process. The processing options are:
Standard Processing Option: one of the affordable means to attain your document easily.
Rush Processing Option: compared to the above option, this is slightly expensive and speedy to obtain the document
Super Rush Processing Option: This is the most expensive option because it is the fastest among the above two mentioned options. It will provide you with a document ASAP.
HOW CAN I PROCEDURE TO FILL THE VISA APPLICATION?
Schengen visa to Denmark is quite less task, and easy compared to other long applications. You require a maximum of 10 minutes to serve. You can be ready with these steps:
First, fill your application form. Then choose your processing time to your convenience.
Second, verify and double the information sent. Make payment through PayPal or cards available.
Third, upload your documents, including a scan of your passport. If you have any queries, contact our customer support team. They are available 24/7.
WHY SHOULD I APPLY WITH IVISA.COM?
We prepared the simplest application process that has been the most appreciated by our customers. We provide an easy and simple application form to complete with the limited task. It is our responsibility to handle your data wisely and to give you valuable services at the needy time so that this may make your travel comfortable. See the reviews for more clarification.
HOW TO FIND MORE INFORMATION ON DENMARK SCHENGEN VISA FOR CITIZENS OF SRI LANKA?
If you have any unresolved issues, contact our customer support team. They are available 24/7. If you need more information on the Denmark Schengen Visa for citizens of Sri Lanka, visit iVisa.com's webpage.