This article is about the Denmark Schengen Visa for citizens of Suriname. Schengen Visa is a mandatory document required to enter Denmark. Citizens of Suriname need to apply for a Denmark Schengen Visa before departure. iVisa.com offers a quick, simple, and secure way to get your Schengen Visa via email.
We are aware of the current global situation, but travel is still possible and we are here to help you process your travel documents. iVisa.com will help you to get a Schengen visa for Denmark before departure, through simple means of procedures. Before you apply, go through the following sections to know the Denmark Schengen visa for citizens of Suriname.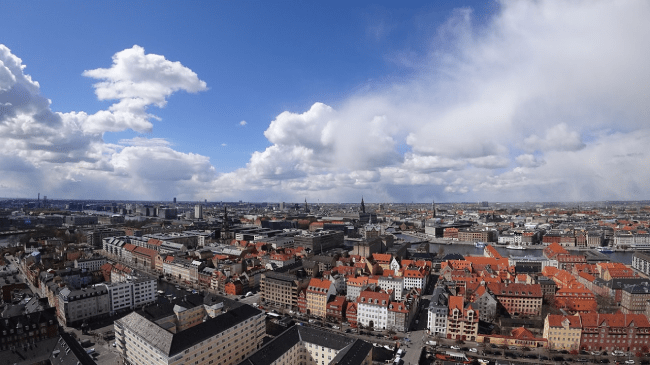 Get started on your application.
HOW CAN I GET MY E-VISA WITH IVISA.COM?
Visit the application page.
You fill out some basic information about yourself and your trip.
Select a processing speed.
Our experts review your application and let you know if there are any problems.
Receive your document via email.
Print or display your travel document at the airport.
APPLY IN ADVANCE
One of the best benefits of applying with iVisa.com is that you can save a lot of time in the application part. Apply in advance with iVisa.com and we will take care of the rest. Review the application for any errors and process it in time.
Click here to start your application.
Frequently Asked Questions
HOW LONG CAN I STAY WITH DENMARK SCHENGEN VISA?
You can stay in Denmark with a Schengen Visa based on the type of Visa you are having that is issued to you by the embassy or consulate. The most common type of Schengen Visa issued is the short-stay Visa and you will stay for 90 days during the 180 days. If you need more information on Denmark Schengen visa validity for citizens of Suriname, visit iVisa.com's webpage.
WHAT ABOUT MINOR APPLICANTS SCHENGEN VISA REQUIREMENTS TO DENMARK?
There can be certain cases where an applicant, under the age of 18, needs to travel alone. In such situations, it requires the minor applicant to attach the passport copies of both the parents and guardians. As the child will not be having a means of financial subsistence, so that proof of parent must be submitted. The application form should also be duly signed by the parents. Start your application with iVisa.com and learn more about the Denmark Schengen Visa for citizens of Suriname.
I NEED TO OBTAIN STUDENT VISA FOR DENMARK FROM SURINAME TO TAKE MY STUDIES. WHAT ALL ARE THE REQUIRED DOCUMENTS?
To get a student visa for a stay within 180 days, you must enclose all the following documents.
Original admission letter from the respective university, college, or center
An initiation letter stating the valid address and contact of the university or college.
Certificates for financial credibility.
For further information on the Denmark Schengen Visa for citizens of Suriname, please refer to iVisa.com's site, and we will respond to your queries as soon as possible.
DO I WANT TO WAIT LONG TO PROCESS MY SCHENGEN VISA TO DENMARK?
It all depends on you as iVisa.com provides you three options to choose and it depends on your expense and convenient time comfortability. We can explain those below:
Standard processing option: your application form comes with the lowest cost but with the highest waiting period among all the three options
Rush processing option: you have to wait a little less than the Standard processing for your completed application form
Super rush processing option: it takes the lowest time for your completed application, but comes with the highest fee.
WHAT SHOULD I DO TO HAVE SUCCESSFUL COMPLETION OF DENMARK SCHENGEN VISA?
The process of getting a Denmark Schengen Visa is not a challenge for most people. However, you all need is to be ready with the documents so provided below:
Passport: it has to be valid for another 6 months from arrival.
Airline confirmation: both outbound and inbound flight ticket confirmations
Accommodation details: a hotel booking confirmation, an Airbnb receipt, or anything else that proves you have a place to stay while in Denmark
Proof of sufficient funds: You can use cash, credit cards, and cheques. In other Schengen Area countries, that amount can be lower or higher
Email address: the document you apply for online is sent via email in pdf format.
Means of online payment: credit and debit cards or PayPal.
HOW CAN I APPLY FOR DENMARK SCHENGEN VISA?
The steps for applying are the most different and easy procedure in iVisa.com. We have got a simpler process and those can get you a Denmark Schengen visa for citizens of Suriname on time without too hard.
The steps to follow aren't difficult, you only need to do the following:
First, go to the application page, fill in the information required, and choose the processing time.
Second, verify your basic details to avoid mistakes and then pay for the service with your favorite payment method, which can be your PayPal account or your credit/debit card.
Third, finish the process by uploading the documents. You can contact iVisa.com's customer service, if you need any help.
IS IVISA.COM RELIABLE TO APPLY FOR DENMARK SCHENGEN VISA FOR SURINAME?
Yes, iVisa.com is safe and secure to apply. It is a highly experienced and reputed firm backed up by updated security software. There is no need for any tenses for applying for a Denmark Schengen Visa with iVisa.com as our team of experts will take care of all the necessities. Take a look at the comment section for more details on our work.
WHAT CAN I DO IF I NEED HELP TO COMPLETE DENMARK SCHENGEN VISA APPLICATION PROCESS?
If you are having any doubts or if you need any further assistance, you are free to contact us. Our customer care agents are at your service 24/7. Our agents will check the details that you have provided in the application form and if there is any problem you will be noticed you. To know more about the Denmark Schengen visa for citizens of Surname, visit iVisa.com's webpage.