The stunning Frederiksborg Palace was built by king Christian IV in the early 17th century and has hosted Denmark's Museum of National History since 1878. The museum's collections focus on artwork that illustrates the country's history and includes a robust assortment of painted portraits, photography, and prints. The museum also includes a tour of the castle's interior, where visitors can explore the rooms that once hosted royalty and nobles. The palace's exterior and grounds include highlights like the Neptune Fountain, a pair of round towers once occupied by the court scribe and sheriff, and a beautiful relief depicting the deities Mars and Venus, which is located on the façade of the Audience House. Tourists can also freely explore the various paths and gardens surrounding this Renaissance palace.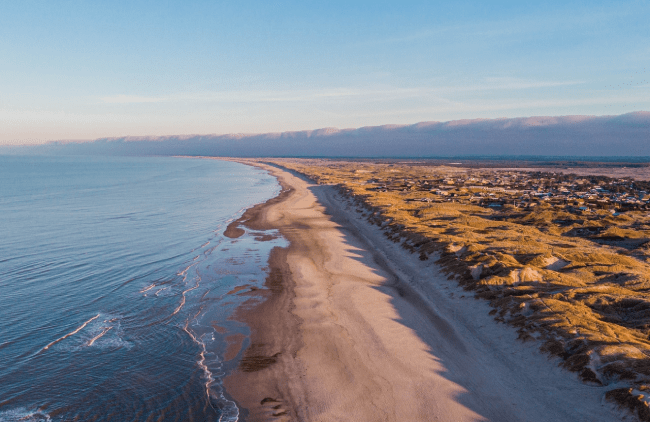 Because we are aware of this we understand why you chose us at iVisa.com to learn about the Denmark Schengen Visa for citizens of Togo.
Frequently Asked Questions
DO THE CITIZENS OF TOGO REQUIRE A VISA TO ENTER DENMARK?
Yes, if you want to enter a Schengen area then you should have a Schengen Visa. Visa requirements change according to your nationality and the duration of your visit. As the citizens of Togo don't enjoy visa-free entry, they need to apply for a Schengen visa to enter Denmark or any other country in the Schengen area. Let's discover more about the Denmark Schengen Visa for citizens of Togo.
WHAT ARE THE NECESSARY DOCUMENTS TO OBTAIN A DENMARK VISA?
The application process is online but you still need to upload some documents to complete the process. If you have the following documents you can apply for the visa:
A scan of your passport: you need to upload a scan of your passport so that we can get your contact details to complete the application form.
Email address: our team will send the electronic document via email so make sure you enter the correct email address.
Method of payment: you can pay the application fee online using a credit/debit card or PayPal account.
Click here to get detailed information on document requirements for the Denmark Schengen Visa for Citizens of TOGO.
FOR HOW LONG WILL I BE ABLE TO STAY IN THE SCHENGEN ZONE?
You are generally allowed to stay in the Schengen zone for 90 days within every 180 days although restrictions will be based on the type of Visa you have. If you want to spend more days there then you need to apply for a visa extension. Click here to apply with iVisa.com and learn more about the Schengen visa application process.
WHAT WILL BE THE TIME AND COST TAKEN TO PROCESS?
According to your requirements, you can choose the processing time. The cost will be based on the processing time you choose. iVisa.com gives you three options to choose from:
Standard processing options: here your application will be processed at a standard price at an affordable rate.
Rush processing options: compared to the standard processing option, it will be processed in less time and is a bit more expensive.
Super Rush processing option: if you are in a hurry this is the best option, it processes your application in less time compared with the previous options though subsequently, it is more expensive.
WHAT ARE THE STEPS INVOLVED IN APPLYING FOR SCHENGEN VISA WITH IVISA.COM?
Applying for a Schengen Visa through government portals can be tiresome. iVisa.com has made it simple to apply for a Denmark Schengen Visa for Citizens of TOGO. If you have a passport and payment method then you can apply with iVisa.com. The steps are easy:
Fill out the application form and then choose the processing time according to your needs and demands.
Pay the application fee online using a credit/debit card or with a PayPal account. Before paying, remember to verify the information.
Upload a scanned copy of your application fee and other documents if necessary.
If you have any issues while filling out the application form then click here and our customer support team will contact you via chat to resolve the issue. We are available 24/7 at your service.
HOW SAFE IS TO APPLY FOR A DENMARK SCHENGEN VISA FOR CITIZENS OF TOGO WITH IVISA.COM?
It is very safe. Your privacy is our concern, all your information is carefully secured and is processed with advanced software. Your privacy is our utmost concern. If you need more clarification then visit our customer review section.
WHERE SHALL I GET MORE INFORMATION?
If you have any problems or questions about the Denmark Schengen Visa for Citizens of TOGO you are free to contact us. Our customer care is at your service 24/7. For more details, you can visit our webpage at iVisa.com to know more about the Denmark Schengen visa for citizens of Togo.
Start your application process with iVisa.com.