The National Gallery of Denmark houses the country's largest collection of Danish art. The original exhibits were once housed at Christiansborg but moved to the current location in the late 19th century. A gigantic extension has not only significantly extended the space but allows natural light to flood into the interior of the museum. Covering more than 700 years of European and Scandinavian art, the museum displays paintings by the Dutch Masters, Picasso, and Edvard Munch among others. Not surprisingly, fine collections of Danish art are also on display. The café is particularly pleasant and a great place to unwind and soak up the surroundings.
Get your Denmark Schengen Visa with iVisa.com.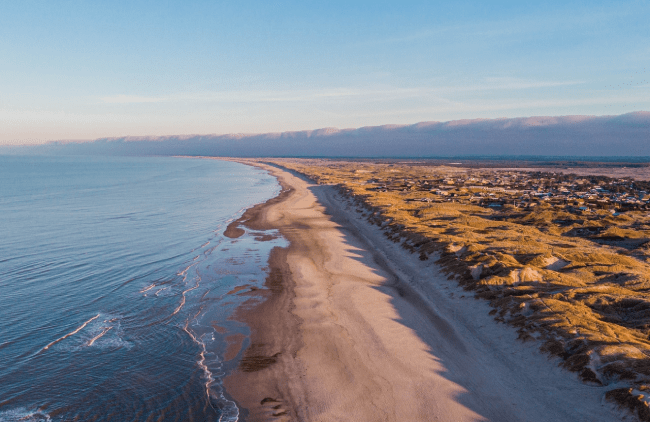 Frequently Asked Questions
IS A SCHENGEN VISA NECESSARY FOR A CITIZEN OF TURKEY TO ENTER DENMARK?
If you want to visit Denmark then you should have a Schengen Visa. The Visa requirements depend on your nationality, duration, and purpose of your visit. If you are looking for an easy route to get your Schengen visa then apply with iVisa.com and learn more about the requirements for the Denmark Schengen visa for the citizens of Turkey.
WHO NEEDS A SCHENGEN VISA TO ENTER DENMARK?
Some countries enjoy visa-free entry into countries in the Schengen Area. Meanwhile, others have to go through procedures and processes to meet requirements, to obtain a Schengen visa to ensure entry into the Czech republic or any countries in the Schengen area. Click here to use iVisa.com's Visa eligibility checker tool to check whether you require a visa or not to enter Denmark.
iVisa.com can guide you through the form for the Denmark Schengen Visa for Citizens of TURKEY.
WHAT ARE THE DIFFERENT TYPES OF SCHENGEN VISA?
Depending on the purpose of the visit, you will need to apply for the relevant Schengen visa to enter Denmark or any other member nation in the Schengen area.
Transit Schengen visa
Tourist Schengen visa
Schengen Visitor Visa for visiting Family or Friends
Business Schengen visa
Schengen visa for cultural/sports/religious events and film crews
Schengen visa for Official visits
Student Schengen visa
Schengen Medical visa
Choose the type of visa you need to enter Denmark based on the purpose of your visit. Apply with iVisa.com for a fast, secure, and worry-free experience with the Denmark Schengen Visa for Citizens of TURKEY application process.
WHAT ARE ESSENTIAL DOCUMENTS REQUIRED FOR THE VISA APPLICATION?
The Denmark Schengen Visa for Citizens of TURKEY can be applied for online with iVisa.com but you need to upload some documents to complete the process:
A valid passport: upload a copy of your passport to complete the process. It must be valid 3 months beyond the date of your visit to the Schengen area.
An email address: our team will send the electronic visa to the email address on the form. Make sure you give a valid email address.
Method of payment: you can pay the application fee online through a credit/debit card or PayPal.
WHAT IS THE PROCESSING TIME AND THE PRICE FOR APPLYING FOR A SCHENGEN VISA WITH IVISA.COM?
You have three options and these three options have different processing times and different rates. You can choose any of the three according to your needs.
Standard processing options: here your application will be processed at a standard price at an affordable rate.
Rush processing options: compared to the standard processing option, it will be processed in less time and is a bit more expensive.
Super Rush processing option: if you are in a hurry this is the best option, it processes your application in less time compared with the previous options though subsequently, it is more expensive.
Select the processing time and proceed with iVisa.com Denmark Schengen Visa for Citizens of TURKEY application process.
HOW CAN I APPLY FOR THE SCHENGEN VISA WITH IVISA.COM?
Applying for the Denmark Schengen Visa for Citizens of TURKEY with iVisa.com is simple, fast, and reliable; it only takes a few minutes to fill out the application:
Fill out the application form and then choose the processing time according to your needs and demands.
Pay the application fee online using a credit/debit card or with a PayPal account. Before paying, remember to verify the information.
Upload a scanned copy of your application fee and other documents if necessary.
If you find yourself stuck at any of these steps then feel free to contact us. Our customer support team will contact you via call or chat to resolve the issue.
IS IT SAFE TO APPLY USING IVISA.COM?
You can apply using iVisa.com, it is safe and secure. Your information is processed by firewall-protected advanced software. It is fast, efficient, and secure to use. Visit our customer comment section for more details.
WHERE WILL I GET MORE INFORMATION ON THE SCHENGEN VISA APPLICATION PROCESS?
For details about the Denmark Schengen Visa for Citizens of TURKEY, you can visit our webpage iVisa.com, or if you are having any issues related to Schengen Visa our customer care chat function is at your service 24/7. You can also contact us via email at help@ivisa.com.
Click here to process your Denmark Schengen Visa for Citizens of TURKEY travel documents with iVisa.com.