A ten-minute stroll from Tivoli Gardens leads to the National Museum (Nationalmuseet), which delves into Danish history and culture. The museum displays an impressive collection of Danish artifacts, including a 2,000-year-old sun chariot, Danish porcelain and silver, and Romanesque and Gothic church trimmings. Other collections highlight clothing from the 18th and 19th centuries, as well as antique furniture. Supplementing this journey back through Danish history is an excellent ethnographic exhibition with items from Greenland, Asia, and Africa, among others. At the Children's Museum, kids will find plenty of things to do. They can dress up in period costume, climb aboard a Viking ship, and visit a 1920s-style classroom.
Now that you are aware we are sure that you are ready to pack your bags! We understand so we have created you this article to teach you about the Denmark Schengen visa for citizens of Turkmenistan so you can be on your way!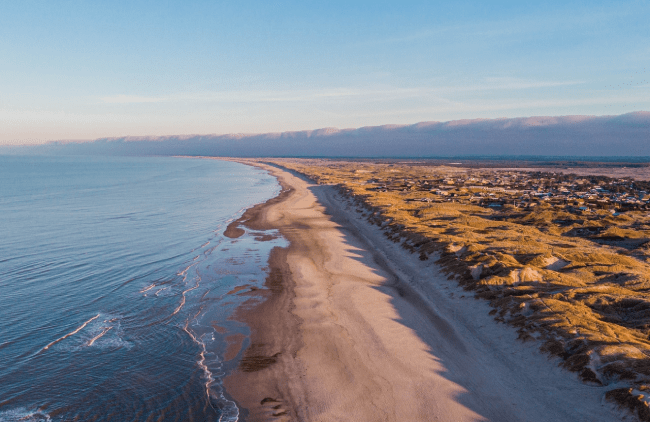 Frequently Asked Questions
DOES A TURKMENISTAN CITIZEN REQUIRE A VISA TO ENTER THE DENMARK?
Yes, to enter any country in the Schengen zone, Turkmenistan citizens require a Schengen Visa. If you are planning to visit the Schengen region then you are required to obtain a Schengen visa by applying online in advance. Select the easy route by getting your e-visa processed with iVisa.com and learn more about the Denmark Schengen visa for citizens of Turkmenistan application form.
WHAT ARE THE DIFFERENT TYPES OF SCHENGEN VISA AVAILABLE TO THE CITIZENS OF TURKMENISTAN?
The Schengen visa is a mandatory document that is required by Turkmenistan nationals to enter the Schengen area. Depending on the purpose of the visit you need to apply for the relevant Schengen visa to enter Denmark or any member nation in the Schengen area.
Transit Schengen visa
Tourist Schengen visa
Schengen Visitor Visa for visiting Family or Friends
Business Schengen visa
Schengen visa for cultural/sports/religious events and film crews
Schengen visa for Official visits
Student Schengen visa
Schengen Medical visa
Choose the type of visa you need to enter Denmark based on your purpose of visit. Apply with iVisa.com for a fast, secure, and worry-free experience with the Denmark Schengen visa for citizens of Turkmenistan application process.
WHAT ARE THE DOCUMENTS REQUIRED FOR A DENMARK VISA APPLICATION?
The visa application process can be done online but don't forget that you need to upload some documents. The generally required documents for a Denmark Schengen Visa for citizens of Turkmenistan application are:
A valid passport: upload a copy of your passport to complete the process. It must be valid 3 months beyond the date of your visit to the Schengen area.
An email address: our team will send the electronic visa to the email address on the form. Make sure you give a valid email address.
Method of payment: you can pay the application fee online through a credit/debit card or PayPal.
FOR HOW LONG CAN I RESIDE IN THE SCHENGEN ZONE?
Depending on the type of Visa issued to you by the embassy of any Schengen country there are different restrictions. The most common type of visa is issued for an entry time of 90 days every six months. If you want to extend your stay then you need to apply for a visa extension. Get your travel documents for the Denmark Schengen visa for citizens of Turkmenistan processed fast and effortlessly with the help of iVisa.com.
WHAT IS THE PROCESSING TIME AND COST FOR APPLYING FOR SCHENGEN VISA WITH IVISA.COM?
You can apply for a Schengen Visa with iVisa.com. Here you have 3 options and you can choose according to your needs.
Standard processing options: here your application will be processed at a standard price at an affordable rate.
Rush processing options: compared to the standard processing option, it will be processed in less time and is a bit more expensive.
Super Rush processing option: if you are in a hurry this is the best option, it processes your application in less time compared with the previous options though subsequently, it is more expensive.
Get the Denmark Schengen visa for citizens of Turkmenistan in your desired timeframe.
HOW TO APPLY FOR A SCHENGEN VISA WITH IVISA.COM?
Filling in the application through government portals is time-consuming and a stressful task. We have made it simple and you can apply with iVisa.com easily. Just follow these steps:
Fill out the application form and then choose the processing time according to your needs and demands.
Pay the application fee online using a credit/debit card or with a PayPal account. Before paying, remember to verify the information.
Upload a scanned copy of your application fee and other documents if necessary.
Who knew it was so simple to get the Denmark Schengen visa for citizens of Turkmenistan.
IS IT SAFE TO APPLY WITH IVISA.COM?
Yes, it's safe to apply for a Schengen Visa with iVisa.com. Your information is secured and processed through advanced software. It is fast, efficient, and secure to use. If you need more information then visit our client review section for more clarification.
FROM WHERE DO I GET MORE INFORMATION?
If you are having any issues related to the Denmark Schengen visa for citizens of Turkmenistan you are free to contact us. Our customer service team is ready to help you 24/7. For more details, you can visit our web page iVisa.com. You can also contact us through email; just send an email to help@ivisa.com.
If you're ready then click here to start your Schengen visa application process.