There are many reasons to start a journey to Denmark: Tourism, Business, Study, etc. If you are a citizen of Zimbabwe, you should be aware you need a Schengen visa to enter the Danish territory.
The experience obtained over the years allows iVisa.com to offer a high-quality service to process your information. We have created a fully online process that allows you to apply for the Denmark Schengen visa for Citizens of Zimbabwe from your preferred place, and best of all, skipping complicated procedures and saving your precious time.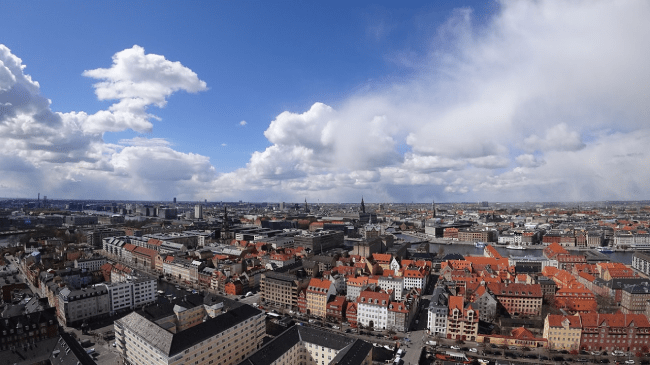 When you choose us, you are supported by our expert team that helps you to improve your application and get the best results.
Access the online application form
We know the normalization of activities is still on hold because of the Coronavirus contingency measures. But, we want you to know there are new ways to get your Schengen visa approved. The team at iVisa.com knows how to do it.
Right below, you will find detailed information about how the online application works and how you can increase your chances of getting the Denmark Schengen visa for Citizens of Zimbabwe by applying with iVisa.com. Please stay with us!
How does the online process work?
We have simplified how you can get a Denmark Schengen visa for Citizens of Zimbabwe into some simple steps:
Visit the application page.
Complete the requested information in the online form.
Add the required supporting documents.
Choose a speed to process your application.
Receive feedback after an exhaustive review by our experts.
Edit and resend (if applicable).
Receive your document via email (validate the email account you are using for your application).
Print your visa (It also would be a good idea to store it in your smartphone).
Does applying in advance provide benefits?
Yes. When you apply in advance, you get access to additional features not available for rush applications.
This option gives iVisa.com the chance to check the conditions to pick the right time to process your application. This increases your chances of obtaining a Denmark Schengen visa for Citizens of Zimbabwe.
You can also edit the information in your application as many times as needed, take longer to gather the required documents and ask for assistance from our experts as many times as you need.
Frequently Asked Questions
First of all, what is a Schengen visa?
The Denmark Schengen visa for Citizens of Zimbabwe is a travel authorization granted by the Schengen zone authorities after applying through a traditional process or the online processing service of iVisa.com. This document gives its holder access to the selected country or any other nation inside the Schengen area.
Start filling out your application
Is Denmark welcoming visitors during the Coronavirus pandemic?
By the end of 2020, the only nations with granted access to Denmark were: Australia, Japan, New Zealand, Singapore, South Korea, Thailand, and Uruguay.
For the rest of the countries and their citizens, the Danish government established categories. Those are:
Workers in Denmark.
Those attending a business meeting.
Students enrolled in an educational institution.
Wife/husband, parents or child of a Danish resident. (Provide proof of the relationship).
At the border control in Denmark, travelers must provide, with no exemptions, a certificate with a negative COVID-19 result issued in the last 72 hours.
Do you think you belong to another not mentioned category that may grant you access to Denmark? Please, contact our customer service and find the answer to your questions.
What is the permitted stay in Denmark?
The Denmark Schengen visa for Citizens of Zimbabwe allows visitors limited stays of 90 days within a period of 180 days. This is called the 90/180 rule.
Get started on your application!
Where could I check the validity of my visa?
You can only know the validity of your Schengen visa after receiving your approved document. However, the Denmark Schengen visa for Citizens of Zimbabwe can be valid for single-entry, double-entry, or multiple entries. Also, its expiration date may be set within a few months to 5 years.
What are the requirements to apply for the Schengen visa?
Certification letter - A letter stating the purpose of your trip is definitive. It must be signed by your business contact, employer, or the family/friend who is inviting you to visit Denmark.
Valid Passport - A copy of your valid passport (two blank pages available for stamping). Check the remaining validity, it must be at least 180 days after you arrive in Denmark.
Previous visas - If you still have your expired visas, it would be a good idea to include them with your application.
Passport Photo - Two white background passport size pictures. iVisa.com photo checks your pictures and makes sure they are government compliant.
Flight itinerary - Present your flight reservation to authorities to prove you intend to leave Denmark within the authorized times.
Bank supports - Demonstrate enough financial means to cover the expenses during your stay in Denmark.
Medical assistance - Get Health insurance for 30,000 € in Denmark. (Mandatory since the Coronavirus outbreak).
Hotel Reservation - Proof of accommodation during your stay in Denmark.
Payment method - Select what you prefer between Debit/Credit card or PayPal.
What is the processing time for my visa?
There are three options to process your application for the Denmark Schengen visa for Citizens of Zimbabwe. Choose the one that matches the necessities of your trip.
Standard Processing: An affordable option to process your application.
Rush Processing: Faster response, higher price.
Super Rush Processing: The highest fee gets you an almost immediate response.
Is it safe to choose iVisa.com to obtain my Schengen visa?
Today, the safest online service to process your application for the Denmark Schengen visa for Citizens of Zimbabwe is iVisa.com. We invite you to visit the user's comments section to discover the great results that iVisa.com has obtained for millions of customers.
I found no answer to some questions I have, how can I get more information?
The live chat feature located in the lower right corner of your screen gets you in touch with one of our customer service agents. All of your queries regarding the Denmark Schengen visa for Citizens of Zimbabwe can be answered by our experts.