Did you know the famous LEGO brick game was invented in Denmark? It's said that the main inspiration is the Billund town. This colorful place holds the first Legoland and an incredible Lego House. It's time to visit Denmark and explore more about this wonderful country. Before you go be aware that there are new entry requirements for international travelers.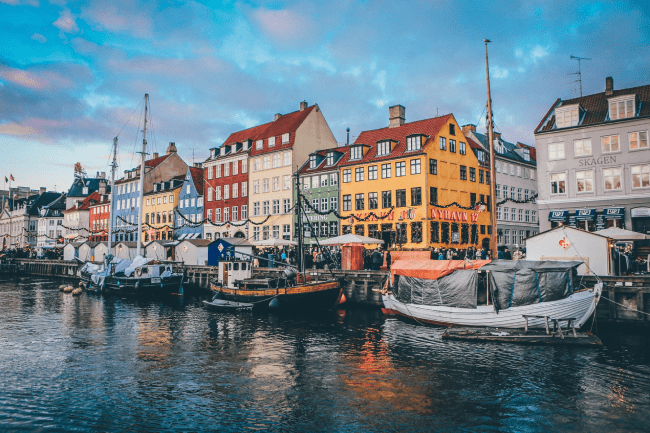 Denmark, as part of the European Union, is complying with a new entry guideline called ETIAS. This system will be in place soon but non-EU visitors should start preparing to complete an online form so they can enter Denmark in the future.
iVisa.com can help you go through the ETIAS process. Remember that iVisa.com offers simple, fast, and 100% reliable services.
Explore further about Denmark ETIAS below.
Frequently Asked Questions (FAQs)
What is Denmark ETIAS?
ETIAS will become the new mandatory document for visitors who want to travel to Denmark or any other Schengen country. ETIAS is the acronym for European Travel Information and Authorization System.
ETIAS is a 100% online process and travelers who are exempt from a Schengen visa will need to get an ETIAS before traveling to Denmark. The implementation of ETIAS comes as a response to recent migration risks. For this reason, the European Union decided to establish a system that will collect further information from incoming visitors.
I have a Schengen visa, do I need an ETIAS?
No, if your nationality requires a Schengen visa, you don't need an ETIAS.
The ETIAS authorization document is mandatory for non-EU visitors who are exempt from the Schengen visa. Currently, there are 60 visa-free countries. iVisa.com can help you check if your nationality needs an ETIAS, go to the iVisa.com Visa Checker.
Can I visit all of Europe with the Denmark ETIAS?
Not exactly. The ETIAS will be valid for the 26 countries in the Schengen area which includes Denmark. Not all countries in the European continent belong to the Schengen agreement. For this reason, be careful when planning your trip.
We know it's hard to differentiate European Union, Schengen and European countries. Learn more by exploring the iVisa.com main page and complete the two questions 'Where I am from' and 'Where am I going?', so iVisa.com can let you know what travel documents you need.
How long is the Denmark ETIAS valid for?
3 consecutive years is the validity of the Denmark ETIAS. Travelers can stay a maximum of 90 days in the Schengen countries with the ETIAS document.
The ETIAS document allows multiple entries to Denmark or any other Schengen country, but you need to comply with the previous parameters.
Reach out to our customer agents if you have any questions.
What information do I need for this process?
The online form will request information from your passport such as name, nationality, education and phone number etc. As well, expect to answer questions about medical conditions, education, past travel history, criminal records, and previous visa rejections if applicable. Also, have the following requirements on hand:
A copy of your passport, the passport should be valid a minimum of 3 months from the arrival date.
An email address where you will receive the final ETIAS documentation.
Payment options, iVisa.com provides two payment options, either you pay with Paypal account or with credit/debit card.
What processing times do you have for Denmark ETIAS?
iVisa.com works with three methods to process any travel requirement, including the Denmark ETIAS:
Standard, the most common service among iVisa.com customers.
Rush, a faster option for a fair price.
Super rush, zero waiting time for the highest price.
What is the Denmark ETIAS process?
You only need to go through the next 3 steps:
Answer the electronic questionnaire and pick the processing time of your preference.
Double-check the personal details and select a payment option With iVisa.com you can pay using a credit/debit card or with Paypal.
Upload the documents required, like the scanned passport.
Do you have any questions? Then contact our support agents for further information.
How safe is it to request Denmark ETIAS with iVisa.com?
iVisa.com is incredibly safe. The iVisa.com team handles every traveler's information very carefully and we always send the required document in the agreed time. Check our clients' opinions so you can confirm everything iVisa.com has to offer.
Where can I find more information?
Contact our amazing support team that is available 24/7. The customer service team can answer any questions about Denmark ETIAS or any travel document you may need.
Continue reading more information about ETIAS here.