One of the most fantastic nations to visit in Europe is Denmark, especially for having a strong Nordic culture and a large number of picturesque places that captivate anyone. But to enter this place, it's necessary to obtain an ETIAS first, as it is the official requirement for the Schengen Zone.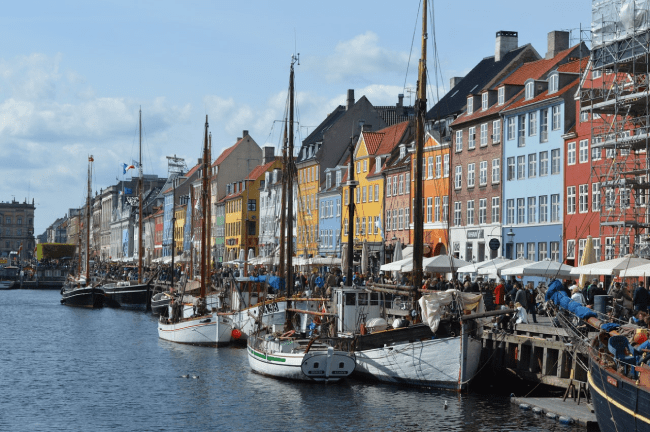 The ETIAS is necessary for any visa-free country, including Nauru. If you want to know all the information about the Denmark ETIAS for the citizens of Nauru, then we recommend you read this article. By reading the FAQs below you will not only know how to apply for this document but also what requirements you could need before completing the online form and other useful details.
One thing you shouldn't forget about this document is that you can receive it with iVisa.com's online form, especially if you want to save a lot of effort and time. You can also learn about iVisa.com's application method in the following information.
Frequently Asked Questions - FAQs
What is the Denmark ETIAS?
Some non-EU citizens don't need to apply for a visa in order to enter some nations in Europe. However, by 2021, it'll be obligatory to apply for an ETIAS if you're not a European citizen, even if you're from a Schengen visa-free country. Denmark is one of the countries that allow the use of the ETIAS on its land, so if you want to visit, you'll need this paper first.
Nevertheless, don't forget that the ETIAS will be mandatory only to visit the Schengen Zone, so it's not exclusive to Denmark. This means that the ETIAS won't work if you want to visit other European countries that aren't part of the Schengen Zone.
This program is called European Travel Information and Authorization System, which is why it has the acronym of ETIAS. This project was designed to improve the borders' control in the Schengen Zone. This way, possible dangers can be avoided and illegal migration can also be mitigated.
You can receive the ETIAS with an online application form, contrary to the paper visa. Keep in mind that you can use this document in the Schengen Area for 90 days once it's approved.
If I'm from Nauru, should I apply for this document?
Yes, you should. Take into account that tourists of non-EU countries will need the ETIAS before traveling to Denmark, without exceptions. Since Nauru is a Schengen visa-exempt country, Denmark won't ask you for a paper visa, but it'll ask you the ETIAS.
A great advantage of the Denmark ETIAS form is that it can be used to enter other Schengen nations aside from Denmark. Just don't forget that you have to select the first country to visit as the first destination in your ETIAS application form. By following this recommendation, you can evade any issues at the airport. To make it simple, note that if you want to visit Denmark, then you'll just need to choose Denmark as the destination, nothing else.
What are the requirements to apply online?
The requirements can change a bit according to the application method you prefer. If you want to use iVisa.com's form, then you'll need to collect these documents:
A passport that should offer your personal information. You should also scan a copy of the information page. This passport must have a valid due date, with at least 6 months of validation because it's something requested from multiple airlines.
Your valid email address. Don't forget to offer a valid email because you'll get your document via your email inbox.
A debit/credit card or a Paypal profile to pay for the fees.
You might need to collect other requirements if you apply with another application method. We recommend you apply with iVisa.com's form because it can be easier for you.
What are the prices and the processing times?
Since the ETIAS application will be in use by 2021, some information isn't accessible yet. Therefore, we cannot give you too much detail about the price because it can change for each tourist. But, applying with iVisa.com means that 3 processing options will be available for you, and you can choose the one that fits you better:
Standard Processing Time: With this alternative, you don't have to pay too much, which is why the processing is slower than the other options.
Rush Processing Time: The Denmark ETIAS will be processed faster, but the price will be more expensive.
Super Rush Processing Time: This alternative is the fastest and also the most expensive, so it's a great option if you're in a rush.
How can I apply online for the ETIAS?
Applying with iVisa.com can be quite easy if you follow these steps:
First, fill in the questionnaire with your general information on this link. After that, you can select your favorite processing time.
Second, review all the information you previously gave and correct any mistake if necessary. Then, pay for your application using your debit/credit card or Paypal.
Third, upload the documents wanted and click 'submit' to complete the process!
By finishing this 3-step process, you'll be ready to receive your document in your email inbox. Reach out to iVisa.com's customer service if you need help or you have doubts while filling in the form.
What happens once I send the application form?
Once you send your application form, you don't have to go to the embassy or do anything similar because iVisa.com will do the rest. All you have to do now is wait for your document. The ETIAS will be delivered through a PDF file, so be sure to download it or print it once you receive it.
This process shouldn't take more than 20 minutes. However, we suggest you apply cautiously to avoid any typo. Don't forget that you can choose Super Rush processing alternative if you want to get your document the fastest way possible.
What should I do in case I make a mistake?
This will depend on the moment you realize you made the mistake. Take into account that once the application is processed, iVisa.com cannot make any corrections, so you'll probably have to re-apply.
Nevertheless, if you see that there's a mistake while completing the online form, then contact iVisa.com asap to receive a proper resolution.
Is it safe to apply with iVisa.com's service?
iVisa.com has been working hard with eVisas and other travel requirements since 2013, which is why we can ensure a safe and guaranteed process. You can be confident about the information you give because we offer the best security to deny any unauthorized access to your personal data. Read these reviews if you have doubts.
Where can I obtain more information?
There's plenty more information about the ETIAS form with iVisa.com, you can read iVisa.com's blog to check other FAQs, or you can simply reach out to iVisa.com's customer service for personal support.