Denmark is a top destination when you plan a European trip. This unitary state has turned into one of the most socially-liberal and progressive countries in the world, so that's why 'its fame shouldn't be a surprise. With its beautiful architecture, well-preserved heritage, and stunning nature, Denmark is a welcoming country for anyone.
You might want to visit it soon, but you should remember some things first. If you're a Panamanian, remember that since 2019 you can travel to any country in the Schengen Area without needing a European visa. However, by the end of 2022, you'll have to apply for the ETIAS if you want to keep visiting the countries in the Schengen Zone. This visa-waiver program is mandatory for all the visa-exempt countries, not only Panama.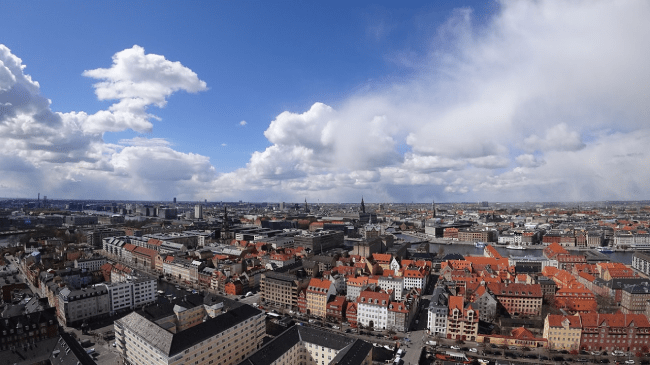 This system will be available online, and you can apply for the ETIAS document using iVisa.com's service. This is an excellent option to save a lot of minutes in your day, and you don't have to be skilled with online forms to take advantage of this service.
You can learn more about the Denmark ETIAS for Citizens of Panama by reading this article. You're one click closer to visit Denmark, so keep reading below.
Frequently Asked Questions
What is an ETIAS visa-waiver program?
The European Travel Information and Authorization System, ETIAS, will be available online very soon. This program is an electronic system created to pre-screen foreign travelers -including citizens of Panama- to the Schengen region. It was also created to mitigate illegal migration and to guarantee a safe experience for all travelers.
By having the Denmark ETIAS, you can visit Denmark shortly (up to 90 days). The ETIAS document you receive can be used for leisure, business, or study.
Do citizens of Panama need to apply for the ETIAS program?
If you want to visit Denmark, then you'll need to apply for a Denmark ETIAS first. Keep in mind that as of late 2022, citizens of Panama who visit the Schengen Area will have to apply for the ETIAS because it'll be mandatory. The good thing is that this document is easy to obtain, and you can apply for it in a few minutes if you use iVisa.com's service.
Requirements to get the ETIAS if you're from Panama
You should know that the ETIAS visa waiver application form is quite easy. The best part of it is that, by using the easy-to-use iVisa.com's system, you won't need to spend too much time and you'll just have to find the following requirements:
Your valid Panamanian passport with 3-month validity.
A method of payment to pay for the service, which can be Paypal or debit/credit card.
A valid email address to receive the Denmark ETIAS.
Prices and processing times with iVisa.com
Something great about the Denmark ETIAS for citizens of Panama is that it won't have an expensive price. However, we cannot tell you the exact price yet because it hasn't been launched, but we can give you the most important information about our processing options so you can choose the best one for you once the document is ready to use:
Standard Processing Time: it has the least expensive price, and you receive your document in the standard time.
Rush Processing Time: this option has a higher price, but you wait for less time.
Super Rush Processing Time: with this processing time you wait even less than before, but it has the most expensive price.
How to apply for the Denmark ETIAS
When you apply with iVisa.com, you don't have to worry about a website going slow or something similar because our platform is fast and easy-to-understand. With our online form, you'll just have to follow these steps to get your document:
First, you have to click here to fill in the questionnaire with your personal information. After that, you have to choose your favorite processing time.
Second, verify the information, especially the spelling, and pay for the service.
Third attach the documents required and send the online form after you finish.
Do you have doubts about it? Don't worry, you can contact iVisa.com's customer service to get personal assistance.
Can I apply upon arrival?
We recommend you apply at least a few days before traveling, but remember to always consider the processing times with iVisa.com. Depending on that, you'll be able to verify if you can apply a few hours before taking the plane. You cannot enter Denmark without the Denmark ETIAS (starting by 2022), that's the essential thing you should know.
What is the European Union?
Popularly known as the EU, this is a political union that currently has 28 member states. It was created at the beginning to bring peace on the continent, but it has other important purposes now. The EU nations can take important decisions related to many aspects of European policymaking, but they are based on what the legislative organizations of the EU declared.
The EU and the Schengen Area are totally different. Foreign travelers visiting the EU can travel freely only between countries in the Schengen Area, but not between all the countries in the EU.
Note that the Denmark ETIAS is useful only in the EU countries.
What is the Schengen Area?
It can be confusing to differentiate between the Schengen countries and the European Union. Therefore, keep in mind that Schengen countries are those European countries that signed the Schengen agreement. They have no internal controls, so they allow free movement between their borders.
26 countries are part of the Schengen Area, most of them are part of the EU as well. However, keep in mind that some countries of the EU aren't part of the Schengen Area.
It can also happen otherwise, that some countries in the Schengen Area aren't part of the EU, like Iceland, Norway, Liechtenstein, and Switzerland.
You should know that the Denmark ETIAS can be used only in the Schengen Area.
How safe is it to apply with iVisa.com?
It's very safe to use iVisa.com's application form thanks to our reliable work team and a trustworthy platform that will keep your information safe. If you have doubts about it, you can read these reviews.
Where can I read more?
Do you have more questions about the Denmark ETIAS process? Then we invite you to reach out to iVisa.com's customer center. You can also check [iVisa.com's blog page] if you want to learn other useful tips and FAQs.
Get ready for your trip! Apply for the Denmark ETIAS for citizens of Panama today and forget about going to the embassy. Safe travels!