Have you ever thought about taking a trip to Denmark? It's a country that never goes unnoticed, despite its size. Denmark is one of the most famous Nordic nations, especially known for its colorful architecture and Viking culture. If you have a Macedonian passport, from now on you must apply for the Denmark ETIAS for citizens of Macedonia.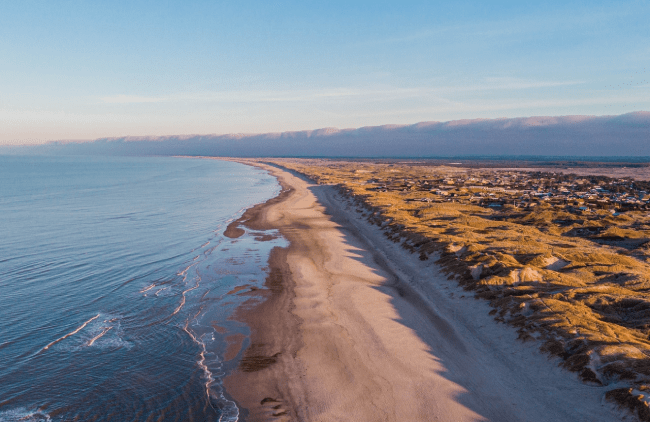 For your convenience, you can apply with iVisa.com and get your document ready in a few minutes thanks to its effortless application form that won't require much of your time. To learn the most important things about the Denmark ETIAS for citizens of Macedonia, keep reading the information below.
You can get a step closer to Denmark by having this document ready, so get comfy and read these FAQs carefully.
Frequently Asked Questions
What is a Denmark ETIAS and why is it so important?
The first thing to notice is that the European Travel Information and Authorization System, commonly known as ETIAS, is not exclusively for Denmark, as it's necessary for other European nations as well. Official authorities of the Schengen Agreement in the EU designed this system to control the travelers that visit the Schengen Area, especially because many of them don't need to apply for a paper visa. Illegal migration and dangers at the borders can be avoided thanks to this system.
The ETIAS gives you electronic authorization through an online form, and you can use it to enter the Schengen member states.
You can use this document whether these are entertainment or business. If you have to stay for more than 90 days or you need to work or study, then consider applying for another type of document.
How many countries need ETIAS?
The ETIAS is a mandatory document for 62 nations, at least for now. These countries don't need a visa to enter the Schengen zone, but soon they won't be allowed to access this territory without an ETIAS. If you have a Macedonian passport, you must apply for the Denmark ETIAS for citizens of Macedonia if you want to visit Denmark.
Remember that if you want to visit other Schengen countries after entering Denmark, you won't need to apply for the ETIAS again since one application form can be useful for the rest. However, you have to specify on the application form that you'll be visiting multiple countries.
What documents are necessary to apply online?
Using the online form that iVisa.com offers allows you to enjoy an easier ETIAS process. In fact, one good advantage of it is that you won't have to collect many documents to apply, you'll only need the following:
A 6-months valid passport with a scanned copy of your information page.
Your current email address to receive your document and other useful tips.
Your debit/credit card or Paypal account to pay for your document correctly**.
If you apply with iVisa.com's online process you won't have to find anything else. Keep in mind that if you use ETIAS official service the list of requirements might change.
How much does the Denmark ETIAS cost?
You should also remember that the Denmark ETIAS for citizens of Macedonia will be mandatory by 2022, but since it is a recent document, we cannot give you all the information available about the price yet. The total price for this document can change from traveler to traveler, and it can also change depending on how fast you want your document.
With iVisa.com, you can choose one of the following processing options. Remember, the faster you want this document, the more you have to pay:
Standard Processing: This option is always the least expensive, which is why it has the longest waiting.
Rush Processing: This option is faster than the previous one and also more expensive.
Super Rush Processing: This option is the fastest of the three, so it's also the most expensive.
How is the application form to obtain the Denmark ETIAS for Citizens of Macedonia?
The official process to receive the ETIAS is simple, but it can take a long time to complete, especially with the requirements. But, applying with iVisa.com's form can be more convenient if you want to save time. By following this 3-step process, you can be ready in less than 20 minutes:
First, complete the online application form here and choose your processing option.
Second, verify the information you offer and pay for the service.
Third and last, just attach the documents to the form and get ready to receive your Denmark ETIAS for citizens of Macedonia.
If you have issues or doubts, you can always reach out to iVisa.com's customer service.
What is the difference between the EU and the Schengen Area?
Something important that you cannot forget is that the ETIAS is mandatory to visit the Schengen Area, so it isn't useful in all the European countries.
The European Union or EU is a political, social, and economical union with 28 member states that agreed to unify the continent. The member states can decide about some topics on the continent, but these decisions are always reviewed by the legal authorities of the EU.
It's important to emphasize that The EU is different from the Schengen Zone. The Schengen member states signed the Schengen Agreement to evade internal border controls and improve their relations.
The Schengen Agreement has 26 member states, and many of them are part of the European Union (EU). However, the UK, and Ireland, didn't sign for the Schengen Agreement, so they aren't part of this area. Also, remember that the UK decided to exit the EU in 2020.,*
You should also consider that some Schengen member states aren't part of the EU. Some examples are Iceland, Norway, Switzerland, and Liechtenstein.
Can I enter any EU country with the ETIAS?
No, the Denmark ETIAS for citizens of Macedonia can be used only in the Schengen Area, not in any EU country. If you want to visit other EU countries, then you'll probably need another type of document.
Is it reliable to use iVisa.com?
Yes, you can feel safe when using iVisa.com's application form because iVisa.com has an incredible work team and a high-quality security platform that will always safeguard your information. You can read our clients' reviews to confirm this fact!
Where can I obtain more information about Denmark ETIAS?
Reach out to iVisa.com's customer center if you need to obtain personal attention. Another option can be iVisa.com's blog page in case you want to read other FAQs about this document.
Get ready for your trip now by applying for the Denmark ETIAS for citizens of Macedonia, you'll be one step closer to this incredible country!