Denmark is the smallest of the Scandinavian nations, but that doesn't mean it's an unpopular place. Contrary to that, Denmark is one of the most famous countries in the European continent, especially because it has breathtaking landscapes and a colorful history related to Vikings. You should know that if you want to visit this country, you'll need to apply for a Denmark ETIAS which is an electronic travel authorization that will be required from 2021 for visa-free countries.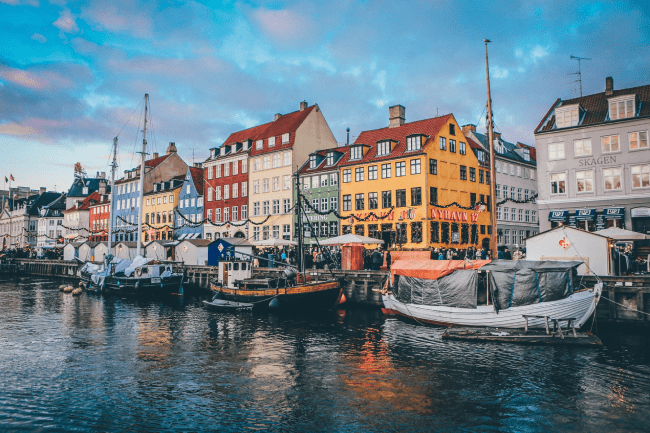 As you might know, the Marshall Islands are part of the visa-free countries that can easily enter places in Europe, so you'll soon need an ETIAS to visit Denmark. For your convenience, you can find useful information about the Denmark ETIAS for citizens of the Marshall Islands in this article. Also, you can learn how to apply and even what documents to get before applying online.
Another thing you should remember is that you can obtain this document with iVisa.com's online form, especially if you want to avoid time-consuming processes. Take into account that iVisa.com's method is 100% guaranteed.
Frequently Asked Questions / FAQs
What is the ETIAS and why is it so important?
The first thing you should know is that the European Union recently suggested a new travel document called "ETIAS" to support the Schengen zone borders in the best way possible. This system was created 5 years ago but it wasn't authorized then. Nevertheless, with the last terrorist attacks in certain European countries like France and Belgium, this process became essential and it speeded up, so it'll be necessary by 2021. From that year and on, you'll need to apply for an ETIAS before entering into Schengen Zone countries.
ETIAS means European Travel Information and Authorization System, and it is an online process that you can complete with an internet connection and a valid electronic device, nothing else! You'll obtain your document according to the time needed and you'll be ready to explore the Schengen Zone safely. You can use this document for up to 90 days out of 180.
I'm from the Marshall Islands, do I need an ETIAS to travel to Denmark?
Don't forget that all travelers from non-EU countries will need the ETIAS before traveling to Denmark, including those countries that can travel to a part of Europe visa-free. In simpler words, you'll require an ETIAS to visit Denmark if you're a citizen of the Marshall Islands.
Please consider that the ETIAS will be mandatory only in the Schengen Area, and that's why you need it to visit Denmark because Denmark is part of the Schengen Area. If you decide to explore other countries that aren't part of the Schengen Zone, then the ETIAS won't be useful, and you'll probably require a paper visa.
Plus, the Denmark ETIAS looks after all tourists that want to travel to this country and other Schengen countries.
It's important to mention that when you're completing the process for your ETIAS, you need to choose a country, which should always be the country you'll be visiting first. For example, if you just want to travel to Denmark, then you'll just need to select Denmark as your destination in the ETIAS application form. But, if you want to travel to many countries in the Schengen Area, then don't forget to choose the first country to visit while completing the application form.
What are the requirements needed to apply online?
The list of requirements isn't always the same because it can vary depending on what's your preferred alternative to applying. If you apply with iVisa.com's application form, then you'll just need the following documents:
A valid passport and a scanned copy of the information page so you can provide your basic personal details.
A valid email address where you'll obtain your document and other important notifications.
A valid debit/credit card or Paypal to pay for the total price of the document, including the official fee.
Please keep in mind that this can change if you apply with the ETIAS official website.
What are the prices and the processing times?
The ETIAS online process is quite new so it's a little difficult to give exact information about the total price, especially because it's something that can change for each nationality. However, we can inform you that the ETIAS fee will be €7, but this fee doesn't include other important things like iVisa.com's service. Don't forget that this process can be more tiring and time-consuming if you do it on your own, which is why iVisa.com is always ready to help, with the only condition that you pay a small price for it.
iVisa.com's service isn't expensive and it's 100% secure, and the best thing is that you can select one of 3 processing alternatives according to your needs:
Standard Procedure Option: this alternative is the least expensive of the three and it has a standard waiting time. It's an excellent option if you're not in a rush.
Rush Procedure Option: the Denmark ETIAS will be ready in less time but the price will increase.
Super Rush Procedure Option: this option is the most expensive because you receive your ETIAS as soon as possible.
How can I apply with iVisa.com?
iVisa.com designed an ETIAS online form that's very fast and simple. You can complete this process anywhere and at any time as long as you own an electronic device with an Internet connection. Once you have that, you must follow these steps:
First, click on this link and answer the questionnaire. After that, you can select your processing option.
Second, review everything you write, and don't forget to double-check the spelling. Then, pay for the service.
Third, upload and attach the documentation required and click 'submit' to complete the process.
Please remember that you can reach out to our support service 24/7 if you require help while filling in the form.
Does this online form guarantee the approval of the ETIAS?
It's important to mention that the online form doesn't give you an automatic right of entry because, on some occasions, the ETIAS online form may not be allowed.
This online system will review the application forms properly, which is why it might deny entry to certain foreigners, especially those that appear in the ETIAS, Interpol, or Europol watchlist.
Nevertheless, this denial can also be a mistake or something you forgot to upload while filling in the form. In that case, you'll receive the notification through email inbox and you'll be able to appeal for it.
Is it safe to apply with iVisa.com's method?
Of course, you can rest assured when applying with iVisa.com's form because we take your safety in all seriousness. Therefore, we created high-quality policies that won't risk your information. Also, don't forget that we provide a fast system because we know that you want to avoid slow and tiring official services. In fact, our company is reliable because we always work hard with official authorities to provide you a trustworthy document. If you doubt it, then we kindly invite you to read our reviews.
Where can I find more information?
There's still more to learn about the ETIAS online form with us, and that's something possible if you contact iVisa.com's customer service in case of emergency, or if you want to read other articles on iVisa.com's blog.