Citizens of Saint Kitts and Nevis can enter the countries in the Schengen Area just by showing their passport at the airport upon arrival, but that will change a little by the end of 2022. In that year, the ETIAS program will be mandatory, which is why you'll have to apply for it if you're from Saint Kitts and Nevis.
Nevisians or Kittitians can travel to certain countries in Europe visa-free due to the visa waiver agreement between Saint Kitts and Nevis authorities and Europe. However, it'll have a small change with the ETIAS system, but you should know that this system is available only for visa-free nations like Saint Kitts and Nevis. Therefore, the application for the Denmark ETIAS is quite simple and it can be completed through an online form.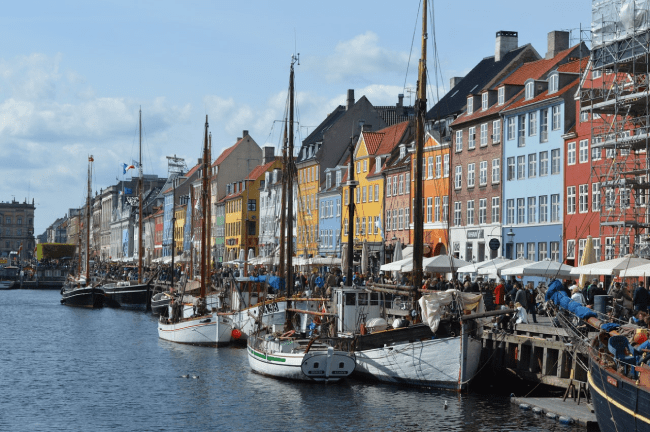 For your benefit, iVisa.com has created an effortless and straightforward process that won't take you too much time. iVisa.com's platform is very secure and it's authorized by the EU authorities, so you can feel safe when using it.
By reading the following FAQs, you'll be able to check all the important details about the Denmark ETIAS for Citizens of Saint Kitts and Nevis, so we invite you to stay with us until the end of this article.
Frequently Asked Questions (FAQs)
What is an ETIAS visa-waiver program?
The ETIAS (European Travel Information and Authorization System) is a visa-waiver program that the European Union created to have a safer travel experience within the Schengen Area. The ETIAS is an electronic program, meaning that you can obtain the document through an online form, and not necessarily by going to the embassy. One good option for you to apply successfully and easily is by using iVisa.com's application method.
Starting by 2022, citizens of Saint Kitts and Nevis wishing to travel to some nations in Europe, including Denmark, will have to apply for the ETIAS program first. The good thing is that you can apply for this document from the comfort of your own home using iVisa.com's method. All you need for that is a smartphone, tablet, or PC and WiFi connection.
Do I have to apply for the ETIAS if I have Saint Kitts and Nevis passport?
If you want to travel to Denmark, then you'll have to apply for a Denmark ETIAS before doing anything else. Don't forget that by late 2022, citizens of Saint Kitts and Nevis will have to apply for this document if they want to visit the Schengen Zone. This document will be mandatory for everyone, with no exceptions.
Requirements for Nevisians who want to apply for the ETIAS
If you're a citizen of Saint Kitts and Nevis applying for an ETIAS travel authorization for Europe, then you'll need to have the following requirements at hand:
A passport from Saint Kitts and Nevis. It should remain valid for at least 3 months.
Your email address to receive the document.
A credit or debit card, or also a Paypal in order to pay for the ETIAS processing fees.
What is the price of the Denmark ETIAS?
This might be an easy online process, but the Denmark ETIAS still has a price. The good thing is that the price of this document isn't expensive, at least for what we can tell you. Unfortunately, we cannot give you the exact price yet, but we can inform you about our processing options:
Standard Processing Option: This alternative is the least expensive and it's also the slowest, but it's still quite useful if you want to avoid a time-consuming process with the official website.
Rush Processing Time: This option offers a more expensive price but it's also faster.
Super Rush Processing Time: With this option, you obtain your document as fast as possible, but the price is the most expensive.
Remember that with iVisa.com you can apply in just 10 minutes or even less, and you don't have to be scared about a crowded website thanks to our modern and potent software.
What are the steps to apply for the Denmark ETIAS with iVisa.com?
You should know that getting a Denmark ETIAS isn't challenging, and if you use iVisa.com's method, it'll be a lot easier because you just have to complete this 3-step process:
First, answer the online questionnaire with your personal information and select the processing option you prefer.
Second, be sure that the information you offered is correct and get ready for the payment part.
Third, upload and attach all the documents we asked before and click the submit button.
That's all you have to do! No need of wasting time in a long queue or waiting for an official website to load. You can contact iVisa.com's customer service if you have doubts.
Can Kittitian citizens with a criminal record visit Europe?
You should know that you must be as honest as possible when filling in the online form, especially while answering the security questions on your Denmark ETIAS for Citizens of Saint Kitts and Nevis. Therefore, we can tell you that it's still possible to get the ETIAS travel authorization with a criminal record. However, that will depend solemnly on the European authorities.
If your ETIAS application is refused, whether for having a criminal record or for another reason, you'll be able to know this information via email. That's why you must offer a valid email address when applying.
Can I use the Denmark ETIAS anywhere?
No, you can't. You can only use the Denmark ETIAS to enter Denmark and other Schengen countries, but not all the countries in the EU.
Is it safe to use iVisa.com?
Yes, it's safe to use iVisa.com's online form because we have an authorized system that won't put your information in danger. If you have doubts about our service, we invite you to check our clients' reviews with more than 20,000 positive comments.
Where can I obtain more information?
If you have more questions or doubts about this online process, then we invite you to reach out to our iVisa.com's agents via chat. This way, you'll be able to receive personal assistance. Another option is to click here if you want to learn other useful tips.
Get ready for your Denmark ETIAS for the citizens of Saint Kitts and Nevis now and keep planning your trip peacefully.