Denmark is the smallest Nordic country, but it's still an interesting place to visit. With a huge number of palaces, colorful seaports, and the statue of the Little Mermaid, there's no doubt that this country has a lot to offer. But, if you want to make the most of Denmark, you'll need to apply for a Denmark ETIAS first. This is an electronic travel authorization that will be mandatory from 2021 for visa-exempt countries.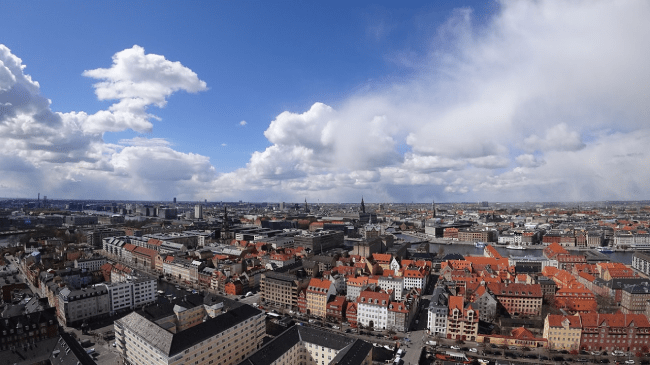 You should know that Japan is part of the visa-free countries. Therefore, it's important to learn how to get the ETIAS properly. We recommend you read this article to learn how to obtain a Denmark ETIAS for citizens of Japan. Besides, in this article, you'll also learn important details about this document including prices and processing times.
You should also remember that you can apply with iVisa.com's application form. With this guaranteed method, you won't require much time to get your ETIAS. All you have to do is to get an electronic device with an Internet connection, nothing else!
Read the following FAQs to learn more about the Denmark ETIAS.
Frequently Asked Questions / FAQs
What is the ETIAS visa waiver program?
You might know that many non-EU citizens don't require a visa to enter certain countries in Europe. However, by 2021, this rule will change because the ETIAS will be mandatory. Denmark is one of the nations that will ask you to have an ETIAS if you want to enter its territory.
Keep in mind that the ETIAS document will be obligatory for all EU nations that are part of the Schengen Zone, it's not something exclusive for Denmark.
The ETIAS is a visa waiver program and it stands for European Travel Information and Authorization System. This system was created to strengthen the limits in the Schengen Area so that the authorities can have proper control of the travelers entering this region.
This document doesn't work as a paper visa, because you can obtain the ETIAS with an online application form and not through an embassy. You can also complete the process before traveling by taking just a few minutes to fill in the form. As soon as the ETIAS is approved, you'll be able to transit freely in the Schengen Zone for 90 days.
I have a Japanese passport, do I need an ETIAS to enter Denmark?
Once the ETIAS system is launched, all citizens of non-EU countries will be required to get the ETIAS before traveling to Denmark, including countries that can enter Europe visa-exempt. This means that if you have a Japanese passport, then you'll still need to apply for the Denmark ETIAS.
The Denmark ETIAS application form manages all applicants who want to enter this country and other Schengen countries too. You should keep in mind this information because when you're applying for the ETIAS, you have to choose a country, and it should be the country you'll be entering first. If you just want to travel to Denmark, then you'll need to select Denmark in your ETIAS application. But, in case you decide to visit more countries in the Schengen Area, then you'll need to choose the first country on your tour in your application.
What documents do I need to get the ETIAS?
Please consider that the list of requirements can vary depending on what alternative you select to apply online. If you apply with iVisa.com's online form, then you'll just require the following documents:
A valid passport that should provide all of your personal information, including nationality and Issue and expiry dates. You'll need to scan the information page and show this information properly.
*Your current email address so you can receive the documents and the approval of it.
Valid debit/credit card or a Paypal account so you can pay for the fees.
You can also apply with ETIAS official website, but in that case, you'll need other documents because the list is long. That's why we suggest you apply with iVisa.com's form because we center on guaranteeing that everything is more comfortable for you.
What are the prices and the processing times?
Since the ETIAS document will be in use by 2021, there's some information that's not available yet. For example, we cannot give you all the details about the price because it can change for each person, but we can give you information about the 3 processing options that iVisa.com provides so that when you apply for the ETIAS, you'll be able to have a better idea of ​​which option to choose:
Standard Processing Alternative: This option has an average waiting time at the least expensive price.
Rush Processing Alternative: With this alternative, you receive your Denmark ETIAS in less time, but for a higher price.
Super Rush Processing Alternative: You'll obtain your document in the fastest way possible with this option as long as you pay the most expensive price.
How can I apply?
The ETIAS application form isn't difficult and it's quite fast. You can apply anytime and anywhere as long as you have your electronic device with WiFi access. All you have to do with iVisa.com's form is complete the following steps:
First, fill in the questionnaire of your application here. After that, choose the processing time you prefer.
Second, verify the information you've given us to ensure that is correct. Then, you will be able to pay for the fees.
Third, you're ready to upload your documents cautiously and also make the last revision before delivering the online form. After that, you can click 'submit' and that's it!
Once you send us the application form, you won't need to do anything else but wait for your ETIAS to arrive via your email inbox. Don't forget that if you need help, you can contact iVisa.com's support service anytime.
As you can see, this process isn't long at all, so it might take you no more than 20 minutes. Nevertheless, there's no rush, you can take all the time you need to complete the application. If you want to get your document the fastest way possible, we recommend you choose the Super Rush procedure.
Does this online form guarantee the approval of the ETIAS?
On some occasions, the ETIAS form may be rejected, which is why we always declare that the application form doesn't strictly mean that you'll be able to enter Denmark immediately. Most of the time the results are positive, but there are exceptions.
The ETIAS system will review all the applications carefully, and it might deny entry to citizens that are part of the ETIAS watchlist. Please remember that the ETIAS program was designed to strengthen Europe's border.
Of course, it might also be a mistake or even something that you forgot while completing the form. If that's the case, you'll obtain the notification and you'll have the right to appeal for this document.
Remember that we ALWAYS provide support service if you have questions about this process.
Is it secure to apply with iVisa.com's online form?
As you can confirm, iVisa.com's form is a great option if you want to avoid tedious electronic procedures or long queues at consulates, but that's not the only thing possible with iVisa.com. This company takes security seriously, which is why we created a high-quality platform that won't put your information at risk. By reading our reviews you can verify this information.
Where can I obtain more information?
You can learn more things about the ETIAS form, so we invite you to contact iVisa.com's customer service center if you have doubts, or read more articles on iVisa.com's blog if you want to learn other useful tips.